Matt and Mark Harris marketing and branding company, WOW Creations produced their annual lavish Oscar gift suite which took place at the W Hollywood and was attended by Oscar nominees, VIPs and media. Brands from across America and as far away as Japan came to share their wares with Hollywood and attain valuable exposure for their brands.
Southern Californians love soaking up the sun. They also understand the importance of investing in high-quality skin care. Marc Edwards Skin Care has made its reputation meeting the needs of skin-savvy clients across the region. Whether its a skin analysis, rejuvenating products, facial treatments or a full spa experience, you'll leave Marc Edwards Skin Care feeling and looking refreshed. www.marcedwardsskincare.com
Life is a series of choices. Sometimes we choose correctly, sometimes we don't. We're always left wondering "what if".  Matthew Imes explores the doubt and regrets of unexplored potential in his inspiring book "What if? Imagine the possibilities...". Technology may one day hold the answer to these seemingly impossible to answer questions. Until that day arrives, Imes prepares us for what a future free of uncertainty could mean.
Green Turtle Coffee isn't just for coffee aficionados. Anyone who appreciates a more flavorful roast that delivers an optimum shot of caffeine will quickly recognize the difference when they take their first taste of Linda and Paul Murphy's Estate Roasted Hawaiian Kona Coffee. Every order is freshly roasted and shipped fresh. www.greenturtlecoffee.co
L.A. based artist Stella Singleton-Jones creates soul nourishing works of art from cold, hard stone. With God as her inspiration, Sculptures by Stella has developed a following among patrons of varying beliefs and backgrounds. The harmony of color, shape, and texture has to be seen to be truly appreciated. Stella's works have graced galleries, special events, and even the White House. www.sculpturesbystella.com
Carrying around extra pounds not only contributes to a host of diseases and chronic conditions, it also puts additional stress on bones and joints. This creates a vicious cycle. Diminished mobility makes it painful to be more active which increases your risk of obesity. Dr. Don Stokes takes a holistic approach to chiropractic care. Through organic supplements, laser liposuction, and various medical weight loss strategies, Dr. Stokes and his team at idealw84u can help you maintain better overall health, joints and bones. Celebs were gifted personalized Laser Body Contouring sessions.  www.idealw84u.com
Extreme weather conditions, such as scorching heat and brutal cold, are just as hard on cell phones as they are on us. Climate Case can protect your phone from overheating and freezing at a fraction of what it would cost to replace it. The patented gel technology insulates your phone from the elements and can help it recover from exposure in less than 60 seconds. Climate Case is the affordable way to extend the life of any cell phone. Look for them soon on HSN! www.climatecase.com
All Organic wants to help you sleep soundly and wake up refreshed. Their sleepwear and bedding are 100 % organic, which means free of toxins and fully sustainable. Don't assume just because these products are functional that they aren't attractive. Everything in the All Organic line looks good as well as being good for you. If you care about a great night's sleep, as well as the environment, All Organic is the brand you've been waiting for.
www.aoproducts.net
Strawberry Cleanse Drink and Jelly is a delicious Japanese product made from 100% organic ripe strawberries for health and beauty. They use fermented strawberry plant enzyme in an all natural drink that is healing for the digestive tract. No refined sugar no artificial sweeteners just a tiny bit of beet sugar and oligosaccharide. Very popular in Japan! ichigo-yakusoko.com
Schwarzkopf Professional Hair Care was onsight with an array of their renown hair products such as Session Label Osis+ Miracle 15 multi-purpose styling balm, Powder Cloud sprayable powder, and their Blonde line Tone Enhancing Bonding Mask., which work for all hair colors as it penetrates inside the hair.
We normally associate bacteria with infections and disease. However, when it comes to probiotics, these live bacteria can actually promote wellness through improved digestion. Daily Body Restore contain 19 ingredients that aid in the digestion of proteins, fats, and carbohydrates and the absorption of nutrients. The benefits include weight loss, increased energy, and a supercharged immune system. www.dailybodyrestore.com
Aphros Queen gifted a box of Queen Enzyme, derives from 86 different fruits and vegetables. The enzymes use an 8 year maturing fermentation process which is the longest among commercially available enzymes. Medical data of clinical trials have been obtained by the Kitasato University of Shanghai University of traditional Chinese medicine. It's macrobiotic, and has a low glycemic index, is not diluted by preservatives and is undiluted.
aphros-queen.co.jp
The name Mama Taylor evokes memories of childhood and the delights of homemade treats. Everything this Chino Hills-based company creates lives up to your imagination. Using only natural ingredients, Mama Taylor makes delectable fudge that may just be the best you've ever tasted. Join the "Fudge of the Month" or "Cookie of the Month" clubs and get a new savory treat delivered right to your home. www.mamataylorstreats.com
Shea Moisture provided great all-natural products such as Shea Moisture for Men, Bourbon Commodore 4 in 1 All-Over Wash Shampoo, Conditioner, Cleanse & Moisturizer with bay laurel and shea butter, made with all natural ingredients and NO parabens, phthalates, propylen glycol, mineral oil, or sulfates! Fair trade and no animal testing! Also, Shea Moisture Miracle styler leave in treatment with marshmallow root, sugarcane extract and meadowfoam seed. Well done! www.sheamoisture.com
Dixie Clothing takes the concept of upcycling to the next level. Not only does this Canadian based company takes discarded textiles and turns them into fun new fashions.the pieces that are too small to use are shredded into compost which is used locally. If you are serious about fashion as you are about reducing waste, you need to be wearing Dixie Clothing. www.shopdixie.ca
True Active designs fitness apparel as one of a kind as the women who wear it. Co-founders Jessica and Katie share a passion for sports that is the inspiration for these colorful, evocative pieces that pair fun with functionality. It doesn't matter if it's the gym, the beach or the jogging trail, this stylish, comfortable gear never lets you down. Activewear for women near looked or performed better. www.trueactivewear.com (Canada)
Pesky cold sores aren't just unsightly, they hurt, too. Aubio cold sore gel relieves the discomfort and itching that accompany these painful blisters. Simply apply it on or around your lips for 3-4 days for immediate temporary relief. Aubio is dedicated to the discovery and manufacture of skincare products that deliver real results. www.aubio.com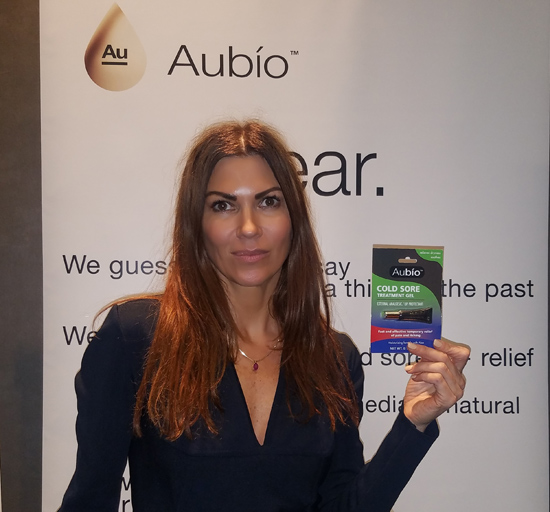 Stonehenge is an enduring monument to human will and ingenuity. While the original intent of the builders remains lost to history, Idea Works Inc. has used the mysterious landmark as the foundation of a unique pocket watch that keeps time with a timeless design. It's low tech technology for a high tech world. Stand out from the crowd with a sophisticated timepiece that will never go out style.
www.stonehengewatch.com
Sustainability is a concern that pervades almost every industry. Active Wisdoms takes to heart the challenges and opportunities presented by a more environmentally friendly approach to business. Its Superfood Smoothies, funky totes and clothing and Zatik beauty product reflect this commitment. Put your money where your conscience is. www.activewisdoms.com
Brevena understands skincare is a science. For over twenty years, their laboratories have been perfecting the extracting and refinement of Macro B Complex®, a proprietary ingredient that is central to every product in its skincare line. Research has shown that Macro B Complex, also known as oat beta-glucan, can protect and revitalize skin by locking in moisture. Whether its environmental damage or the drying effects of soaps and masks, Brevena can repair skin naturally and slow the aging process. www.brevena.com
While it's not possible to fully experience Los Angeles in a day, you can see the entire city with one breathtaking trip to OUE Skyspace LA. OUE SkySpace is located nearly 1,000 feet above the city of Los Angeles in the iconic US Bank Tower – it is the premiere destination for a panoramic, 360-degree views of Los Angeles. Guests of the WOW Creation Oscar gift lounge were gifted an invitation to experience the heart-pounding adventure of the world's first ever Skyslide, to slide down a glass slide! OUE Skyspace LA has two observation decks featuring interactive technology and a thrill-packed Skyslide. You can enjoy the interactive technology in the dynamic event space. They have been titled with the "Downtowners of Distinction Winner."  www.oue-skyspace.com
These chocolates live up to the phrase "they almost look too good to eat." Philip Ashley Chocolates are the gold standard of chocolates which is appropriate since they look like edible jewelry. Philip Ashley is one of the brightest new stars in the luxury chocolate galaxy. His handcrafted confections are designed with the eye as well as the appetite in mind. www.phillipashleychocolate.com
Looking for something more adventurous and beneficial than conventional snacks? Yummi Karma's chips and popcorn are gluten-free and infused with THC. They among only a few products to utilize the entire plant kief. The edibles come in a variety of flavors from BBQ to sour cream and onion. Snack away while enjoying greater clarity and overall wellbeing. www.yummikarma.com
I Story Group's philosophy is "creating beauty from pleasure". The Osaka, Japan-based company applies this outlook to the worlds of beauty, fashion, health and even promotion. Although their focus is wide-ranging, i-story brings the same sense of fun and innovation to everything it is associated with. That is one reason it is poised to become a global brand to be reckoned with in the near future. www.i-story-group.com
Nothing beats a massage when it comes to alleviating muscle tension or soreness. Unfortunately, a personal masseuse isn't always available. With Thera  Cane you can relieve even the hardest to reach muscle pain all by yourself. Its design, which is both simple and revolutionary, can speed up recovery time from cricks, pulled muscles and spasms without having to make an appointment with the chiropractor.  www.theracane.com
Many companies can call themselves a "family business" but perhaps none have a more interesting claim to that term than Prima Bella Luxury Products. Owner Rebecca Kaye's father, Arthur Joseph, was a soldier, master blacksmith, and amateur botanist. In the course of his life and career, he amassed a wealth of knowledge that inspired Kaye's luxury line of horse care products. Horse owners who value the appearance and health of their animals place their trust in Prima Bella Luxury. www.primabellaluxuryproducts.com
Takako is a Japanese make up artist and beauty influencer for the last 30 years, working on some of Japan's most recognised faces. She shared products from her own cosmetic line with included her skin tightening and anti-aging Starring Foundation, and blush and highlighting powder. takako-beauty.com
Parfaire is a leader in next-generation skincare. Employing non-surgical aesthetician methods such as their SilkPeel Dermal Infusion medical grade facials, advanced microdermabrasion extractions, injectables, LED light therapy and an exclusive line of products, Pairfaire provides complete head to toe rejuvenation. Find out why these minimally invasive treatments have made founder Dr. Winnie Moses one of the most trusted skincare experts on the West Coast. parfaire.com
Don't settle for cookie cutter confections that don't satisfy your sweet tooth or capture the mood of the occasion. Jennie and Vera's Cookies are lovingly baked to order using only the best ingredients. This mother and daughter team create flavors that reflect their unique heritage and experiences. These cookies are so fresh and preservative-free that you are encouraged to eat your treats within ten days of receiving them. After you take your first bite, that shouldn't be an issue. www.jennieandverascookies.co
No matter your skill level or how serious you take the game, Toluca Lake Tennis and Fitness may suit your needs. With six championship quality courts, the club is ideal for a casual game, tournaments or lessons. In addition to its premium tennis program, you will also find over 50 fitness classes, a pool, jacuzzi, sauna, cardio room and weight room. Whether you are ready to improve your game or get in better shape, Toluca Lake Tennis and Fitness Club offers everything you need. tltennisandfitness.com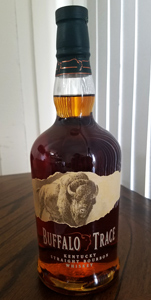 The bold heritage of Buffalo Trace Kentucky Straight Bourbon Whiskey is traditionally handcrafted with a smooth taste at their distillery in Franklin County Kentucky. Early Pioneers settled there in 1775, after following the ancient paths of Buffalo that led America Westward. With plentiful pure limestone water and rich river bottom loam for growing exceptional grains. With an unparalleled reputation for creating outstanding bourbon whiskey the Buffalo Trace Distillery today stands as one of America's oldest distilling sites. 90 Proof. www.buffalotrace.com
Dogs depend on us for food, shelter and of course, love and attention. When it comes to what they eat, we owe it to our pets to make the best nutritional choices possible on their behalf. Wagatha's Dog Biscuits and Treats are made from organic ingredients and are completely wheat and soy free. Your dog will fall in love with these wholesome, healthy snacks made from locally sourced meat and vegetables. www.wagathas.com
Udderly Smooth's name belies the original intent of the pharmacist who invented it. Initially made with the comfort of dairy cows in mind, this niche product is now offering relief from dry, cracking skin to human customers around the globe. It's safe for the entire family to use daily on their face, feet, and hands. Udderly Smooth is also available in specific formulations to treat skin challenges and address the needs of athletes.
www.uddercream.com
Alarmed at the rate of contamination found in some cannabis-infused edibles, the founders of Kandy Care made it their mission to provide patients with a safe, effective product. This commitment has produced a line of delectable treats ranging from cotton candy to caramel chews. Everything they sell is tested for quality, cleanliness, and potency before it ever reaches the customer. This candy with a kick is available from dispensaries across the Bay Area.
www.kandycare.com
WOW! Creations Media, founded by Mark Harris and Matt Harris, is a Los Angeles-based creative marketing and publicity company that specializes  in creating Celebrity / VIP Gift bags filled with high-end consumer products for Hollywood Award Shows, Film Festivals, Beauty Pageants, Charity Events, Sport event, Individual Gifting Experiences and Launch parties for emerging companies.  Wow! Creations is on the inside track in Hollywood and provides amazing opportunities for businesses wanting to get their products in the Hollywood A-list scene and into the hands of the stars. wowcreationsmedia.com