Leading up to the 2018 Emmys, GBK hosted their signature luxury gifting lounge for nominees and presenters. Over 100 celebrities, influencers and press enjoyed amazing music, food, and this year's most exclusive products at the Viceroy L'ermitage Beverly Hills and hosted 28 Emmy® nominated actors or actors from a nominated show as well as media and VIPs.
GBK is well known for not only gifting suites, but giving suites; Gavin Keilly always has charities onsite that benefit. This Emmy lounge had Stray Cat Alliance, Global Womens Empowerment Network and Educating Young Minds onsite to share info on their worthy causes.
Some notable attendees included EMMY® winner Rachel Hoke from Westworld, nominee Anthony Anderson from Blackish, nominee Titus Burgess from Unbreakable Kimmy Schmidt, nominee Chris Scott from So You Think You Can Dance, Lifetime Achievement Emmy winner Marty Kroft, nominee Naomi Grossman from Crit, nominee Regina King – Seven Seconds, nominee Adina Porter from American Horror Story, nominee Kelly Jenette from Handmaids Tale, nominee Miles Tagtmeyer from Broken.
GBK also welcomed Mimi Kennedy from Mom, Jamie Brewer from American Horror Story, Tyler Henry from E! Hollywood Medium, James Tupper from Big Little Lies, legendary actor Paul Sorvino, actor Matt Craven and Rex Lee from Young and Hungry. Some notable media outlets in attendance include but not limited to LA Times, Forbes Magazine, CBS, NBC, KTLA and Time Warner Cable.
Guests entered the gift lounge at the rooftop of the Viceroy L'ermitage Beverly Hills where they were welcomed by title sponsor Pilot Pen where and were gifted G2 pens, fountain pens, a Plumix calligraphy set and other products.
As they turned to their right they were treated to chair massages from experts at Burke Williams and were given a gift bag containing Youth Cell activator, a pumpkin mask and a 3 day spa pass.
Popfever gifted a $15,000 eCommerce package which allows influencers and celebrities to build an ecommerce store on PopFever, monetize their following, and produce merchandise with their branding.
Roar Organics gifted their organic electrolyte drinks, sponsoring the open bar mixed with their coconut water based electrolyte drinks. They gifted an entire year of month to month deliveries of their drinks.
Buoncristiani Winery sampled their selection of full bodied cabernets and red blends, gifting their handcrafted wines.
Swanky Retreats gave an all inclusive 3 night stay at any of the 7 AM Resorts.
Saje Natural Wellness gifted their wellness kits.
Wen Hair and Body care donated a years supply of products and dry styled the guests.
B-Opulent showcased his handmade jewelry for celebrities.
Ezequils healing tools gifted their healing crystals.
Guests were gifted a 2 day experience to the Santa Ynez Valley.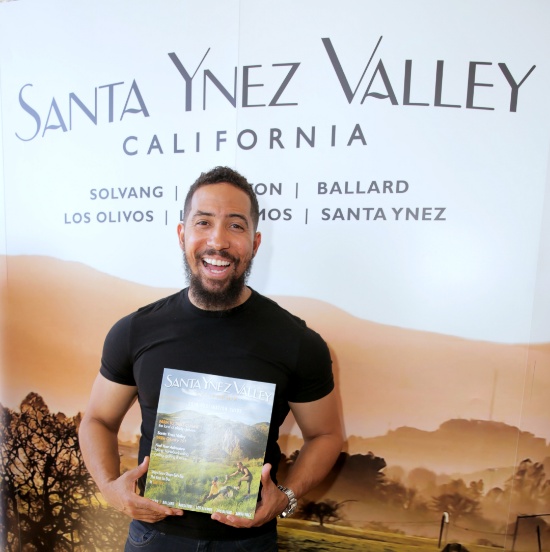 Sailrock resort gifted nominees a 3 night stay in an exclusive Turks and Caicos villa.
Blended Designs gifted their unique character backpacks of characterized faces.
Studio Ahn gave red carpet make-up services onsite.
Razor gave out scooters, and heel wheels which reminded guests of Heeleys.
Nelsons Pampered Tails offered on-sight grooming services.
Athenromas gifted candle therapy for pets which helps with separation anxiety. How it works is the candle is lit with the owner so the dog associates positivity so when the owner is gone and the candle is lit the dog is happy and calm.
La Corte Dell Astore gifted a 3 night stay in an Italian luxury suite.
Zenni Optical greeted guests with sunglasses and optical computer glasses. Zenni Optical has a huge selection of affordable eyewear that can be customized on their website.
Guests also enjoyed sandwiches from Ike's Place as well as a $1000 GC, and catering by Rib Line's Award Winning chef Brian Appiano.
GBK Productions is a Fundraising & Special Events company that is dedicated giving you & your products maximum exposure with top celebrities. To find out how you can get your brand included in a gifting lounge, go to GBKProductions.com