Ladies, it's time for you to be the boss of your business! With the new release of The Boss Lady Planner, there is no better way to plan an insanely productive year with massive results. The Boss Lady Planner uses a foolproof formula for businesswomen to connect their weekly tasks with a bigger vision. Consisting of simple yet intuitive templates, ambitious women can translate their ideas into daily action, like a badass boss lady!
Why The Boss Lady Planner?
Connecting your tasks to a bigger vision comes with heavy downpour! It requires controlling your weekly work and staying on track when it comes to achieving your goals. What better way to do this than to have a template that simplifies the process? Boss ladies use this planner to climb towards success; it comes with multiple advantages. Do not miss out!
Inspires aspiring business ladies
This is a different kind of planning tool, especially for women with new and expanding businesses. You get to eliminate meaningless tasks that are a distraction and tend to knock you off track while prioritizing your weekly duties in less than 15 minutes. The planner also enables you to get more done with minimal planning, putting you steps ahead of the ordinary boss lady.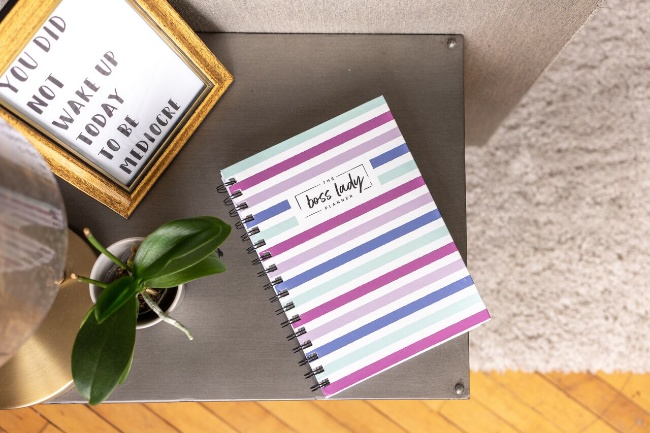 The formula is simple
The Boss Lady Planner uses a simple concept, great for ambitious business ladies with limited time. The templates are easy-to-follow and go a long way in minimizing and managing your monthly tasks as you pursue long-term goals.
Now available for all
The Boss Lady Planner has been successfully funded on Kickstarter and is available for pre-order! Come join women around the country who are accomplishing way more than ever before. It is simple and foolproof and tons of aspiring women have transformed their vision into daily action in order to achieve massive results. Try out this brand new template for success, girl!