Judging by the 2018 Mitsubishi Outlander Sport LE, you might think "CUV" stands for "compact utility vehicle." Certainly, it's on the smaller side, but it delivers on the utility – and the crossover, as it takes on passengers and cargo, all while handling like a traditional car. Even better, the Outlander Sport's low starting price of just above $20,000 further sweetens the deal. In fact, you can likely get a fully-featured version with leather seats, navigation, and a moonroof at less than $30,000. Good luck finding a better bargain with other small crossovers!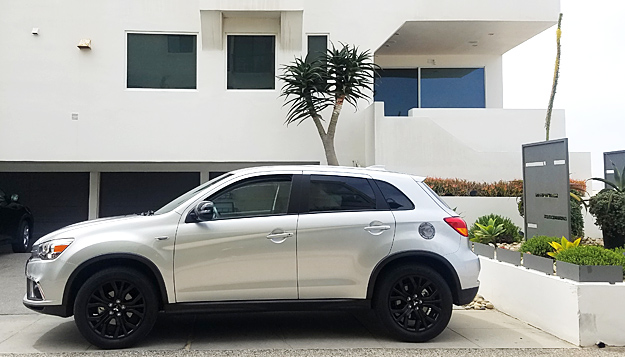 At first glance, the 2018 Mitsubishi Outlander Sport LE checks off the usual boxes for a sports utility vehicle, but you may see hints of a hatchback or a tall wagon too. You wouldn't be wrong, as the vehicle combines many of their features. The Outlander seats five, with decent headroom and legroom. With the passthrough in the rear seats, you can slide in longer items such as skis, poles, or building supplies, while allowing passengers to ride on either side. Loading items in back is also easy, thanks to the low floor in the trunk area.
All versions of the 2018 Mitsubishi Outlander Sport come with 18-inch wheels, automatic climate control, Bluetooth connectivity, a touchscreen display, and a four-speaker audio system. The warranty is especially noteworthy, lasting five years or 60,000 miles – far surpassing terms from competitors. In addition, Mitsubishi updated the front and rear styling, subtly enhanced the interior, and fixed issues related to cabin noise on the Outlander for 2018.
As the limited edition model, the 2018 Mitsubishi Outlander Sport LE has its own set of special features. On the surface, you can appreciate the exclusive black accents, the 18-inch black alloy wheels, dark alloy fuel door, LED running lights, aluminum pedals, red stitching, and Limited Edition badge. Inside, you'll find smartphone integration for both Apple CarPlay and Android Auto, allowing you to use voice control to respond to texts, control music and playlists, and get directions.
Drivers will reap some of the biggest benefits of the Outlander Sport, and not only because of the bottom line. The Outlander Sport handles well and holds the road like a champ. Drivers will appreciate the stable, well-controlled steering and driving on their travels.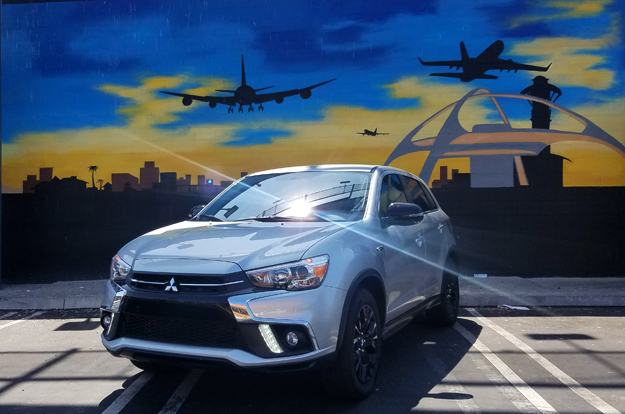 The standard engine on the 2018 Outlander Sport is a 148-horsepower, 2.0-liter unit that outputs 145 pound-feet of torque. It's rated at 24 mpg city, 30 mpg highway, and 27 mpg combined.
The 2018 Mitsubishi Outlander Sport earns safety ratings of four stars overall and across the board from NHTSA, except in side impact, for which it was rated five stars. The IIHS also rated the Outlander as mostly "Good" in its categories.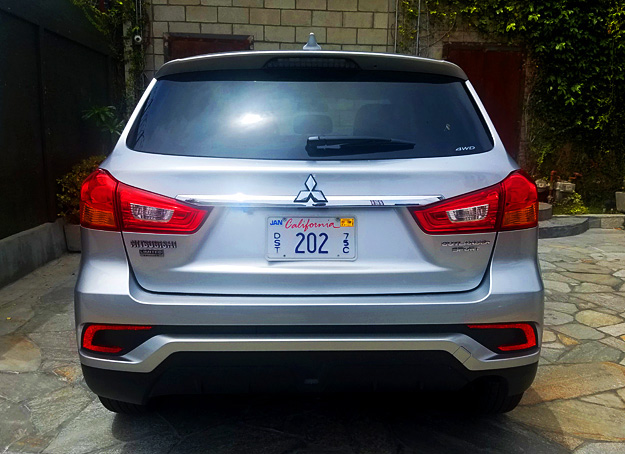 So link up your smartphone, slide in some planks, load in a box or two, and grab a few friends. With the 2018 Mitsubishi Outlander Sport LE, you can do all this with ease, and with the money you're saving, you can even splash out for an extra night's stay or another round of appetizers and beverages. With this sound, economical set of wheels under you, your choices abound.
Official website: MitsubishiCars.com
Follow Mitsubishi on social media to keep up with the latest:
Twitter: @MitsuCars
Facebook: @Mitsubishi
Instagram: @MitsubishiMotors