Win or not, the "Everyone Wins" Nominee Gift Bag" is awarded to the top 25 Oscar® Nominees by Distinctive Assets every year. The original Sultan of Swag, Lash Fary, has put the bags together for the 16th year. This year's amazing swag bag contains fabulous and eclectic gifts including travel packages (Tanzania, Hawaii and Greece), world-class beauty, fine art, jewelry and opportunities to give back to charity.
On Hollywood's biggest night, whether the nominees win or lose, everyone is a winner with this six-figure swag bag! This year's recipients will receive the very generous gift bag from Distinctive Assets, including Meryl Streep, Margot Robbie, Denzel Washington, Frances McDormand, Woody Harrelson, Sam Rockwell, Mary J. Blige, Allison Janney, Octavia Spencer, Christopher Nolan and Greta Gerwig and more.
STARRING ~
INTERNATIONAL EXPEDITIONS Intimate 12-night Tanzania Adventure for Two: Arusha to Zanzibar!
This bucket list journey includes private air transportation once in country, all private meals, spa services, nightly sundowner cocktails, hot air balloon safari with champagne breakfast, private safari guide and vehicle, chef-guided cooking lessons, wild game drives and walking safaris, horseback riding, snorkeling, lodging at Serengeti Migration Camp (one of the ͞Top 10 Hotels in the World͟) and much more! International Expeditions' mission has long been to inspire guests with the wonders of our natural world…and the winner of this safari can't help but be enchanted and moved on exquisite excursions offering an intimate look at Tanzania and Zanzibar. www.ietravel.com
23andME
We think it's only a matter of time before it's as commonplace to know your DNA as it is to have a birth certificate or own a smartphone. From your ancestry to your health – there is so much information you can learn about yourself. People are starting to look within, accessing their DNA data to understand who they are, where they are from and how they are connected to something greater than themselves. One piece of who we are is our ancestry. People who receive their genetic results from 23andMe see the percentage breakdown of their ancestry from 31 different populations around the world. You can also open your world to see where your DNA is from and how you might be connected to other people. 23andMe is named after the 23 pairs of chromosomes that contain your DNA! Our service provides you with over 75 genetic reports about your health, traits and ancestry. You can even participate in an optional feature called ͞DNA Relatives͟ and find people who share similar DNA with you. www.23andme.com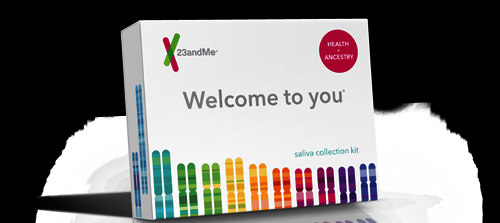 HALO, PURELY FOR PETS
Halo, Purely for Pets will once again provide nominees the opportunity to ͞feed it forward͟by having a 10,000 bowl donation made in their name to an animal shelter or rescue of their choice. Previously, animal-loving celebs Julianne Moore, Julia Roberts, Meryl Streep, Ethan Hawke, June Squibb, Jeff Bridges, Rosamund Pike and Naomie Harris all chose shelters or rescues to receive Halo͛s generous gift.America͛s best loved holistic brand donates a bowl to shelters every time any customer makes a purchase. Nominees will also receive a 4-pound bag of Halo Small Breed Holistic Chicken & Chicken Liver Recipe, a 3-pound bag of Halo Indoor Cat Holistic Healthy Weight Grain Free Game Bird and a jar of Halo Liv-a-Littles Chicken dog and cat treats. www.halopets.com
KOLOA LANDING RESORT AT POIPU
Experience an escape exactly like nothing else. Stay 6 nights/7 days in a two bedroom, deluxe ocean view villa + go on a zipline adventure on the state͛s longest zipline, soar over the entire island on a helicopter tour and take a sunrise catamaran tour of the breathtaking Napali  Coast.  www.koloalandingresort.com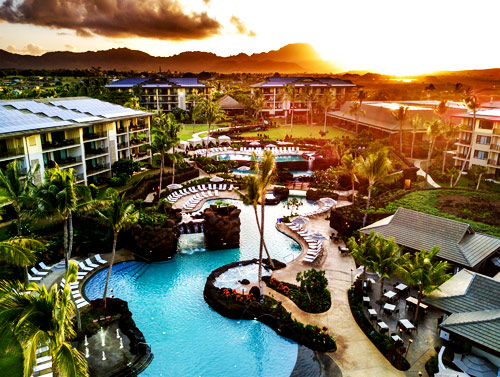 GOLDEN DOOR
A week of total mind, body and spirit renewal for two at the world͛s #1 destination spa. Golden Door gives 100% of its net profits to end child abuse and transform young lives. www.goldendoor.com
HEALING SAINT by DR. JANE 360
A year͛s supply of Healing Saint products including: Luminosity Skin Serumwhich uses polypeptide complex and natural botanical extracts to gently and effectively reduce the appearance of fine lines, fade age spots, minimize uneven tones and increase luminosity. Healing Saint Hair Follicle Stimulant which replaces what has been lost due to aging and replenishes the essential growth factors, preventing further hair loss. www.drjane360.com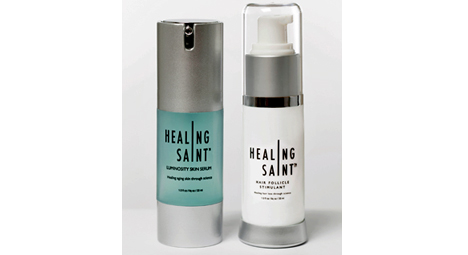 JARRITOS
Jarritos, the iconic Mexican soda, is committed to helping celebrities and their charitable causes and will be providing ample product for an event of their choosing.Available in 11 great tasting flavors. www.jarritos.com
NEVERMISSED
Dating and first encounters are awkward for everyone – even celebrities. The NeverMissed dating app allows you to digitally turn a fleeting moment into an introduction.This is a chance to ͞recharge your dating life͟ (thus the Morphie charger physical gift item). if you͛ve already found your soul connection, unlike most gift certificates this one is completely transferrable; share it with someone in your life who is still seeking their soul partner. The NeverMissed app officially launches on May 25, 2018, so Oscar nominees will get to be part of their pre-launch. www.nmtheapp.com
SUPPORTING CASTALEXIS SELETZKY, CELEBRITY TRAINER
Package of 10 Personal Training Sessions with one of Los Angeles͛ premier trainers, Alexis Seletzky. With a diverse clientele and multiple services ranging from nutrition counseling to physical therapy, your physical fitness regimen will reflect both quality and discretion. www.alexisfitnessla.com
ALLÉL
1 year supply of ALLÉL's unique DNA based skincare program.Developed in Sweden; made in Switzerland. This world class skincare is matched to your DNA-based needs. www.allel.com
AVATON LUXURY VILLAS RESORT Avaton Luxury Villas Resort, a proud member of Relais & Châteaux, is a stylish and contemporary beachfront escape overlooking the sparkling turquoise waters of Halkidiki, Greece.It consists of an exclusive collection of 16 villas. Most of them have private pools with in-built sunbeds which tantalize the feeling of relaxation in Mediterranean gardens. www.avaton.com
BANGARANG
The Positive Cube is a handmade wooden box filled with 199 cards of positive actions and quotes. For every Positive Cube purchased, a donation is made to a charity or a cause. www.gobangarang.com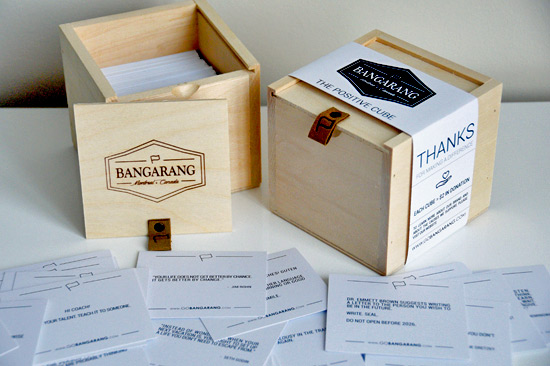 BLUSH & WHIMSY MAGICAL COLOR CHANGING LIPSTICK
Blush & Whimsy is a New Mexico startup creating beautiful products straight out of a fairy tale. We bring magic into everyday life. Our first product line is a color changing lipstick that interacts with the pH and temperature of your lips to create a pink that is uniquely yours! Always cruelty-free, always paraben free! www.blushwhimsy.com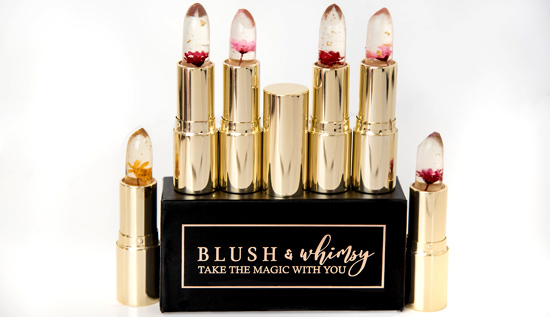 CHAO PINHOLE GUM REJUVENATION
Chao Pinhole Gum Rejuvenation® is a breakthrough alternative to conventional gum grafting which requires no cutting, no sutures and little to no downtime. This minimally invasive procedure takes just a few minutes per tooth, done through a few small 'pinholes͛ made in the gums which heal quickly, in many cases overnight. John Chao, DDS, holds patents on the method and on the special dental instruments used in the procedure. www.pinholegumrejuvenation.com
CHARLESTON & HARLOW CANDLE CO.
This pair of luxury soy candles are made from the finest pure ingredients, offering a multi-dimensional scent experience. The fragrances are designed to pique nostalgia and transport the user to another time or place. www.charlestonandharlow.com
CHOCOLATINES
Chocolatines͛ newest collection in its Chocouture line, the Jewelry Box holds cocoa ͞jewels,͟ each handcrafted to perfection. Flavors include Lavender Honey Amethyst, Lemon Sage Topaz, Lemongrass Gyokuro Green Tea Emerald, Blueberry Bombay Sapphire, Smoky Sea Salt Caramel Onyx, Pomegranate Balsamic Ruby, Champagne Diamond, and Ginger Sake Pearl. www.chocolatines.com
COOK YOURSELF HAPPY: THE DANISH WAY
Food, family and Denmark, this inspirational cookbook celebrates the very best of Danish cuisine with over 100 delicious and authentic dishes – written by Caroline Fleming, one of the leading stars of the reality TV show Ladies ofLondon. www.quartoknows.com
CURLEE GIRLEE
Children͛s book, empowering young girls to love all their unique features. www.curleegirlee.com
DANDI PATCH
Amazing underarm sweat patch. Traps in all sweat and odor. Leaves you completely dry all day long. www.dandipatch.com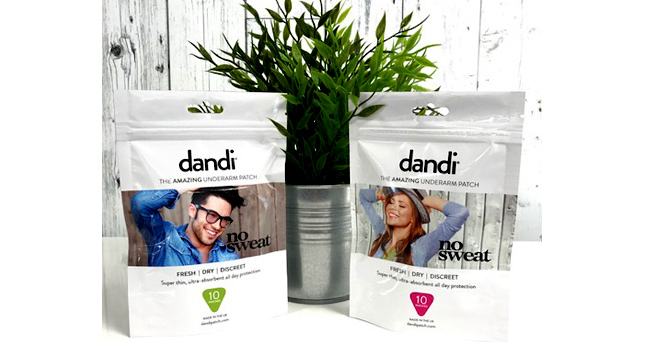 DELICACIES CANDY & CONFECTION
SOur gift package includes three flavors of our organic, vegan and small-batch lollipops. www.delicaciesbakery.ca
D.THOMAS CLINC DNA TREATMENTS
Award-winning, London based celebrity skin specialist and laser expert Debbie Thomas offers you the chance to experience the D.Thomas Signature DNA Head to Toe – your best skin for face and body. The magic and science of laser and light is used to ͚soft focus͛ your skin͛s imperfections from head to toe. www.dthomas.com
EPIFRUITA  – A wooden crate filled with California oranges, along with an EpiFruit gift card. www.epifruit.com
ESTHER FAIRFAX
Private Lotte Berk Barre Method class for the nominee and up to 6 of their besties. www.jillrosejacobs.com
FACE IT
Face It and Eye Love It combo set: the new way to wash (love) your face and eyes. Enjoy our unique products to cleanse and remove your makeup. Set includes reusable face and eye makeup removers. www.clothinabox.com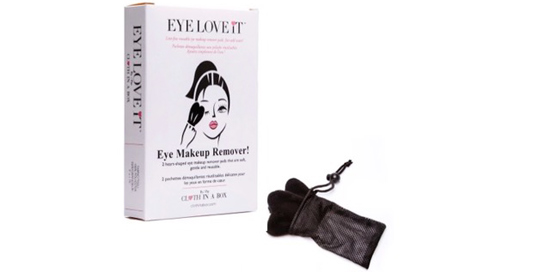 HAPPIEST TEE
Luxury American-made t-shirts and sweatshirts that celebrate iconic happy places around the world like Los Angeles, NYC, London, Paris and Australia. www.happiesttee.com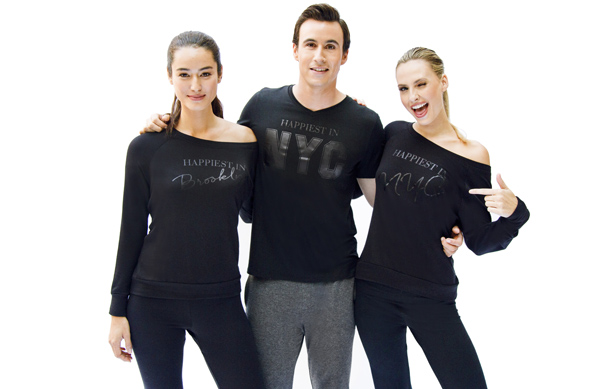 HYDROXYCUT ORGANIC
Now there͛s a powerful new way to lose weight that has USDA Organic certified ingredients, Hydroxycut Organic from America͛s #1 selling weight loss supplement brand. www.hydroxycut.com
INCEPTION OF BEAUTY
A gorgeous 10-piece marble makeup brush set. Designed specifically to make it easy to apply powder, cream and liquid formulas to the face, getting a flawless application is super simple. With everything you need to create a complete makeup look, these dream makeup brushes come in our sleek black brush holder, designed to keep your brushes stylishly organized at home or on the go. www.inceptionofbeauty.com
JUSTICE FOR VETS CHALLENGE COIN
Justice For Vets is the only national non-profit organization that connects veterans in crisis with veterans treatment courts, saving their lives, families, and futures. The Justice For Vets challenge coin is a symbol of our collective responsibility to leave no veteran behind. Veterans fought for our freedom, Justice For Vets fights for theirs. www.justiceforvets.org
KALLIOPE NYC
Time͛s Up! Shrink Your Irrational Fears, Bad Memories and Build Your Best Life Ever. Do you have unreasonable fears or bad memories that hold you back? You͛re not alone. Kalliope has helped thousands of people overcome their irrational phobias and bad memories. All you need to bring is eighteen minutes of your time and an open mind. www.kalliope.nyc
LE CÉLINE EYELASHES EQUIPMENT
The whole collection. 5 products from our #daily, 5 products from our #party, 5 products from our #luxury, 5 products from our #goddess collection and 3 #equipment products from LE CÉLINE packed in a glamorous gold & black LE CÈLINE box. www.leceline.com
LIWU JEWELLERY
Jewelry inspired by the beauty and meaning of ancient Celtic symbols and Chinese Calligraphy characters. ͚Liwu͛ means gift. All pieces are Made in Ireland. www.liwujewellery.com
LOOK FABULOUS FOREVER
Look Fabulous Forever is a makeup brand with products specially formulated for older women. The Prime Collection contains three products which are essential when you͛re older. Smooth Like Silk Face Prime is brilliant for smoothing fine lines and filling open pores; Never Feather Lip Prime stops lipstick from migrating into fine lines around the lips and Smooth Out Eye Prime which prevents eye makeup from migrating and sitting in creases. www.lookfabulousforever.com
LUXURA DIAMONDS
Ethically sourced limited edition diamond necklace and pendant featuring a conflict free Canadian diamond from the Arctic and gold mined and refined exclusively in Canada, custom-made by boutique jeweler LUXURA DIAMONDS. www.luxuradiamonds.com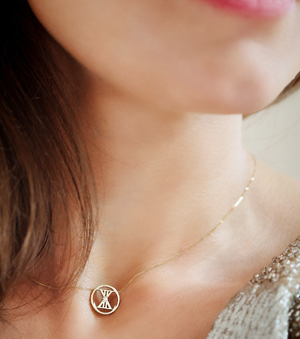 MY MAGIC MUD
My Magic Mud is the first toothpaste to combine activated coconut shell charcoal and bentonite clay. It is made with all-natural and wholesome ingredients that remove plaque, teeth stains and toxins that cause bad breath, resulting in a brighter, whiter smile! www.mymagicmud.com
M·Y·O COSMETIC CASES
The makeup bag has finally entered the 21st century. Meet the M·Y·O Cosmetic Clutch, designed to empower you, not weight you (or your handbag) down. No bigger than a large cellphone, this all-in-one ŵagŶetic ŵakeup cltchoffers aŵore reliable, streamlined, travel and eco-fr ie Ŷ d ly  cosŵ etic solution, allowing you to completely customize your on-the-go beauty selections like never before. www.mycosmeticcases.com
MZ SKIN
Soothe & Smooth Collagen Activating Eye Complex: A firming eye cream that contains a tri-peptide to stimulate collagen and elastin. Albazia Bark Extract detoxifies and strengthens capillaries, reducing dark circles and puffiness. Hyaluronic Acid and Ceramides restore moisture and plump and smooth fine lines. Hydra-Bright Golden Eye Treatment Mask: A gold infused, anti-ageing eye treatment mask saturated with a complex of active ingredients to smooth and minimize the appearance of fine lines. Contains collagen, hyaluronic acid and seaweed to brighten dark circles, reduce puffiness and restore hydration. Improves elasticity and firmness around the eye. www.mzskin.com
99 CREATIVE WOWS – WORDS OF WISDOM FOR BUSINESS
This 99 Creative WOWs —Words of Wisdom for Business Celebrity Creativity Kit! includes the newly released motivational quick-read business book, 99 Creative WOWs—Words of Wisdom for Business and a vivid array of creativity supplies to capture every celebrity͛s favorite WOWs. Nominees know that their creativity already sets them apart and IS very serious business. This colorful, pocket-sized creativity boost will inspire even the most creative celebrities to take a quick creative break between takes! www.99wows.com
Nurse Gigi
Full face skin rejuvenation using non invasive aesthetic procedures: Two session of fractionated erbium laser resurfacing treatment, followed by PRP (platet rich plasma) and an LED light session to speed up the healing process nursegigi.com
OUMERE SKIN CARE
No. 9 Daily Chemical Exfoliant is the most powerful anti-aging product in skin care. Formulated with alpha, beta and poly hydroxy acids, No. 9 gently exfoliates dead skin, while promoting the making of new skin cells naturally. No. 9 has the added benefits of promoting collagen, removing fine lines, alleviating acne, balancing oil levels and deeply moisturizing the skin. www.oumere.com
OXYGENETIX
A lifetime supply of revolutionary Oxygenating Foundation (breathable formula that promotes healing and provides complete coverage) and Oxygenati Hydro-Matrix (attracts oxygen while delivering PCA, HLA and Multi-Tocophenals) Oxygenetix.com
PAIVA ALOE, GORGEOUS! LUXURY CLEANSER & MASK FUSION
The First Psychodermatology Line, for your Skin, Psyche͛ and soul, offering free therapeutic coaching for clients because you deserve to be happy in your skin. Enjoy this gluten free and vegan fusion, plus our exclusive logo necklace to remind you to fly into empowerment. www.michelepaiva.com
PEPPERFACE
Combining safety with fashion, we offer a stylish pepper spray. Our lightweight, sleek and dependable pepper sprays allow our customers to Stay SAFE in STYLE. We use or platform, and our partnership with the National Center on Domestic and Sexual Violence (NCDSV), to become both an awareness symbol to end violence against women and also to provide effective prevention against assault. www.pepperface.com
PETA's RED CARPET READY BATH BOMB
SKindness to animals is the theme of PETA͛s (cruelty-free and vegan) bath bombs! Each bubbly bath bomb dissolves to reveal a fun fact about a kind actor who has a soft spot for animals. www.peta.org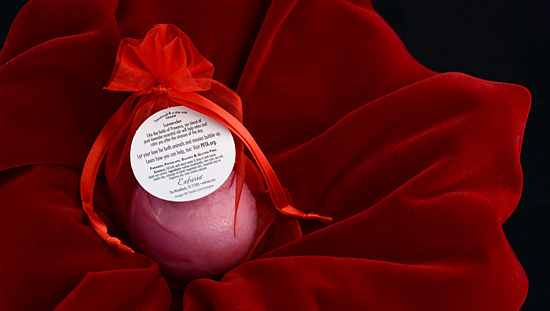 POSH PRETZELS
2 tier gourmet pretzel gift box from Posh Pretzels, which are unlike any other pretzels in the market. Unique flavors, attention to detail, sophisticated packaging, and product versatility are what sets Posh Pretzels apart. Having just one bite is simply imposhible! www.poshpretzels.com
PROVEN
PROVEN is a new beauty startup that uses artificial intelligence and machine learning to create personalized skin care products for consumers. Customers fill out an online quiz and receive a unique skin profile based on findings from PROVEN's skincare database. The database, nicknamed 'The Beauty Genome Project' was built using bots to analyze >8 million customer reviews, >100,000 skincare products and >20,000 ingredients. www.tryproven.com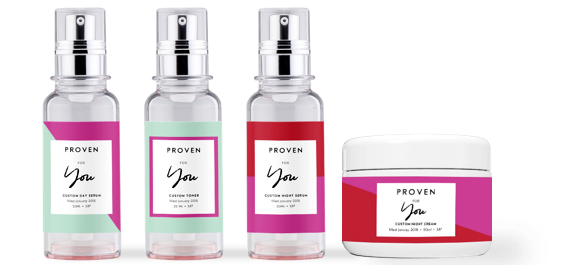 QUINCY HERBALS SLIMMAX DETOX TEA
This all-natural herbal tea and its soothing peppermint provides slimming and digestive benefits, especially aiding in getting rid of stubborn belly fat. Made with 100% organic and responsibly-produced ingredients. This weight loss tea has hints of papaya leaf, hibiscus and ashwaganda, with other weight loss herbs sourced from all over the world. Our unique blend of herbs in this loose-leaf tea work together to detoxify the body, speed up metabolism and help you lose weight. www.quincyherbals.com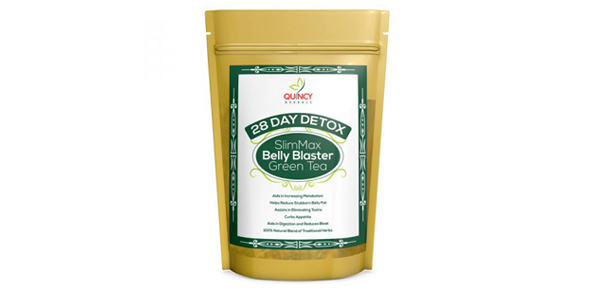 QUIP
Quip is the first modern oral care brand, combining beautifully simple, gimmick free electric toothbrushes with honest dental tips and brush head and supply deliveries, to make the perfect brushing routine more simple, affordable and enjoyable. www.getquip.com
REIAN WILLIAMS FINE ART
Commissioned original work of art from a Master of Emotive Realism. "Art is an Emotion. Whether it is from the artist or the viewer, it is meant to give a message. We can each get our own different messages as well as our own different emotions.͟www.reianwilliamsfineart.com
ROUGE MAPLE
For discerning palates, gourmet fine foods, featuring the unique flavor of rouge 100% Pure Organic Maple Syrup and his sister brand blanc by rouge gourmet products. www.rougemaple.com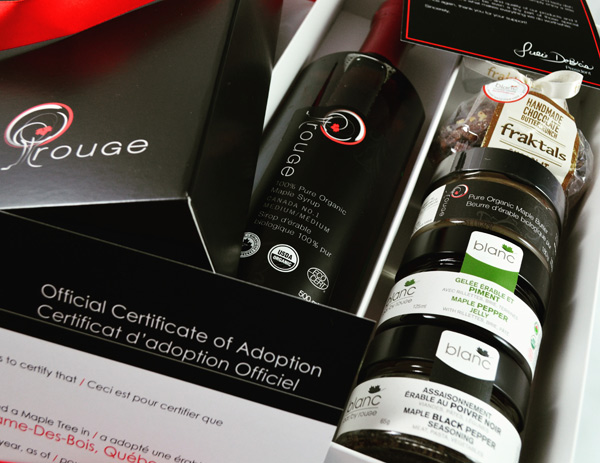 SAFETY DOG LEASH
A safety device for walking your dog preventing losing control of the dog͛s leash by a sudden tug. As it is also attached to the walker͛s wrist, it also allows for ͞hands free͟ opportunities for using both hands for texting, tying a loose shoe string, placing both hands in one͛s jacket for winter walks and much more! The Safety Dog Leash is most useful in being able to attach it and your dog to an inanimate object such as a chair while dining outside or a fence or post to secure your dog. www.safetydogleash.com
SAFI KILIMA TANZANITE
This trendy bracelet features five tantalizing oval tanzanite stones joined by an infinity motif and finished with a unique sliding adjustable clasp. www.safikilima.com
SHOP MODERN INNOVATIONS
This brilliant Levitating Bluetooth Speaker features incredible sound quality and striking visuals. High-tech 4.0 Bluetooth wireless system means it's both effective and easy to play your favorite music and media. The levitating ball can also be used as a standalone speaker without the base. Noise reduction technology ensures the sound clarity of your music and hands-free calls. www.shopmoderninnovations.com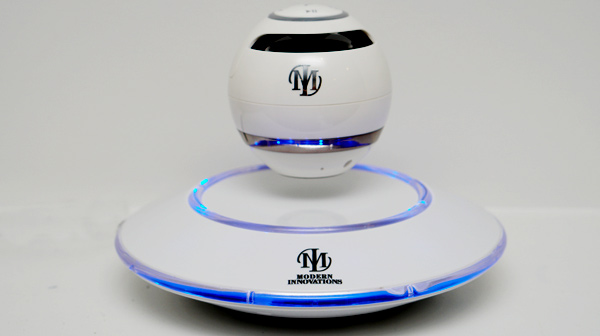 SOUTHERN WICKED LEMONADE
An ALL-Natural, Gluten-free, Organically-sweetened full size (750ml) bottle of Southern Wicked Lemonade Moonshine and EXCLUSIVE First Samples of SWL͛s newest proprietary blend to be released in Spring 2018: ͞The Hemii by Director Anthony Hemingway. #WhyBehaveWhenYouCanBeWicked www.wickedlemonade.com
THE GREEN GARMENTO
The GIGANTOTE is a multi-use, expandable tote that works like a basket. Great for laundry, storage, soccer games and wardrobe changes! Plus get your dry cleaning naked and skip the plastic with a 4-in-1 reusable bag! Responsible for taking close to 3 million pounds of plastic out of the eco system all across the US and in 25 counties. thegreengarmento.com

TOTALEE HAIR
Breathe new life into your hair with essential oxygenated oils and powerful superfoods. TotaLee Haircare lives at the intersection of science and beauty, merging ͞ State of the Heart͟ naturally-derived ingredients with phenomenal formulas for TotaLee incredible hair. Designed for all hair types, celebrity hair stylist Lee Rittiner believes gorgeous salon hair can start at home. TotaLee delivers sexy, youthful, voluminous hair, all before you even dry it! Unique ingredients, revolutionary technology…a breath of fresh hair! www.totaleehair.com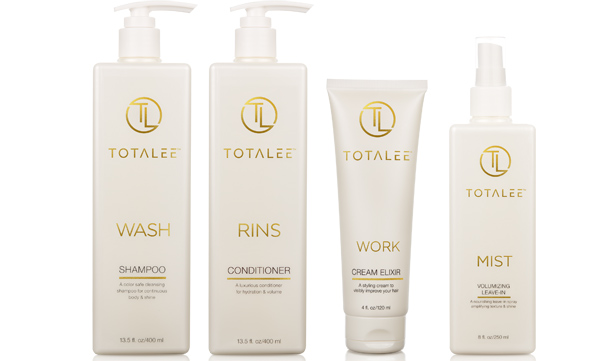 VAYA
Tyffyns are lunchboxes designed to ensure you enjoy your meal at its freshest. Made from food-grade stainless steel, Tyffyns use vacuum insulation technology to keep your food the way you pack it, warm or cold. Carry the Tyffyn in style with the BagMat shoulder bag which unzips to become a full place mat. www.vayalife.com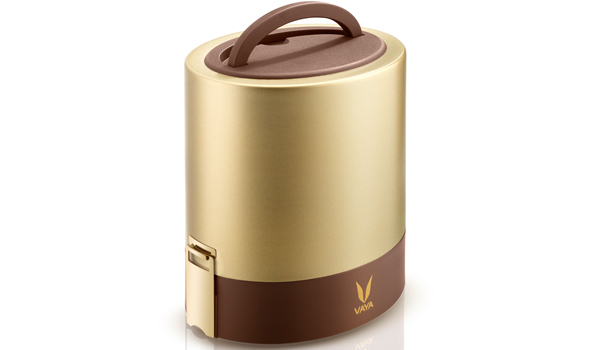 WETSLEEVE
Designed for anyone with an active lifestyle, this innovative and lightweight product offers the ability to ͞wear͟ hydration on-the-go without disrupting your athletic rhythm. Worn right on the forearm, the Wetsleeve comes with an embedded 12oz refillable reservoir made of FDA approved food-grade materials and a mouthpiece towards the wrist. The sleeve is ergonomically fitted, compresses after every sip to minimize sloshing, features a breathable mesh layer to avoid sweat buildup, and has built-in insulation to keep contents cool. WetSleeve.com
YOUTH BLAST
Revolutionary anti-aging supplement from Age InterventionRX that builds collagen from the outside in and inside out. Bonus Gift: creator Renee Lynn͛s proprietary age-erasing 24k Gold Facial protocol. www.youthblast.net
The ͞Everyone Wins͟ Nominee Gift Bags are NOT affiliated in any way with the OSCARS® or the Academy of Motion Picture Arts & Sciences. A.M.P.A.S. does not award, sponsor, endorse, or provide these gift bags. Neither the Academy nor Distinctive Assets wants there to be any association between the ͞Everyone Wins Nominee Gift Bags and the OSCARS® or the Academy.
Distinctive assets is a niche marketing company offering celebrity seating, business development and branding opportunities within the entertainment industry and Beyond. Distinctive assets spearheaded the plural formation of award show swag and boast an impressive resume of prestigious events that includes the Grammys, Latin Grammys, Tonys, American Music Awards, Kids Choice Awards, BET Awards, CMA Awards, and Academy of Country Music. From Fortune 100 companies to startups, clients benefit from customized marketing solutions that leverage unparalleled experiences as well as access to top celebrities premier events, influential media and strategic partners.
Distinctive Assets
323-549-0444
info@distinctiveassets.com
distinctiveassets.com