Celebrated entertaining, home and design expert Gina Wade hosted "Falling into Fall" with a beautiful luncheon at Estrella on Sunset. It was the perfect setting to fall into fall as the patio was eclectic and stunning, with a gorgeous table and designs Gina Wade Creative style.
Gina Wade Creative is a full-service, multi-faceted company that provides expertise in the areas from private parties to large-scale event production, entertainment & brand marketing, consulting, weddings and more. She is also sought after for her "From Hollywood to Home" approach– taking Hollywood trends and making them accessible and adaptable to everyday life.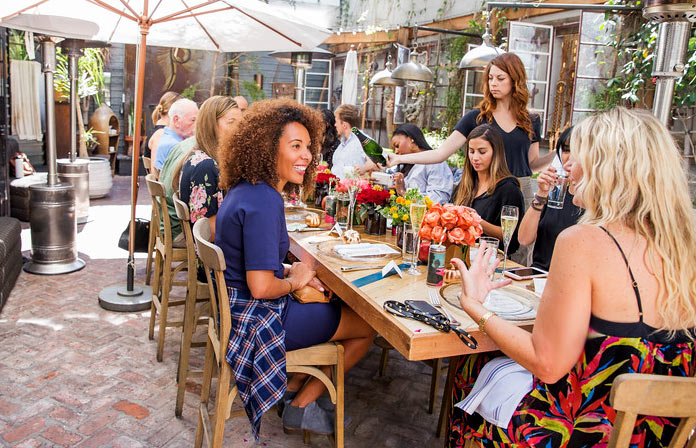 Whether you're in individual or a large company, regardless of the theme or budget, Gina Wade Creative can transform any space into a lifelong memory.  She is the type of person you can trust that your vision will be carried out just right. With inspiring creativity and attention to detail, Gina Wade Creative guarantees that your expectations will be met and even exceeded.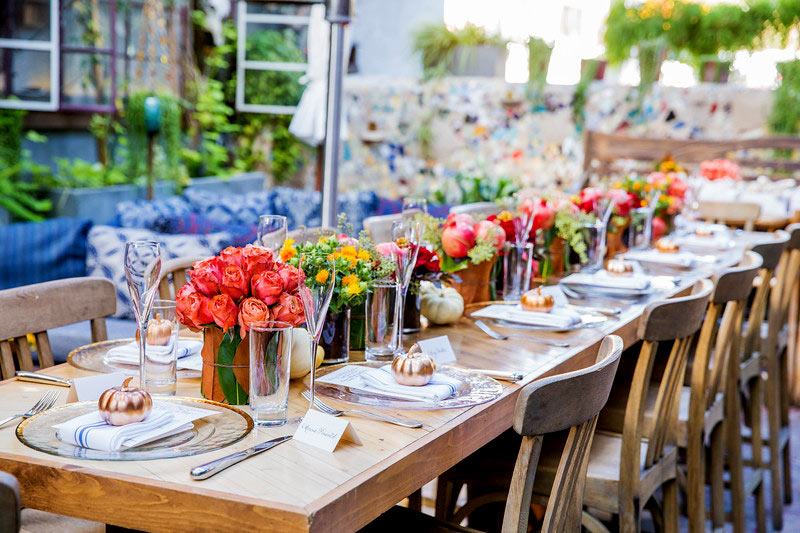 Her past clients who she's designed events for include Gwen Stefani, Tom Ford, Rachel Zoe, InStyle, WhoWhatWear, LA Confidential and more. You could say she's the designer's designer.
She has curated events at venues including The Huntley, Le Jardin, Sunset Tower Hotel, Campanille, Palihouse, The London, Hotel Shangri-La and more, and produces many large upscale Hollywood events.
Gina also offers her clients outreach and influencer marketing, sales and marketing, and production services.  You can go to Gina's website for many how-to's for hosting and entertaining.
To learn more, go to her website at about Gina Wade Creative
Check out Gina's Instagram
Guests enjoyed delicious cuisine by renowned Chef Mirko Paderno. Items included an italian salad, gnocchi pesto pasta that was both crisp and savory, as well as the half chicken. For dessert guests enjoyed a rich, sweet chocolate and raspberry cake. Check out Estrella Sunset