Mother's Day is almost here, and this year, you can make it extra special with an out-of-the-ordinary gift. Sure, the chocolates and flowers are a no-brainer, and don't skip the brunch, but for a truly memorable gift, wrap up one of these goodies for your beloved mom, wife, grandma, or the favorite lady in your life.
Belldini Fashions
Moms on the go are always looking for timesavers, whether in the kitchen, in the car, or in their wardrobe. Belldini can take care of the last one, which may in turn shave off enough minutes to help you in the kitchen, the car, and elsewhere — but that's a topic for another time. More specifically, Belldini offers you that one must-have piece you can pull on for any occasion and stand out from the crowd, while at the same time looking like a million bucks. Whether you're at drinks after work or out on the town with grand weekend plans, you'll always look like a perfect in Belldini. Your friends will ask where they can get it for themselves, while your date will simply ask if you can see each other again.
Fashion-forward, Belldini designs women's apparel to take your favorite mom from day to evening, in a wide range of flattering and appealing knits, cardigans, and twin sets. The Belldini line features bold colors, textures, zigzag stripes, and metallics in chic, classy, and contemporary combinations. Mix and match from the collection to create your individual style, whether you're headed to a brunch with the girls or meeting a date over cocktails.
Top Hollywood stylists have long known about Belldini, and they've incorporated pieces from the brand into their clients' wardrobes for the last 30 years. Headline-grabbing trendsetters and perpetual best-dressed candidates have been known to show off their assets in Belldini, including the likes of Rihanna, Carrie Underwood, Skylar Grey, Kimberly Perry from the Band Perry, Esperanza Spalding, Jane Seymour, Daryl Hannah, Amber Rose, Kyle Richards, Le'Andria Johnson, Pauley Perrette and Victoria Secret model Anne Vyalitsyna. Get a Belldini today for Mom and look forward to her stealing the spotlight when she puts it on. www.belldini.com
Dry Divas
Now that Mom knows what she's wearing, how about helping her with the rest of her preparations? This may sounds nuts as a Mother's Day gift, but it makes more sense than you might think: a Dry Divas shower cap! Seriously, it's another amazing timesaver after your lady has had her blowout or her latest salon visit. These high-end shower caps preserve her immaculate look while she freshens up. Dry Divas are made from high-quality, luxuriously soft laminated fabric. You can customize your shower cap with the ribbon color of your choice making her cap uniquely special. And each cap is adorned with a fashionable embellishment.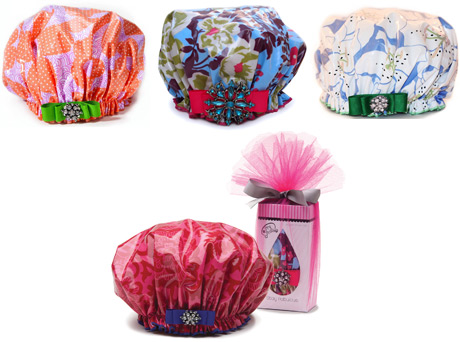 No matter her hair type or length, Mom will have no problem getting a good fit with a Dry Divas shower cap. For medium to long hair, go with the Bouffant size; for shorter cuts, the Classic size works well. A good fit is the secret to Dry Divas' success; these shower caps really keep the water out! Mom's hair will stay dry and keep its volume, instead of going wet and flat. Even when she doesn't have major evening plans, a Dry Divas shower cap can help her get through her morning tasks with minimal fuss. www.drydivas.com
Sharon Stone, Brooke Burke, Elisabeth Hasselbeck, Julianna Margulies, Julia Roberts, and Lisa Rinna are just a few of the celeb moms who can vouch for these shower caps keeping their tresses in their best state. Your mom would be a good addition to this list!
KeepAmerica.com

If you're still looking for a Mother's Day gift — maybe as an addition to the Belldini or Dry Divas — go to KeepAmerica.com. This website specializes in American-made goods, from jewelry to flowers, such as Diamond Fascination, an exclusive pave jewelry line designed to suit every woman. Crafted to the highest standards, they use exquisite materials and are surprisingly affordable. Whether it's glamour, urban, chic, elegance, bridal, or charms, your Mom will love something from Diamond Fascination.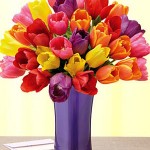 Not only are you showing Mom your appreciation with a gift from this one-stop shop, you're also supporting the country's vendors and businesses with your purchase. You'll even find a Mother's Day gift guide on KeepAmerica.com to help you with your selection. Keep America – the web's online source for everything made in the US! www.KeepAmerica.com