One of Hawaii's most popular craft brewers has inked a multi-year deal to quench the thirst of West Coast soccer fans. Kona Brewing Co. is now the official craft beer of the LA Galaxy, perhaps Major League Soccer's most celebrated club.
When you think Hawaii, you think casual and friendly. Kona Lanai Bar features an easy going atmosphere and some of Kona's most popular offerings such as Big Wave Golden Ale, Hanalei Island IPA, and Longboard Island Lager. Seasonal favorites will also be available on tap.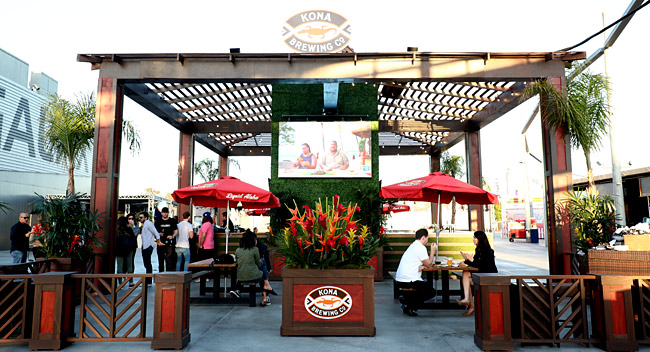 The open-sided bar, located on the south end of the stadium concourse, takes it's inspiration from the traditional Hawaiian Lanai and offers fans a laid-back setting to partake of some Liquid Aloha or enjoy a chat with friends.
Guests will have an opportunity to enjoy the signature flavors of Kona Brewing Co. throughout the LA Galaxy season. Even non-soccer fans can savor Kona's refreshing flavors. The Kona Lanai will also be open for most publicly ticketed events at the StubHub Center.
Even diehard sports fans who don't follow soccer are familiar with the LA Galaxy's accomplishments. The club enjoys the distinction of being the only club to win the MLS Cup five times, most recently in 2014. In addition, the Galaxy has won the Supporters' Shield four times, the Lamar Hunt U.S. Open Cup twice, and is one of only two MLS squads to win the  CONCACAF Champions' Cup. A sports franchise this decorated can afford to be picky about who it partners with, which is why the marriage of the LA Galaxy and Kona Brewing Co. makes so much sense.
While Hawaii is known more for surfing than soccer, the synergy between craft beer and the sport makes the partnership a natural fit. As Widaliz Quinones, brand manager of Kona Brewing Co. points out, both are meant to be enjoyed with friends and family in the warm sunshine.
Kona Brewing Co. has grown from a small father and operation to become one of the biggest craft beer brands in the world. Since 1994, Kona has been known for fresh, fragrant beers that are brewed and distributed in an environmentally responsible way.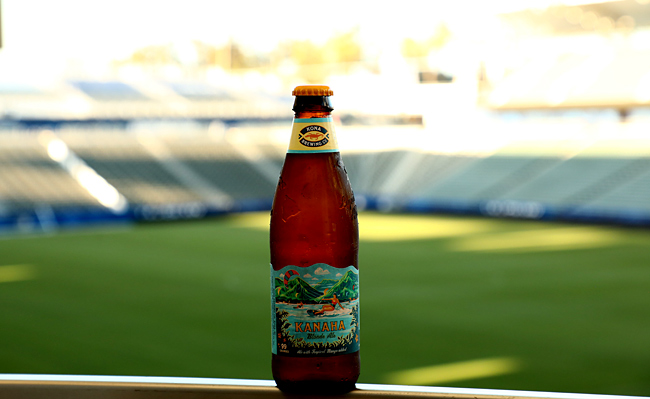 In addition to being the craft beer sponsor of the Galaxy, Kona Brewing Co. has brought the island experience to StubHub stadium, the club's home in gorgeous Carson, CA. Robert Vartan, senior director of AEG Global Partnerships, which brokered the partnership, says the collaboration will enhance the game day experience.


For more information call 808-334-BREW (2739) or visit www.KonaBrewingCo.com. Talk with us via Facebook, Instagram, and Twitter: @KonaBrewingCo
For more information about the LA Galaxy, please visit  www.lagalaxy.com