Primal Kitchen, the organic, non-GMO paleo-centric restaurant has opened in the very popular corridor in the center of Culver City. Primal Kitchen is a fast-casual comfortable eatery with a menu created by some of the world's top chefs, using locally-sourced, organic ingredients. The offerings sound so savory that you may forget these repurposed favorites are actually good for you. Primal Kitchen is a restaurant that you can feel good about taking your children there to eat.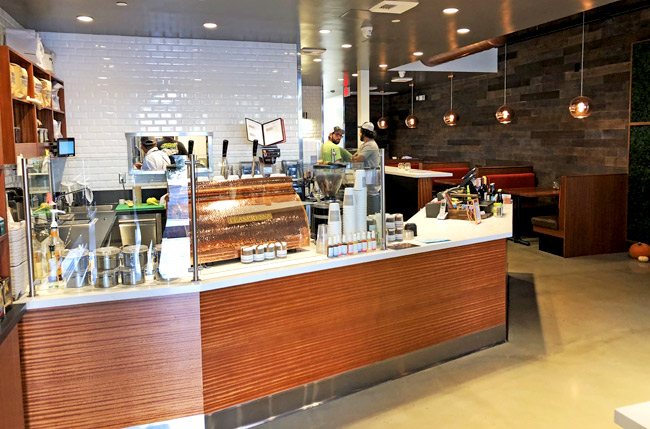 The food we eat has the power to extend our life, heal us and imbue us with a vitality that defies our chronological age. Conversely, it can also leave us wracked with disease and ready for an early grave. The choice is ours. As easy as it may sound to make nutritional decisions that will improve our quality of life, scores of people continue to put their health at risk through poor eating habits. Even when the desire exists, it remains hard for many to stick to a diet that they perceive spartan and unsatisfying.
With this in mind, New Times best-selling author of the Primal Blueprint, Mark Sisson has opened a new restaurant in LA that offers "feel good food" that is healthful, that will appeal to even the most discriminating foodies. He has partnered with his son, Kyle Sisson and daughter, Devyn Sisson, who has recently authored the latest Primal Blueprint Publishing release, Kitchen Intuition.
The man behind the first Primal Kitchen in California has spent three decades researching the connection between nutrition and health. Before becoming a writer and entrepreneur, Mark Sisson was an endurance athlete who ironically almost lost his vitality through a punishing training regime and a diet that robbed him of his strength and energy.
Sisson dedicated himself to regaining his health and in the process developed a way of approaching food that favors whole foods over artificial flavors, dyes, waxes, preservatives, and oils. In 2006, he began sharing his discovery on the "Mark's Daily Apple" blog. Over the years he has continued to help millions of people change their lives for the better through his books The Primal Blueprint, Primal Endurance, and his latest New York Times Bestseller, The Keto Reset Diet.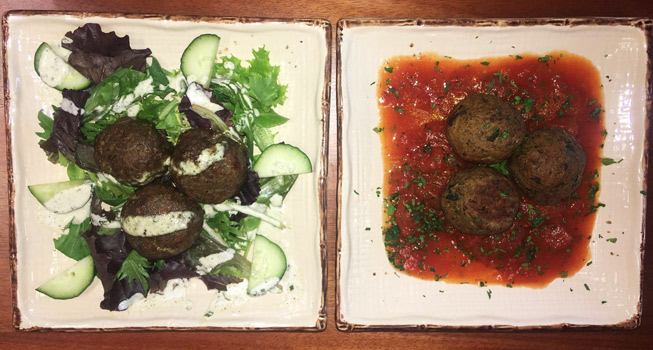 The concept is simple: Primal Kitchen utilizes locally sourced ingredients to create dishes that are free of processed and genetically-modified foods. The result is fresh, wholesome dishes that are as satisfying as they are healthful.
A few examples on the menu of how tasty can also be nourishing are the Chicken and Waffles, featuring almond & coconut flour waffles with herb-crusted chicken and honey cinnamon syrup, Deviled Eggs with Guacamole and bacon bits, Beef and Pork Spaghetti Squash Ragu created by slowly combining tomatoes  and red wine with pork, beef and Italian seasonings over spaghetti squash. Warm Your Soul Bone Broth made with chicken broth, tomato puree and basil to promote heart health, and other Bone Broth concoctions, just to name a few.  They serve breakfast, lunch, dinner, fresh squeezed vege juices, smoothies, Teaspressa and dessert.

The new Primal Kitchen, located in Culver, offers "real food" reimagined.  For more information, go to primalkitchenrestaurants.com
Primal Kitchen in Culver City also has a line of products for weight loss, supplements, a line of delicious avocodo oil mayonaise in different flavors, chocolate collagen bars and much more. Get your Keto and Paleo on! You can find these products in their Culver City restaurant and online at Primalblueprint.com
Check them out on Instagram