There was a beautiful twist to the recent "Rohn Padmores Red Carpet Gift Suite" celebrating the 2009 BET Awards. Yes, there was the normal celebrities getting the latest and greatest cool swag. But Ron Padmore wanted to give back and make a difference.
It was all about making the day extra special for a group of women from Project Fresh Start of the New Image Shelter Organization. "This event is a very special to me because, during this time of uncertainty, we look to our celebrities as role models and I believe that responsible change has to start with ourselves. By giving back to those who are truly in need as well as celebrating the hard work and accomplishments of those who entertain us makes perfect sense to me.
Everyone deserves to feel special and know that there is no shame in asking for help or letting someone help you. It's even more special to me because our first day of the gift suite is my birthday, and I can't think of a better way to spend it than helping to make these women look and feel beautiful," states event coordinator Rohn Padmore of Enigma Public Relations.
Volunteering their time and expertise were professional make-up artists Janelle Walker (janellewalkermakeup.blogspot.com) and Kandee Johnson (kandeethemakeupartist.com) with product donated by Larenim Mineral Make Up (larenim.com). Within a couple hours Janelle and Kandee put their brushes and skills to work and you could see the smiles appear. It was clear these women truly enjoyed be treated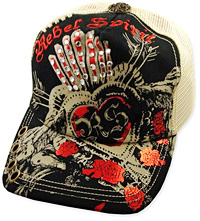 like a queen for the day.
Immediately following the makeovers, health and wellness expert Brenda Underwood (gotwheatgrass.com) shared some healthy living tips and simple ways to improve their health altogether. The ladies were gifted with a Larenim everyday concealer as well one of their beautiful shadows. After lunch, they enjoyed massages from LA Body Points Mobile Spa (labodypoints.com), received great looking hats from Rebel Spirit Clothing (rebelspiritcloting.com). The ladies from Project Fresh Start of the New Image Shelter Organization enjoyed a day they won't soon forget.