by Susie Salva
Girl's just want to have fun is not just a campy song, but a motto for multi-platinum power pop punk rocker the Canadian born Avril Lavigne. Her eagerly awaited third album, "The Best Damn Thing," on RCA records is a testament to her having fun with her feet stomping and fist pumping antics this CD delights. Avril had one goal in mind when recording this album: to make it fun and she has succeeded.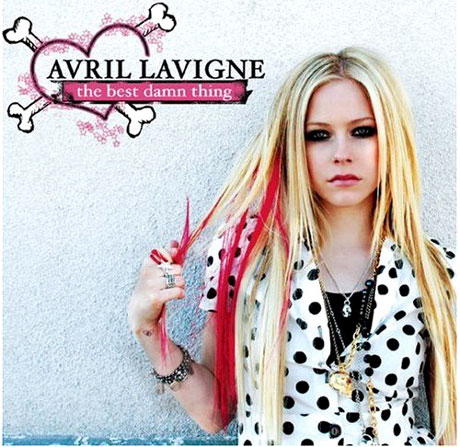 Her songs on this disc deal with themes of being taken advantage of in a relationship, missing a boyfriend and the general cattiness between girls. She has her head on her shoulders and seems to feel comfortable in her own skin. Her upbeat anthems like her first single, "Girlfriend' plus the title track, "The Best Damn Thing," sound like something a cheerleading squad would shout out and both are infectious. Staying true to her punk roots Avril belts out "I Don't Have To Try," and the hip-hop rap/cheer, "Everything Back But You," will appease her fan base. "When You're Gone" is a ballad that utilizes a beautiful string section with a piano interlude and the second released single, "Keep Holding On," deals with the desire to make a relationship work out.
"The Best Damn Thing," is brimming with gutsy guitar riffs, instantaneously catchy sing-along party-starting choruses, power pop punk, and rebellious rock 'n roll attitude. This disc marks the departure from the darker more introspective tone of "Under My Skin," and on tracks such as the defiant, riotous, kiss-off-to-a-cheating-boyfriend, "Everything Back But You," Avril took pleasure in creating scenarios for her lyrics that weren't as she says, "straight out of my diary." The result is a collection of songs that reveal just how far she's evolved as a songwriter and singer, from the sassy, empowering "I Can Do Better," (one of Avril's favorites) to the irrepressible first single, "Girlfriend," which unexpectedly combines hip-hop beat with beefy power chords, hand claps and a chanted girl-group style chorus with a punk rock twist – to the emotional ballad "Keep Holding On," which she wrote at the request of 20th Century Fox for the studio's fantasy/adventure film "Eragon."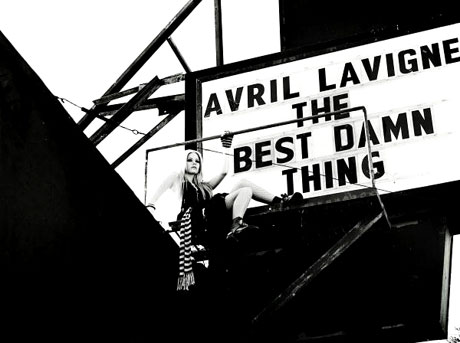 As an artist with a keen and well-trained ear for powerful, magnetic pop melodies, Avril was intensely involved in every aspect of "The Best Damn Thing's" creation: From being fiercely independent while writing her own songs ("I didn't have an A&R guy on this record," she emphasizes. "I knew exactly how I wanted it to sound"), to choosing her producers and musical collaborators, to obsessively going back and tweaking guitar tones and drumbeats in the studio, she worked hard to ensure that it would be her best record yet.
All of the spiky, buoyant energy that drives the album will come to life in the live show that Avril is planning for her tour – she has assembled a new band and is even bringing along two dancers. "I'm doing choreographed dancing for the first time ever," she grins. "It's going to be such a blast!"
Lavigne may be a bit more sophisticated these days, but she's still peerless and fearless. "The Best Damn Thing" is Avril Lavigne at a new stage in her life; she's passed through the shadows of teen angst and emerged in a spotlight, ready to have fun and rock out, and yes, even dance. It is, just as she intended, the best damn thing she's ever done.