http://www.youtube.com/watch?v=_lEXgnYBPjw
Distinctive Assets, the premier LA-based entertainment marketing company credited with beginning the marketing craze of celebrity swag over a decade ago, once again produced the official talent gift bags and backstage gift lounge for the 53rd Annual GRAMMY Awards®.
Music's Biggest Night® was held on February 13, 2011, at STAPLES Center in Los Angeles. The legendary show's presenters and performers were offered thank you gifts that were distributed in two different forms – the coveted GRAMMY® Gift Bag and the exclusive backstage GRAMMY Gift Lounge, which was presented by Bench.
"To be part of Music's Biggest Night on any level is as thrilling today as it was twelve years ago," says Distinctive Assets' founder Lash Fary.  "We always look forward to introducing talent to an array of companies with fabulous gifts to share . . . ranging from up-and-comers to tried-and-true brands celebrities already love.  This is always the highlight of my year and a gift experience that sets the standard for so many others."
Distinctive Assets continued its long-standing philanthropic tradition with an in-Lounge "giving station" which allowed the celebrities to autograph and donate one of their favorite new gifts to the MusiCares® Foundation, which provides a safety net of critical assistance for members of the music community in times of need.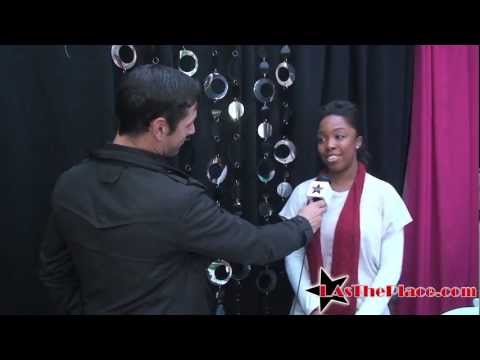 Music celebrities like Stevie Wonder, Jennifer Hudson, Usher and LeAnn Rimes were just a few of the many who stopped by to pick up thousands of dollars of Grammy swag.
Gift Lounge Swag
The amazing products Hollywood's best musical talents walked away with, included:
Bench: Bench Casual Apparel
Bench is just launching its internationally popular product line in the United States this month. Bench is a British born, contemporary lifestyle brand which designs, sources and markets cool and distinctive products.  The brand originated in the late 80′s as a niche tee shirt brand creating pieces inspired by BMX biking and the world of skateboarding.  Bench has always had a strong association with Manchester's music scene and the underground explosion which surrounded it in the heart of the city during the 90′s.  Nowadays, the appeal stretches across every imaginable fashion scene.  Since the humble Manchester beginnings, Bench's distribution has extended globally; the brand is now sold worldwide in Europe, USA, Canada  and Australia. Bench has always built its collections on the individuality of real people and real products and will continue to do so moving forward. www.bench.ca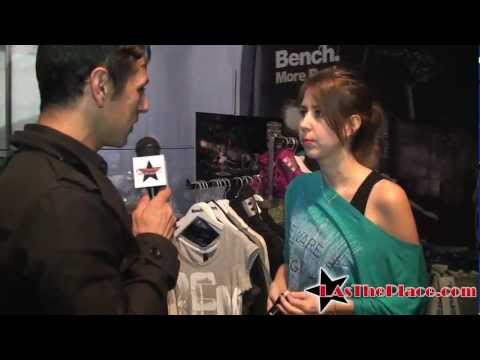 Epiphone Guitar: Epiphone "Inspired by" John Lennon Revolution Casino Outfit Electric GuitarA gift in celebration of John Lennon's 70th birthday anniversary and the contributions made to the world of music and the 53rd GRAMMY Awards, the new "Inspired by" John Lennon Revolution Casino is based off Lennon's sanded down 'natural' Casino he began using in 1968 and offers the professional musician the cost-effective workmanship of Epiphone's own factory in Asia with original Gibson U.S.A. electronics including classic P-90 pickups with dog-ear, nickel plated covers, a Switchcraft(tm) made toggle and output jack, and hardshell case.  As with all Epiphone Lennon guitars, a portion of the proceeds from the sale of each goes to the BMI Foundation for the John Lennon Scholarship Fund which supports music education.www.epiphone.com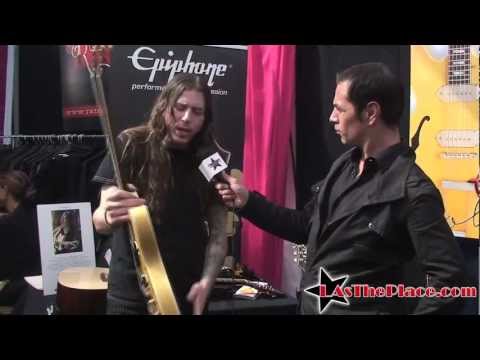 SOLSTICE Sunglass Boutique: Newest Spring 2011 designer sunglasses available at SOLSTICE stores nationwide, including Tommy Hilfiger and Carrera. SOLSTICE stores offer the largest selection of luxury, designer and sport performance sunglasses than any other retailer or sunglass specialty store in the United States. They offer a selection of over 1,000 pairs of sunglasses in an open, friendly environment allowing customers to try on styles quickly and easily. Because they are the leading sunglass retailer we partner with manufactures to make sure our stores receive the latest sunglass styles from top brands first.www.solsticesunglasses.com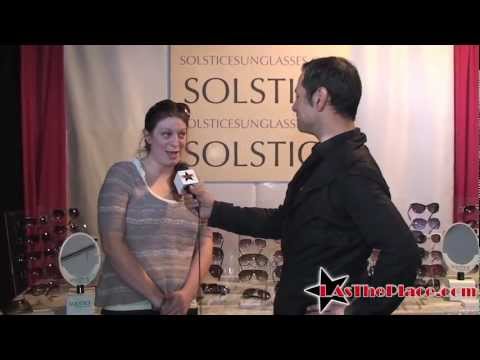 Smirnoff Vodka: DIAGEO: SMIRNOFF® Martini Sets. SMIRNOFF® is the world's number-one selling premium spirit and the top-selling flavored vodka in North America. Smirnoff Vodka was conducting blind taste tests against another popular vodka, and over 70% of the time, guests chose Smirnoff, including LATP chief Jane Emery. www.smirnoff.com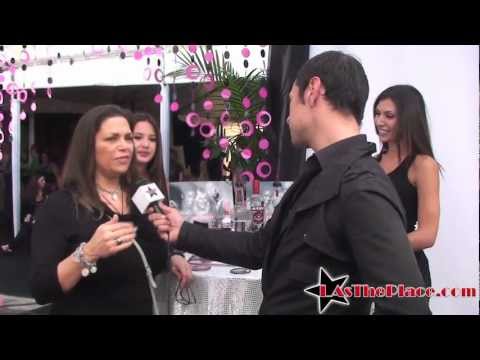 Case-Mate: I Make My Case! were gifting personalized cell phone cases. Case-Mate is the leader in design of fashion-forward accessories for mobile technology and tablets. Since 2006, the company has helped consumers express their individual style with products that protect, adom and enhance their mobile devices. Working with top designers from around the world and using cutting-edge materials, Case-Mate's hip team of tech aficionados have created an extensive repertoire of mobile tech and tablet cases right for any style and every occasion. The new iPad Venture case was one of the items that was gifted; it redefines the meaning of well-dressed accessories with its stylish approach to protecting and displaying your iPad. The Venture fits any wardrobe from the fashion-forward style of metallic gold to the vintage brown. www.imakemycase.com
Votre Vu: SnapDragon. Snapdragon Beauty Beverage is all-natural blend of mango, pomegranate and acai berry juices combined with red, white and green teas, 7 daily vitamins, collagen, and aloe vera, foti, ginkgo biloba and baobab fiber. There are no added sugars or preservatives. Go to their website to see more about their amazing French skincare by Votre Vu here…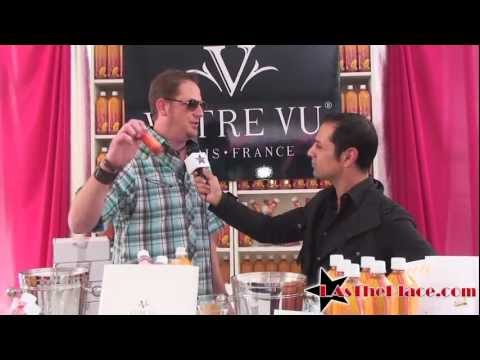 Ten Gauge: Ten Gauge Health and Energy Slam is an all-natural energy beverage that blends B vitamins, sea buckthorn, selenium and zinc into a tangerine juice with green tea, panax ginseng, and yerba mate extracts to give you an natural energy boost without a crash or added sugars or preservatives. www.votrevu.com
R.A.T.S. Atelier: R.A.T.S. Atelier Men's Apparel and Accessories.  R.A.T.S. offers something for every man who seeks seasonless style…with an edge.  From Python Motorcycle Boots and Deerskin Quilted Riding Jackets to Black Denim Suits and Leather Trimmed Jeans,   these one of his hand-made, impeccably-tailored garments are made here in the United States from top-of-the-line denim, leather and cotton.  R.A.T.S. is rock-n-roll chic for those who embrace rock-n-roll as a true lifestyle, not simply a trend. www.ratsatelier.com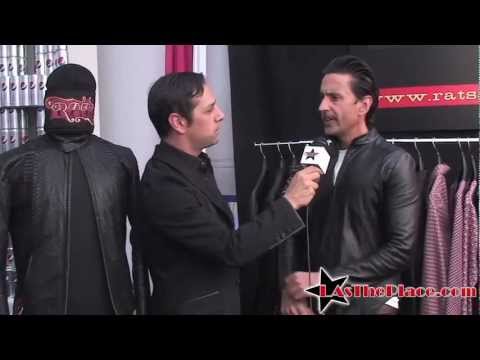 Mobo Cruiser by Asa Products Inc: Mobo Cruiser Bike Kit Gift set plus $300 Gift Card towards purchase of Mobo Cruiser
Mobo is a luxury brand offering three wheeled cruisers and other stylish innovative products that are designed to improve the lives of customers and encourage a fit and fun lifestyle. Mobo's most popular line, the Mobo Cruisers, are equipped with many features and benefits including an adjustable recumbent bike seating, an extendable steel frame, and a reverse gearing function (among other features and benefits). The bike kit, which consists of Mobo 3N1 sunglasses, Mobo 360  led light helmet, Mobo shirt, LED Head-mounted Light in a Mobo eco-friendly tote bag. www.mobocruiser.com
http://www.youtube.com/watch?v=f6PHTwKEjQk
ReFa-PRO Platinum electronic rollers by MTG: ReFa beauty roller tightens and lifts up sagging skin and muscles. The angle of ReFa's V-shaped roller butterfly wings is designed to fit the angles of the face and body. The octagon-shaped discs integrated with the pair of rollers deliver an electrical microcurrent, and the microcurrent stimulates muscles, promotes metabolic activity, tightens the skin and enhances blood circulation. It also has a solar panel to keep it charged! Amazing product! Check it out here!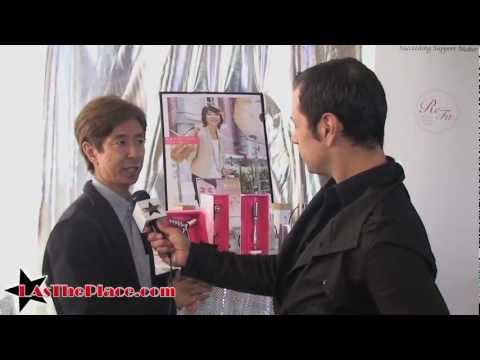 Passport Brands INC.: Brandina The Original is built on the relaxed, fun-filled, authentic lifestyle of the 1950's Italian Riviera.  Designed by Italian designer Marco Morosini, the handbags are crafted from the unique fabric originally used on the iconic sun loungers from the beach chairs of that era. www.brandinatheoriginal.us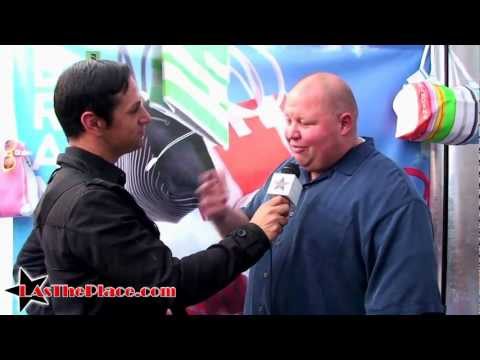 Moroccanoil®: the leader in luxury argan oil-infused styling, finishing and conditioning products for the hair, Moroccanoil gifted an elegant, exclusive embossed Vanity Case Exclusive Vanity Case filled with Moroccanoil® Treatment 50ml, Glimmer Shine Spray 50ml, Luminous Hairspray 75ml, Moroccanoil Travel Size Flat Iron, designed to give hair a natural-looking silky, lustrous shine, afrizz- and static-free finish, strengthen and condition as well as speed drying time. www.moroccanoil.com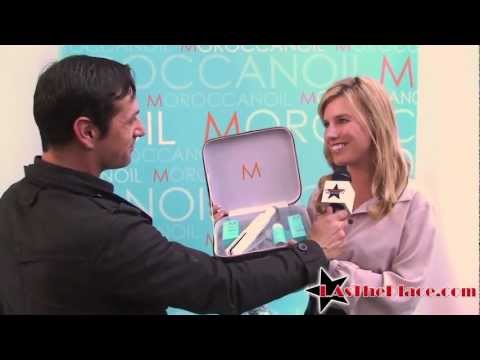 Vapore: MyPurMist MyPurMist delivers warm directed mist to provide safe and soothing sinus therapy and immediate relief of associated respiratory conditions. It is fast, effective therapy for  vocal cords and irritated throats as it delivers significant warmth and moisture directly where it is needed. www.mypurmist.com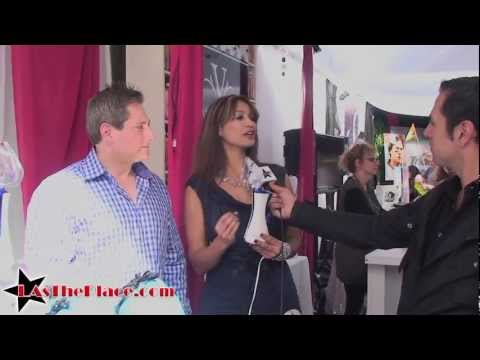 The Body Shop: Nutriganics Skin Care, Natrtilift, Maca Root For Men, Selection of Body Butters.
The Body Shop Gift Collection featuring the smoothing Nutriganics Skin Care Collection, firming Natrulift Skin Care Collection,  the energizing Maca Root For Men Skin Care Collection and a moisturizing collection of their world famous Body Butters.
www.thebodyshop-usa.com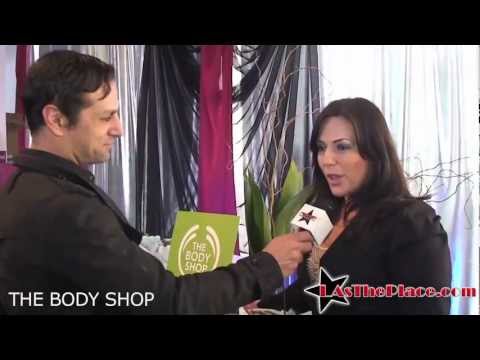 SöFFT SHOE CO.: ISOLá Footwear: Italian brand Luxe footwear for women who know exquisite doesn't have to mean extravagant.
www.isolashoes.com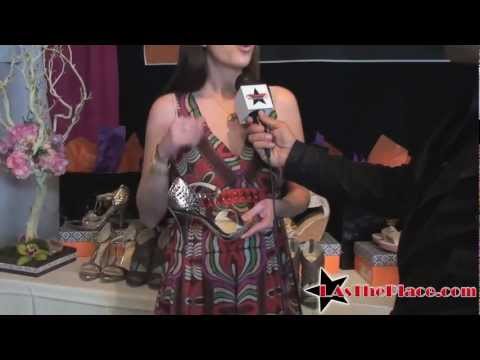 M Global Japan: Grosse Japan Costume Jewelry/Glace Jewelry. Museum quality, gorgeous jewelry using gemstones, ceramics and more; reversible styles. One hundred year old company that is exhibited at the Metropolitan Art Museum in New York.
www.grosse.jp
http://www.youtube.com/watch?v=Zoc5UYBwidU
Cold Stone Creamery: Cold Stone Yogurt Bar. A smooth and creamy soft-serve yogurt in several classic and unique flavors, offered with an array of toppings. The Cold Stone Yogurt Bar serves a craveable snack that is low in calories, no fat and has probiotic health benefits. www.coldstonecreamery.com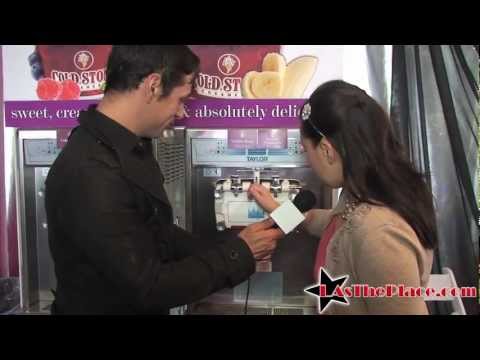 Activision Publishing, Inc.: DJ Hero® 2. Mix, scratch, sample and sing with DJ Hero 2, the only game that transforms living rooms into nightclubs letting budding beat chemists, singing sensations and all of their friends fire up two turntables and a microphone to experience their favorite music from artists such as Lady Gaga, Eminem, Rihanna and Kanye West in an all-new way.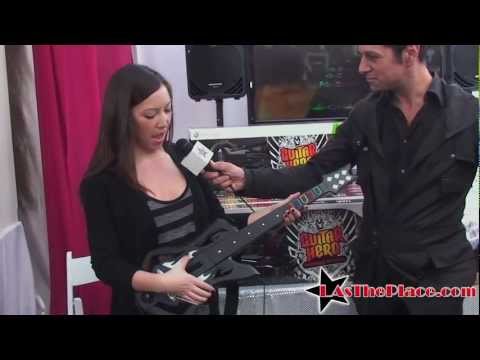 Guitar Hero® Warriors of Rock. With an impressive 90+ track set list, a totally redesigned rock-inspired guitar controller and a host of all-new gameplay features, Guitar Hero: Warriors of Rock delivers the quintessential rock music collection that focuses on guitar shredding hits from bands such as Black Sabbath, Slipknot and Megadeth and larger-than-life band anthems from Queen, Muse and KISS.
GoldenEye 007™. Designed exclusively for Wii, GoldenEye 007 allows players to channel Daniel Craig's lethal and gritty James Bond in an innovative, modern take on the legendary Bond adventure, GoldenEye. Blending fast-paced first-person shooter (FPS) action with covert gameplay, GoldenEye 007 epitomizes the modern "thinking man's shooter" by offering varied ways to complete each mission and redefines the multiplayer experience with unprecedented split-screen action featuring classic Bond characters and special game modes, as well as online play for up eight friends.
Trident Vitality: Trident Vitality Gum. Trident Vitality is a new gum offering. There are 3 feel good flavors: Vigorate, Rejuve & Awaken. Trident Vitality adds a little piece of delicious well-being to the gum chewing experience with Vitamin C, ginseng or white tea infused into each piece. www.facebook.com/tridentgum

Delta Private Jets®: Private jet travel. Delta Private Jets cordially invites GRAMMY gift lounge recipients to use a $10,000 gift to experience the personal attention, dependability and security of our award-winning private jet service. If recipients choose to use this gift towards the purchase of an Air Elite Jet Card, 200K Delta® SkyMiles® will be donated to MusiCares® Foundation on their behalf.
www. DeltaPrivateJets.com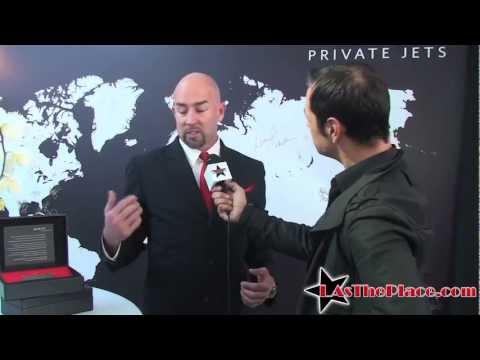 Pepsi: Diet Pepsi. Diet carbonated soft drink.
www.pepsi.com
Laptop Products by ful: The sleek, stream-lined Brooklyn was designed especially for Apple Stores. It is a "2-in-1" Macbook backpack with detachable iPad case.
Almost Famous is the perfect laptop messenger with an internal organizer and water-resistant bottom.
Tennman is a laptop backpack that features triple compartment storeability.
www.ful.com
The official GRAMMY Gift Bag included a diverse portfolio of brands ranging from unique to useful.  The gift selection will packaged inside a fūl 30" split-level wheeled Load Runner duffel and currently includes: Pureology Hydrate Shampoo and Hair Conditioner, AnthroSpa Logic preservative-free antioxidant-rich skincare, Plattoes sandals, Sulpice Chocolat, a $5,000 Live In Fitness Enterprise fitness retreat, Music Connection magazine, Velvet Stone embellished tees, Just Dance 2 and Michael Jackson: The Experience video games from Ubisoft, Bonneville Environmental Foundation, Diet Pepsi,  MoonSkins iPhone covers, Dolce Voce throat spray, Rhyme Genie's dynamic rhyming dictionary, Love from Venus wrap bracelets, Lalo Fitness personal training packages, travel packages from Hilton Hotels & Resorts, Moroccanoil gift sets, Il Volo cd, Nolasco Studios water color portraits, earthpawz pet safe cleaning products, Nozin nasal sanitizer, BugZip encasement bags, Nomiki Glynatsis Couture hair jewelry, People's Yearbook, BlacMéra couture clothing, Show Stoppers double-sided fashion tape, Paddywax eco-sensitive candles, The Green Garmento eco-friendly dry cleaning bags, Voskos Greek Yogurt, Griffin Slap for iPod nano, 6-month unlimited Executive Membership to Circuit Works, Wrap Me Silly gift cards, sugar-free low-carb Bonita's Mixes, STEAMCREAM moisturizer, Gendarme fragrances, and TwinLuxe shaving skincare for the perfect shave experience.
Wait! Don´t forget to Subscribe for Free!
Main Feed | What is RSS?
Enter your E-mail below to Subscribe

*
No spam
|
Privacy Policy
We will not sell or distribute your e-mail address to anyone else.
Written by Lanee Neil