Rafi's Choice Gift Lounge lit up Beverly Hills Oscar weekend at the Waldorf Astoria in celebration of the Academy Awards. Celebrities were abuzz and the swag, sway and scene were vibrant. VIP guests were gifted luxurious, exotic vacations, rich cultural experiences, rejuvenating spa treatments, fine jewelry and more. The lounge featured live musical performances throughout the day that included legendary Rock N' Roll Hall-of-Fame groups The Temptations (Louis Price) and the Grammy-winning group Mary Mary.
Rafael Anteby is a well-known LA Fashion and charitable jewelry designer, who produces popular exclusive gifting lounges where top celebs and VIPs flock to his events. Founder of @bullets4peace & @taosocialmedia Rafi puts on a good party! www.rafaelanteby.com
Many great brands who got an opportunity to get amazing exposure included: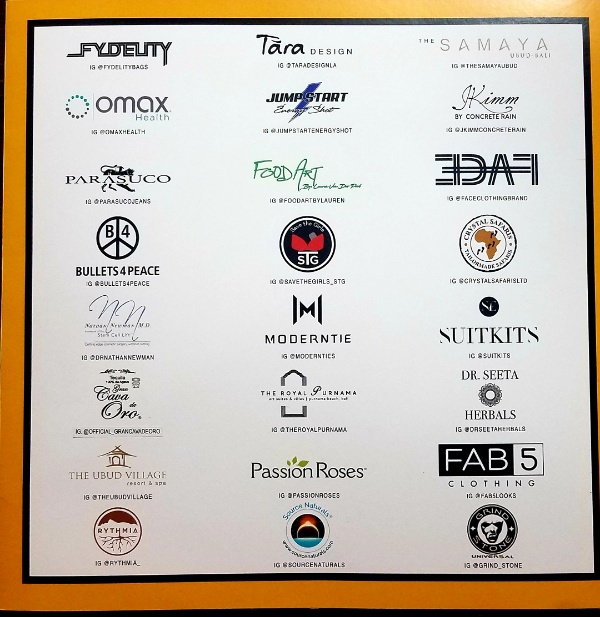 Source Naturals was founded in 1978 and has been a trusted standard in the health industry as a supplement company. They presented a huge selection of all non-gmo natural supplements and gifted a box of items that address the many uses to insure good health and combat the onslaught of toxic elements in today's environment, including Source Naturals Resveratrol 200, Theracurmin, systemic C, Wellness Formula, Melatonin, CoQ10, Vitamin D3, 100% THC-free CBD non-hemp-derived capsules, GABA Calm, and many more. Source Naturals has been one of the leaders in their field for decades. SourceNaturals.com
Dr. Nathan Newman, plastic surgeon in Beverly Hills is the innovator of the Stem Cell Lift. He offers "cutting-edge cosmetic surgery without the cutting." Dr. Newman has spent 20 years doing research and has developed this revolutionary skin treatment that uses plant stem cells derive serums. He gifted his Bioplatica Facial treatment. To read more about this innovative Stem Cell Lift go to NathanNewmanMD.com
Modern Tie: An absolutely unique idea that has taken ties to another level. This cool design allows you to simply slip a necktie over the magnetic top. It's as simple as that. And you can mix and match as they offer a wide selection of styles. I'm surprised at how many people don't know how to tie a tie these days! No need to know anymore, with Modern Tie. To check it out for yourself go to Moderntie.com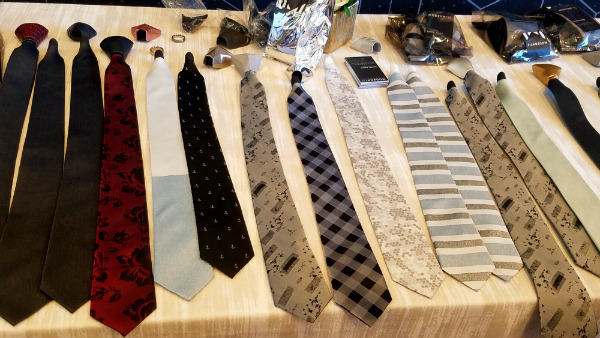 Omax gifted their Phytomax Stress Remedy to calm, relax, relieve. The endocannabinoid support with full spectrum phytocannabinoids omega-3 and l-theanine provides optimal inflammatory response and enhanced relaxation. What great things they're doing with CBD.
Bullets 4 Peace Bullets is a unique jewelry line using spent bullets to create beautiful jewelry that promotes peace and compassion. Go here to shop these gorgeous pieces for peace!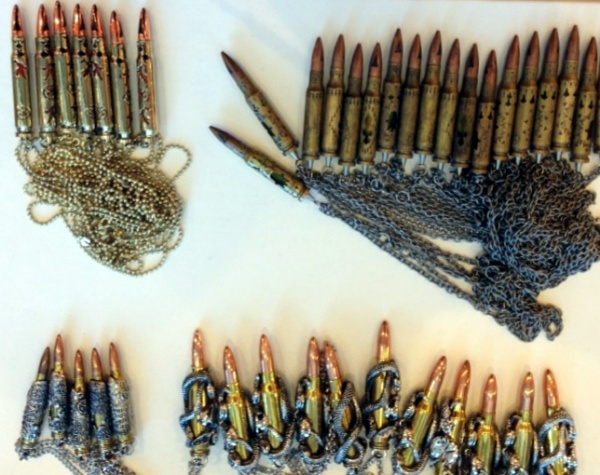 Save The Girls is about preventing breast cancer while being stylish! The owner of Save The Girls Bags, Tami Lang, shared that storing one's cellphone in bras is putting women at risk for breast cancer. So she created Save The Girls purses, to store their cellphone in a trendy crossbody or over the shoulder bag, with slots for credit cards and room for keys. It comes with a clear screen to view your phone and allows you to hit the keys to text while inside the bag! STGs donates 10% to Breast Cancer research. Insta: @savethegirls_stg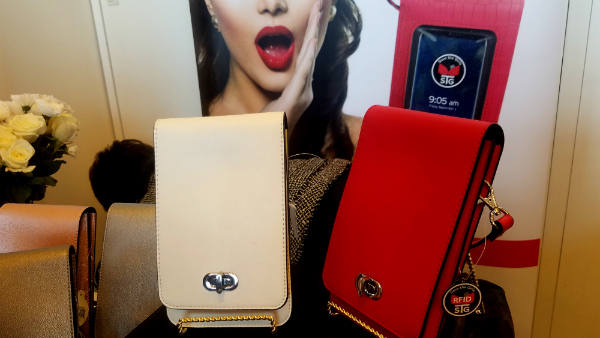 The ladies from Gloria Hincapie Body Contour & Art in Beverly Hills were onsite gifting the really unique Hincapie technique which is a 'hands-on' fat reduction, cellulite reduction, weight loss method.
With 30 years of experience in the beauty industry, the talented aesthete and therapist expert, Gloria Hincapié, has created a renowned and revolutionary technique. The Hincapié Technique manually eliminates fat concentrated in specific areas of the body where no machine, amount of exercise or diet can reach. GloriaHincapie.com
Fab5 Clothing curates the seasons best must-haves. The Collections are selected with a destination in mind, and are right for any age. Nice that they offer the latest hot looks that anyone can afford. Or if they can, they love great fashion at a great price. "Escape With Us" Get 20% off your first order. fab5clothing.com
Julie Gibbs, creator/designer presented her gemstone line, JKimm by Concrete Rain and gifted items from her Oscar Night Collection of handmade JKIMM Bracelets: JKIMM Men's Bracelet: POWER- Handmade with 12mm Faceted Black Hematite with Silver Pave KING Crown on elastic cord with silver-plated logo bead, and JKIMM VITALITY: Beaded Necklace and Bracelet Set. concreterain.com
Crystal Safaris, a Tours and Travel Company based in Uganda offering tailor made safaris to Uganda, Rwanda, Kenya, Tanzania and Zanzibar with 14 years of experience, gifted a one week Gorilla Tour: 7 Days Best of Uganda with luxury accomodations at each location, Land Cruiser, full time driver/guide. Also includes game viewing inside Queen Elizabeth park which houses a great diversity of African wildlife and tour through 2 other of Uganda's National Parks: Bwindi Forest and Kibale Forest. CrystalSafaris.com
Fydelity Bags are a fun, retro cool brand of bags and accessories in an array of metallic colors. The "Big A$$ Backpacks" were the official gifting suite bags used to collect swag for celebrities. Fun ideas for the upcoming festival season. Fydelitybags.com
Dr. Seeta Herbals gifted a 7 day ayurvedic beauty detox anti-aging elixir that provides vital nutients in the body: healthy skin, hair growth, blood cleanse, radiant complexion. DrSeeta.com/beauty
Apothekary uses rich blends of herbs and spices that are conscientiously sourced from every corner of the planet and offered to us as an aid on our journey to wellness. TheApothekary.com
Tara Design Custom Furniture & Interiors tara-design.com