GBK Production's celebrated the Academy Awards with their annual Pre-Oscar Luxury Lounge held at the Opulent St. Supery by Chanel on Rodeo Drive. This glamorous event hosted past and present Oscar winners such as Spike Lee, Peter Farrelly, & Mahershala Ali, Viola Davis and other first-time winners. Over $50,000 in products and services were given out. Over 20 Oscar Nominees Came to celebrate their nomination at GBK's exclusive 2019 Oscar Gifting Lounge in Beverly Hills.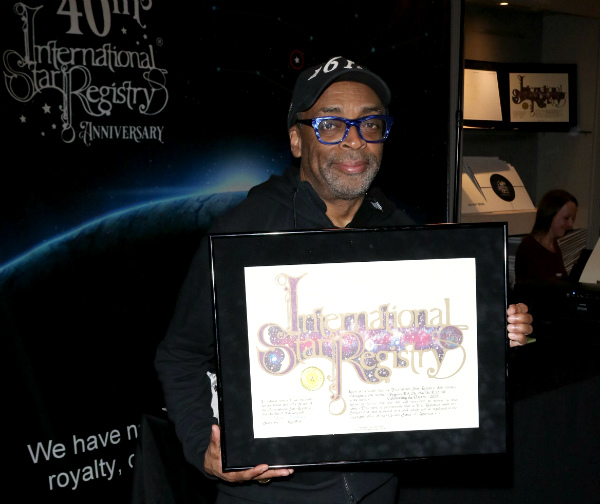 Over 20 Oscar nominees attended, included Bradley Cooper, Peter Farrelly (winner of Best Film & Screenplay) as well as several of his Green Book cast including Mahershala Ali (who won for Best Supporting Actor), Mike Hatton, Dimiter Marinov and Ninja Devoe, Spike Lee (3x Nominee for Best Picture, Director  & winner for Screenplay) and Terence Blanchard (Original Score) of BlackkKlansman, Guy Nattiv & Jamie Ray Newman who both won for Skin, Diane Warren, Jimmy Chin and Chai Vasarhelyi who both won for Free Solo, Paul Schrader (screenplay) for First Reformed, Pawel Pawilkowski (Best Director) for Cold War, Nicole Holofcener (Screenplay) for Can You Ever Forgive Me, and many more. In addition to this past Oscar winner Viola Davis, Anthony Anderson, Adina Porter, Craig Robinson, Mindy Sterling, Ser'Darius Blaine, Jackie Tohn, Jake T. Austin, Steven Bauer, Denzel Whitaker, George Newbern, Rebecca Field, Alex Landi, Michelle La and many more were in attendance.

The invited talent and press were welcomed by WEN Hair and Body Care by Celebrity Stylist Chaz Dean who was onsite to personally style, and offer tips, to each guest as well as present them with products from their haircare, body care, lip care, fragrances and candle lines.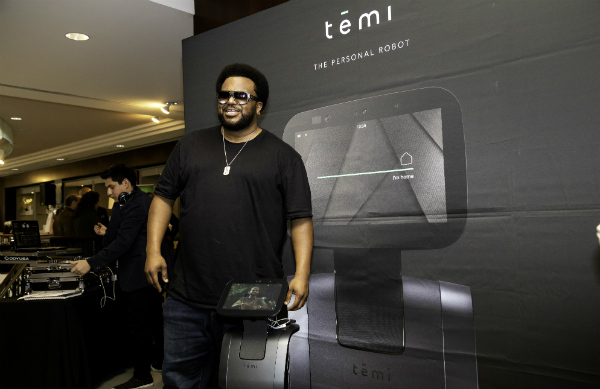 Guests were also amazed by being gifted by temi The Personal Robot which is a robotic assistant incorporating Alexa with an unparalleled indoor navigation system which enables hands-free video calls and more.
Kahuna Chair gifted their 4-D Massage Chair and their LED Anti-aging Mask they say takes 17 years off your looks.
Suzhou Tourism was gifting trips to the Kempinksi Hotel Suzhou location in a majestic area of China which offers luxurious rooms world-renowned golf course.
AZN Labs gifted anti-aging skincare with ingredients and science from Japan and Korea.
Ettitude gifted theri 100% organic bedding made from bamboo.
Aura gifted their digital smart wifi picture frame which allows you to choose different pictures to be displayed.
Wine was provided from St. Supery by Chanel including merlot and sauvignon blanc and guests received a bottle of wine.
Lucky Soul CBD products made from HEMP (that contain no THC) which includes their signature H20 Alkaline, Organic & Kosher water, gummies, oil, skincare and pet treats.
ADM – which brought in brands directly from China such as Xiao Jewelry.
PlaneAire Surface & Air Purifying gifted their Travel Mist all natural travel mist which kills 99.99% of illness causing bacteria found on planes.

Vetreska pet lifestyle products gifted various pet products including a cat nip toy, food grinder, and grass you can grow for your pet.
Silba Body and SkinCare natural skincare products gifted their skin care products.
LunchboxWax provided a $1,500 gift card for their boutique speed waxing services.
Nicole Frank TWE gifted clothing designed for comfort in a fabric that zips on to move from the office to cocktails.
CA Caviar's sustainable domestic caviar provided an array of delicious caviar and a certificiate to get more fresh caviar shipped overnight.
Drop Stop car accessories gifted car accessories such as their side door filler.

Point Reyes Farmstead Cheese Company (100% women owned) gifted a VIP Farm-to-Table Cheesmn[pole and Farm tour at Point Reyes Farmstead Cheese Company for 10 guests.

hempSMART botanical supplements derived from organically grown hemp and skincare.
Sound of Sleep LectoFan gifted their Micro sound machines, International Star Registry allowed guests to register a star in their name
Huggaroo weighted blankets gifted weighted blankets.
Fit Farm gave guests a complimentary stay at their fitness retreat located in Nashville valued at $4,000.
NADINE MERABI & BODA SKINS gifted leather jackets and jewelry, Micky Mouse Club 30 gifted a hotel stay and VIP table at "Mouseketeers and Memories ($25,000 value)
Signature by basicare beauty tools and brushes gifted some of their products
The Subtle Mind private meditation retreat stay and products gifted a meditation retreat.

Bridgewater Candle Company gifted candles that give back to children.
Palace Resorts Caribbean Living Magazine gave guests a stay at their AA Four Diamond resort in Ocho Rios and more.

GBK Productions always partners with charities for their events to help raise awareness and this time was no exception with the Reach Up, Reach Out organization, which was on-site, to educate the guests and press about their work caring for orphans and widows in developing nations with a focus in East Africa. Music for the event was provided by ADM Entertainment and Talent and Press secured by Mosaic Public Relations.
GBK Productions, is a luxury lifestyle gifting and special events company, specializing in entertainment marketing integration. Formed in 2000 by Gavin Keilly, the company's Founder and CEO, GBK consists of five divisions: GBK Celebrity Gifting, GBK Special Events, GBK Weddings, GBK Charitable Consulting, and GBK Marketing & Public Relations. Widely known in the entertainment industry for bringing that little extra something into the Luxury Lounge environment, GBK offers its clients a full range of marketing services. For more information on Gavin B. Keilly (CEO) or GBK please go to gbkproductions.com.