Red Carpet Events LA celebrated the Grammys with a chic gifting event that honored Grammy nominees and VIP guests including Dionne Warwick who was honored with a Lifetime Achievement Award.
Red Carpet Events LA has hosted some of today's most unique, fashionable and luxurious companies, products and services, are proud to present their main sponsors, Adonia Organics and New Way Horizon Travel.
Guests of Red Carpet Events LA "OPIUM MOON" won the BEST NEW AGE ALBUM for 2019!
Grammy's celebs and VIP guests were immersed in an iconic experience at the lounge designed to delight them with the LA cool laid back feeling of the hotel Glass Lounge Room and garden at the Intercontinental Hotel in Century City.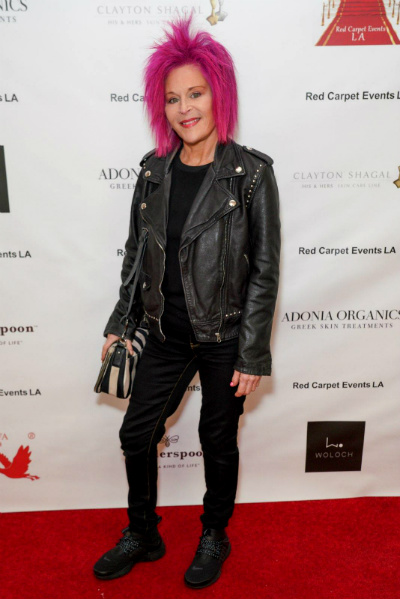 Over 30 sponsors in total, and benefited this year's Charity of choice:
African Millennium Foundation (AMF) seeks to target poverty, hunger and disease at its very root by providing African women and children with the necessary tools for achieving self-sufficiency. 1amf.org
Red Carpet Events LA sponsors who gifted Grammy's nominees, presenters, select celebrities, stylist and media an array of products and trendy gifts filled the lounge including some unique fashions and accessories.
Adonia Organics and is it complete line of organic, beauty treatments and Pure Trim healthy supplements and shakes. At the Grammy's gifting Lounge they gifted items from their Pure Trim line, Peptide 10, "face filler in a jar," expertly formulated with a blend of TEN plumping and perfecting peptides and probiotics, organic self-tanning products and Minute Relief Joint and Muscle Pain Spray homeopathic treatment from their Greek Island Labs. So many outstanding products, this is one of our favorite companies. puretrim.com
Pure Trim Healthy and Weight Loss

Minute Relief
New Way Horizon Travel is a guided tour company that provide day tours as well as multi-day tours. They gifted trips to Hawaii. NewWayHorizonTravel.com
Red Carpet Events LA featured WOLOCH, a 100% Mexican company that promotes and distributes Mexican art and design.
CHIETOWA TOKYO LLC traveled from Japan to present their carefully designed, easy-to-use lightweight bags and stationery, business card holders and more embedded with traditional Japanese beauty. Their aim is to bridge Japan and the world through their brand.
Nuwati Herbals was established over 50 years ago when Rod Jackson's Indian Grandma would send him out, at the age of 5, to gather herbs, bark, roots, flowers and leaves from which she would make medicine. Rod studied under Dr. Thomas Sachs, a Naturopathic Doctor along the way. He gifted his best seller, The Healer Tea, which is a robust blend of many healing herbs and more. Check out all their amazing healthy products here NuwatiHerbals
Active Wisdoms – Sustainable Innovation Company through art & healthy lifestyle presented their companies ARTE, Genius Juice, the world's first coconut smoothie; CAFEC: coffee- related tools; MAGO, Golden Earth:
aromatherapy body care products, therapeutic grade essential oils, chakra oils, body moisturizers and more; Gaffer & Child: a line of timeless personal care products made in small batches from organic, plant-based ingredients.
Tikkun Holistic Spa features many holistic modalities to heal and renew, from massages, to clay saunas with infrared heat, to salt rooms, and so much more. They gifted V Steam and A Steam treatments as well as a day pass. They truly are one of a kind and worth checking out. tikkunspa.com
Camouflage Cellulite Body Liner gives you a more taught and firm silhouette. It acts as a "primer for the body " to smooth cellulite, firm the stomach, hips, thighs and rear. camouflagecellulite.com Zatik Naturals certified organic skin care products
Pure MediCanna CBD creates the cleanest CBD products by using the finest industrial hemp grown in the U.S., by using sustainable organic practices. puremedicanna.com
Frill USA: Frill is a plant-based frozen dessert. A perfect alternative to ice cream/dairy. Made from whole fruits, vegetables and natural ingredients. Quite good! Frill
Good! Snacks Absolutely delicious protein bars with all plant-based ingredients. 15g of protein inside every yummy bar.
Beverly Hills Tennis Academy: Offers you endless way to learn tennis:
Tennis lessons, private lessons, semi-private, group & family lessons with highly-qualified instructors.
Little Yellow Zpot, the friendly cartoon that makes kids life happier
Luxe Fair is a online magazine, and platform that provides its readers with news, and information related to luxury lifestyle, fashion, entertainment, style, services society, and Hollywood.
Red Carpet Events PR will make you, your product or your company recognized worldwide.
3Wolves Productions: Currently develops and produces quality entertainment with "A"-list actors, directors, and other industry professionals. Want to make your first Hollywood Film?3wolvesproductions.com
As nominees and VIP guests left, they were gifted an amazing gift bag with so many goodies from the following gift bag sponsors:
BOHO By Moe Munroe: Gifted super stylish fingerless gloves.Ferrero Rocher® Ferrero Rocher Fine Hazelnut Chocolates in a heart-shaped gift box for Valentine's Day
Thorlo Experia multisport socks with sculpted padding in key areas to absorb the shearing and impact forces that one experiences when doing sports. Excellent socks.
Wedderspoon Organic Manuka Honey Drops Ginger with Echinacea –
The Manuka tree, a relative to the Tea Tree, grows abundantly throughout New Zealand. Has many healing properties.
SkinFive by Ava MD offers five best-in-class skin and body treatments, curated by celebrity dermatologist, Dr. Ava Shamban
Hometown Candle Co. hand poured, 100% soy wax candles
DR R Cosmetics facials and laser hair removal
CHEF'S CUT Real Jerky Co.
Popcorn, Indiana Great tasty non-GMO different types of popcorn
Pizza in a Bag Pepperoni Jerky

Wolosnacks are the first portable snack bar packed with special nutrition with travelers in mind. All the healthy ingredients to boost your immune system on the road.
Dashing Diva, the go-to destination for all things nails.
Relaxium Calm: The only triple action Natural Mood Support. Claim a 30 day free trial!

Wonder Drink Kombucha
H2rOse Drink
Nuun Hydration: Clean electrolytes for complete hydration
Simply Gum made with simple natural ingredients
Getunreal chocolate snacks
Ringo Ring Cleaner from Contender Brands
La Maison Clayton Shagal, excellent line of skin care
8greens: Real greens- high in vitamins and minerals, detoxes organs, oxygenates body and more…
Red Carpet Events LA would like to congratulate all of the nominees and winners.
About Red Carpet Events LA:
Red Carpet Events LA is known for producing exclusive events surrounding major celebrity awards shows, movie premieres, product launches and private entertainment industry related events.
Red Carpet Events LA will be accepting submissions for in honor of Awards Gifting Suite for February 2020. Please contact Roger Zamudio at Roger@RedCarpetEventsLA.com for more information.
Media Contact: Roger Zamudio, Red Carpet Events LA, rsvp@redcarpeteventsla.com
Invitation designed by Julieta Rojo.
Red Carpet Events LA has no affiliation with the Recording Academy, the GRAMMY Awards, or any of its official events.