CBD or cannabidiol derived from industrial hemp is one of the most wanted items in the market right now, as it is useful for a whole range of purposes that include everything from pain and anxiety relief, to treating acne. However, recent studies are showing that CBD oil can also have certain properties that could potentially stop substance abusers from relapsing back into addiction.
Is CBD Preventing Relapses?
Anyone who has either dealt with someone who had to go to rehab or has been an addict himself/herself will tell you that relapses are so common that it almost is an inevitability in most instances. However, recent studies are showing promising results where administering CBD oil can prevent relapses in cocaine and alcohol addicts.
The First Study
According to one of the very first studies which created the buzz, on administering CBD just once a day for a week to recovering cocaine and alcohol addicts, they were able to stay off their respective addictions for as long as five months, without even a single relapse. Interestingly, the actual cannabidiol left their bodies within just 72 hours, but the positive effects remained for some reason. This leads to the conclusion that CBD oil can be considered a viable solution that is arguably more effective in preventing relapses than any prescription drug in mass use right now.
More Studies Indicate the Same
Although the results from the first or any of the later studies are yet to be established beyond all doubt, there has since been other studies regarding the efficacy of CBD as an effective deterrent against addiction relapses. The pre-clinical trials are clear indications of the fact that CBD oil is indeed effective in preventing addiction relapses, which means that while it may take a while for cannabidiol to be officially prescribed, there is definitely a lot of hope there.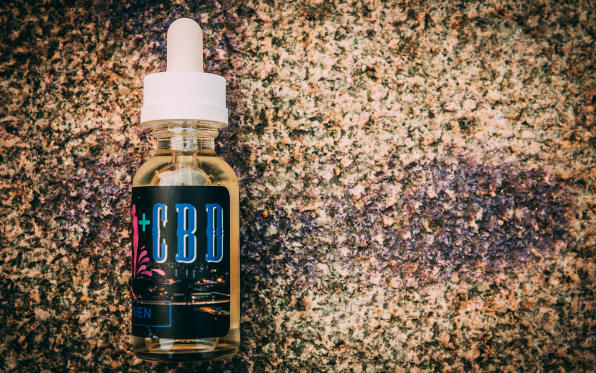 Should You Use CBD Oil to Treat Addiction
Given the findings of the preclinical trials and the fact that there is virtually no side effect to using CBD in recommended doses, you can definitely give it a try, provided it doesn't go against any medical directives from your doctors. Aside from relapse prevention, regular intake of CBD oil supplements can help with leading a better and healthier life, as it is rich in antioxidants, as well as being an excellent natural anti-inflammatory agent. Addicts and recovering addicts suffering from depression, anxiety, epilepsy, chronic pain, and various skin disorders (milia, acne, dermatitis, etc.) also stand to benefit from regular use.
How Should You Order Your CBD Products?
Due to the non-psychoactive nature of CBD, you can get it online easily and at a much lower price too, but make sure that it's an authentic, licensed, and registered provider like Sabaidee and not just a shady company with false registrations and licenses. It is of vital importance you get natural, unadulterated products in order for the CBD oil to be both effective and safe.
Can CBD Itself Be Addictive?
THC or tetrahydrocannabinol is the prime cannabinoid in marijuana that brings on the psychoactive effects for which the herb is famous. Although cannabidiol oil is extracted from a species of the cannabis plant, the industrial hemp which CBD comes from is inherently low in THC content. Aside from that, authentic CBD oil has THC content at such low levels that it is scientifically impossible to get psychoactive effects from cannabidiol. However, before you order your first batch, do go through your state's laws first. In general, if the product has less than 0.3% THC in it, it's probably going to be legal in most US states, except a few like Kansas and Wyoming, of course!