GBK Productions presented their pre Golden Globes Luxury Lounge which took place in Beverly Hills at the L'Ermatage Hotel. Celebs and select media came to socialize and get in the spirit of award season. As usual, Gavin Keilly partnered with charities that benefit from the exposure and contacts for their very worthy causes. This year the charities that were onsite spreading their message were the Stan Lee Foundation, California Live and Peace 4 Animals.
The event sponsors on-site with their brands included:
Comfitude is the most comfortable weighted comforter. The mild pressure feels like a warm hug and tends to relieve stress and make you sleep better.
Comfitude therapeutic weighted comforters & blankets have been shown to reduce daily anxiety, increase calmness so you can get some deep, quality sleep. Comfitude, which is weighted about 10% of your body weight creates Deep Touch Pressure Stimulation (DTPS) that triggers a similar central nervous system reaction as being held.
Comfitude.com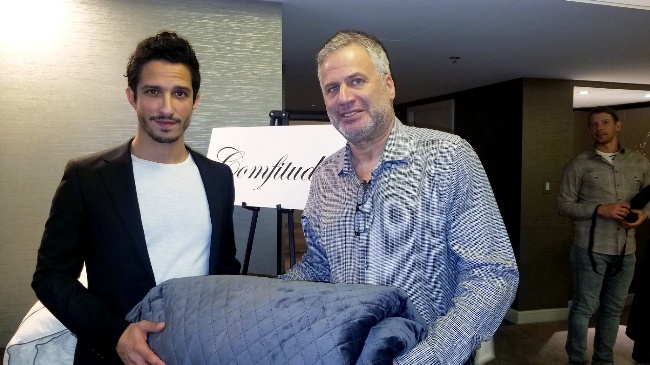 These days most of us spend many hours daily on our phones laptops and computers exposing our eyes to blue light, which has been proven harmful to our eyes. Prospek Gl is eager to help everyone improve eye Health in a digital age there glasses alleviate eye strain and protect eyes from long-term screen use. http://SpektrumGlasses.com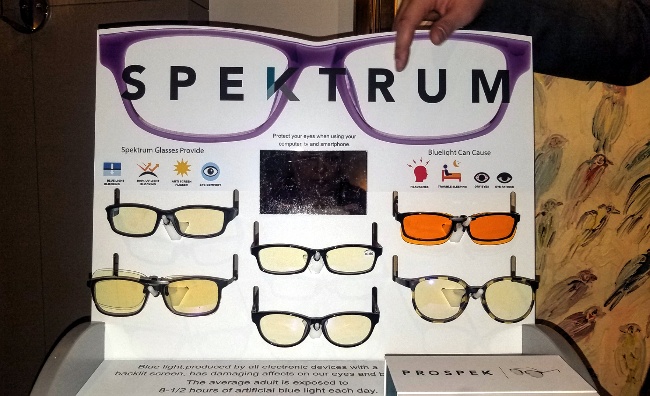 Story Electric Bikes has a hidden battery that gives you the traditional look of a bike with the modern technology of an e-bike. Cruise up to 45 miles on a single charge. For every bike sold, Story Electric Bikes donate a traditional Buffalo Bike to students in Zimbabwe. http://StoryBicycles.com
Story Electric Bikes

Story Electric Bikes at the GBK 2019 Golden Globes Gift Lounge
WEN Hair and Body Care and its creator Chaz Dean, the innovator ho revolutionized the Hair Care industry with the first-ever cleansing conditioner. He has expanded the Brand's holistic approach to over three hundred of his products, such as
http://ChazDean.com
The Artisan Group is a collection of handcrafted jewelry, accessories, spa/bath products, candles, cosmetics, clutches, pet accessories, stationery and other handmade creative gifts from artisans across the U.S. and the world. theartisangroup.org
Fit Farm is a unique weight loss, fitness and wellness 12 acre retreat in Nashville that helps you achieve your fitness goals with a data-driven health and fitness program. Fit Farm has 3 programs designed for people from all walks of life. http://Fit.Farm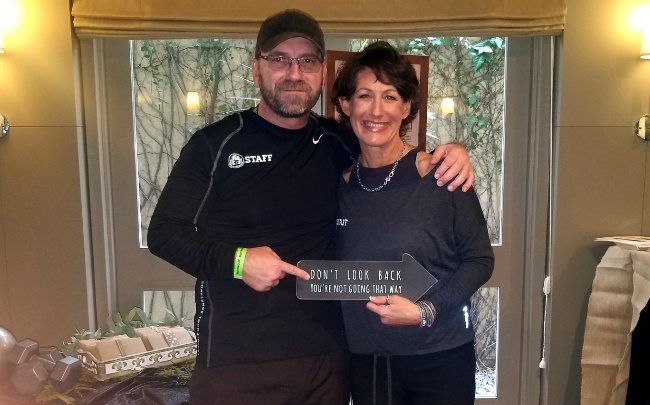 Kahuna Chair is the most high-tech comfortable incredible 4D massage chair on the market. Trying is believing! 11 programs – Renew, Kahuna Yoga-Stretching, Twist Yoga-Stretching, Active Yoga-Stretching, Kahuna SV-Chiro, Twist SV-Chiro, Rocking, Anti-stress, Deep Tissue, Sleep Aid, All-Air Modes. They also unveiled the new Kahuna LED anti-aging mask. They share that 17-minute sessions with the mask can remove 17 years of Aging. Sounds good to me! http://KahunaChair.com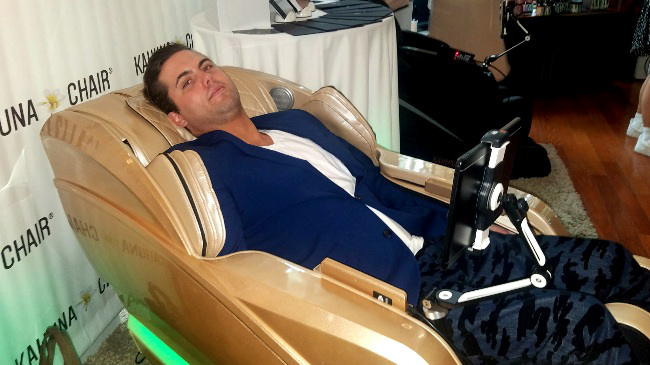 Wonder Lash Luxurious Lash extensions gifted a certificate for a full set of lashes at their Westwood location. Their individual lashes at varying lengths to give you a natural look. http://WonderLash.com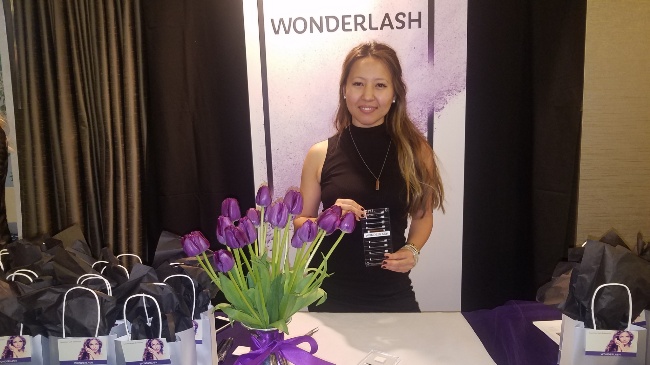 Heitz Cellars Family Winery has been in business since 1961. Their legacy of great wine making runs as deep as the roots in Napa Valley. HeitzCellars.com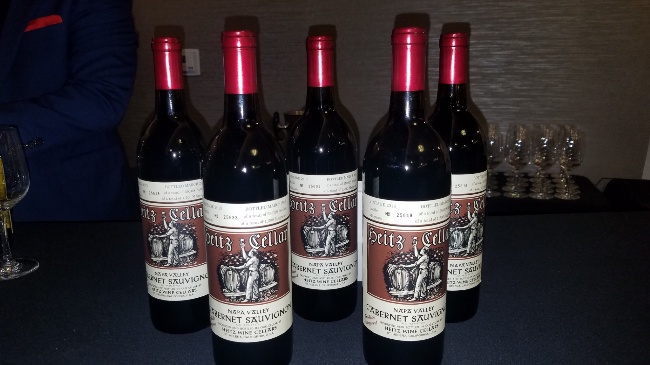 JCB Spirits introduced a range of vodka and Jen crafting and burgundy from the finest Pinot Noir and Chardonnay fermented into wine and distilled into sophisticated elegant refined spirits. They gifted a certificate for an in-home, small bite-paired JCB Spirits tasting party for 12 and a bottle of their choice of JCB spirits. JCBSpirits.com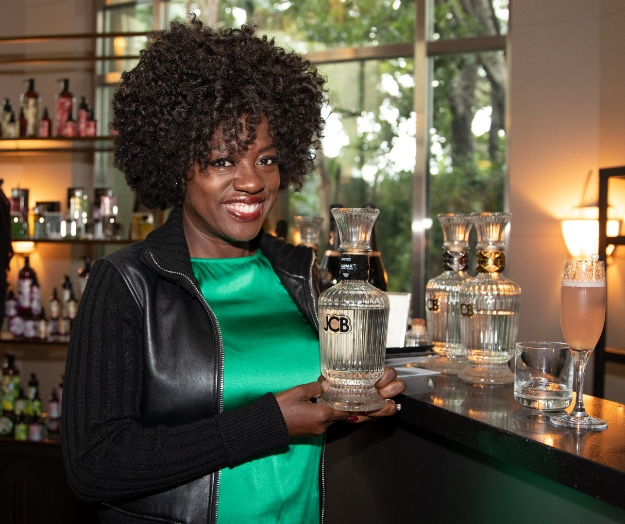 Go Donut offered their universal stands made for any tablets or smartphone. GoDonet.com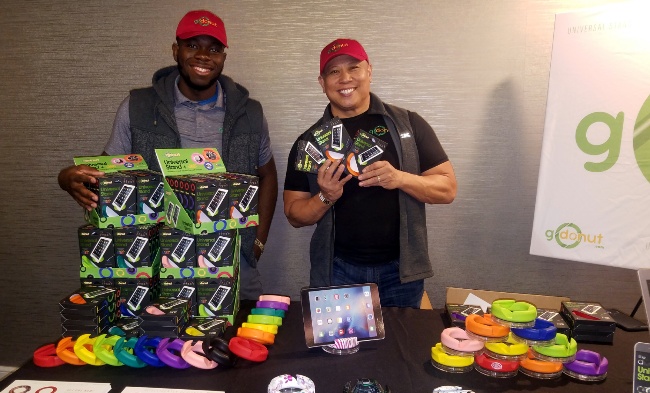 Nicole Frank TWE high fashion for women gifted fashion-forward styles in performance fabric and zip-ons that go from daytime to cocktail hour. NicoleFrankTWE.com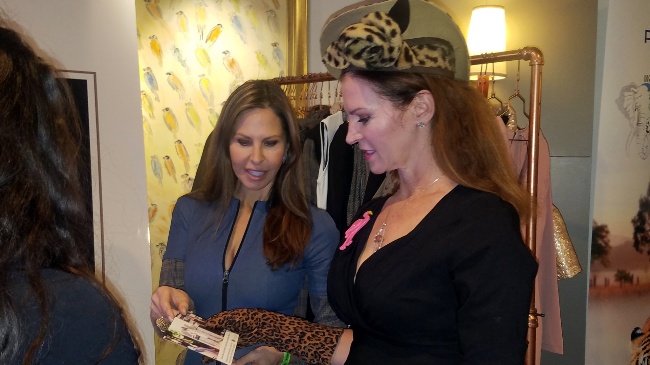 Jennifer Contini Studios presented original mixed-media art from the heart, gifted her Pop Hearts. http://JenniferContini.com
Succulent Studios is a team of succulent growers in experts that offers beginner-friendly succulent subscription boxes from its second generation Nursery in Fallbrook, California. http://SucStu.com
Yomo Studio jewelry and accessories gifted cool creative rings and pendants made with raw materials. Special Care goes into every detail providing premium products with a personal touch. http://YomoStudio.com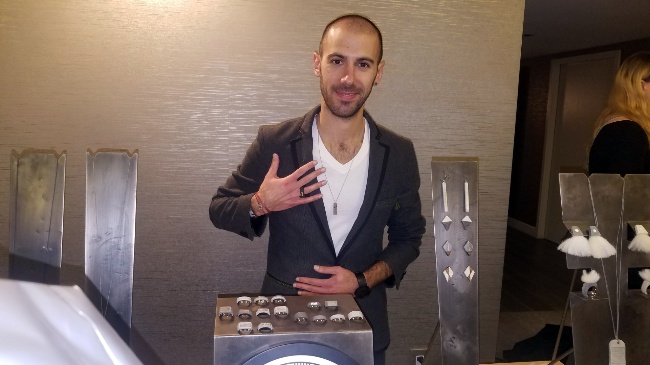 Seraph Design Clothing and accessories gifted a leather hat and crop top tee.
Snow Teeth Whitening a bootstrapped celebrity-owned brand invested Millions on research and development engineer the most advanced technology and patented formula available for teeth whitening. They're provided free dental care to over 25000 kids in 2018 and are on track to help 80,000 kids in 2019 the gifted an all-in-one at home teeth whitening system. TrySnow.com
Warthers Cutlery handcraft high-quality kitchen cutlery and wood products, a tradition since 1902. They gifted a French chef knife.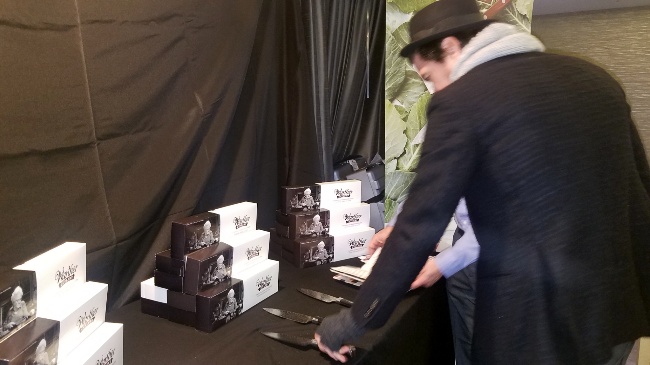 Knot Standard Luxury Menswear gifted a custom designed dinner jacket or field jacket. KnotStandard.com

Total Life Changes gifted skincare, teas, coffee and oils.
Sailrock Resort gifted trips to Turks & Caicos.
STK Steakhouse gifted dinners at their upscale restaurant in L.A.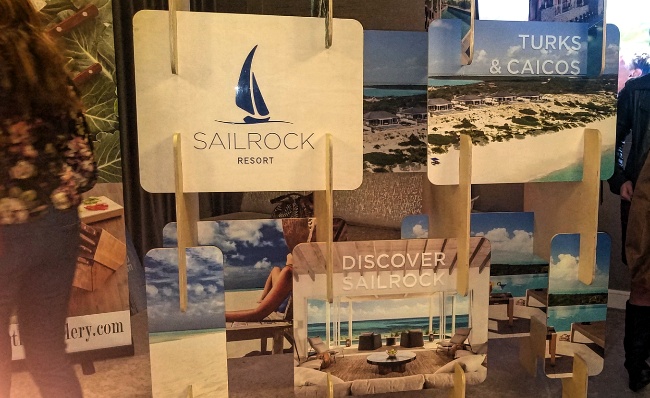 DJ Adam Gomez an acoustic singer-songwriter DJ and MC kept the groove going. @ADM_Entertainment. Floral Décor by Succulent Studios, Art Décor by Jennifer Contini Studios.
The Charities
GBK Productions always partners with different charities for their events to help raise awareness and this time was no exception with the Stan Lee Foundation and Peace 4 Animals on-site to talk to the talent and press about their organizations.
California Live, on NBC, partnered with GBK this year to gift Woolsey Firefighter Kristina Dee Kepner a Golden Globes experience for her dedication fighting the fires in California for 6 days straight. The California Live segment aired on NBC Monday January 7th.
Talent and Press for the GBK event secured by Mosaic Public Relations.
Photography by Daniel Heegar.
Celebs that Attended
Many familiar faces were in attendance such as Viola Davis, Angela Bassett, Danny Huston, Anthony Anderson, director Joe Russo and Nominee Spike Lee (Director forBlakkKlansman). There was a reunion of the breakout cast of the hit Netflix film Dumplin' with stars Danielle Macdonald, Luke Benward and Odeya Rush all stopping by. Linda Cardellini, Mike Hatton and Dimiter Marinov of the 5 time Golden Globe nominated film Green Book were there as were the stars of other nominated shows/films such as Indya Moore & Angel Curiel (Nominated seriesPose), Cole Allen, Juliet Morris & Bernard White (Nominated series Kidding), Keidrich Sellati (Nominated series The Americans), Darrell Britt-Gibson (Nominated series Barry), Matilda Szydagis (Nominated series The Marvelous Mrs. Maisel), Michael Beasley (Nominated series Escape at Dannemora), David S. Lee (Nominated film Black Panther), Coleman Domingo (Nominated film If Beale Street Could Talk) and more.
Also stopping by for the festivities were Dania Ramirez, Shameless stars Scott Michael Campbell & Shanola Hampton, Keith David, 4x NBA Champion John Salley, Sarayu Blue, London Brown, Jeremy Maguire, Felix Solis, James Maslow, Ser'Darius Blaine, Carl McDowell, Donovan Carter, Taylor Cole, Leslie Zemeckis, Michelle La, Chandler Kinney, Benjamin Hollingsworth, Arturo Del Puerto, Bobby Rodriguez, Caleb Foote and many, many more.
GBK Productions, is a luxury lifestyle gifting and special events company, specializing in entertainment marketing integration. Formed in 2000 by Gavin Keilly, the company's Founder and CEO, GBK consists of five divisions: GBK Celebrity Gifting, GBK Special Events, GBK Weddings,GBK Charitable Consulting, and GBK Marketing & Public Relations. Widely known in the entertainment industry for bringing that little extra something into the Luxury Lounge environment, GBK offers its clients a full range of marketing services. For more information on Gavin B. Keilly (CEO) or GBK please go to gbkproductions.com.