We recently stopped in to Crustacean Beverly Hills to check out their recent $10 million redesign and to preview their new Red Hour bar bites menu by Chef Helene "Mama" An (credited as the "mother of fusion" cuisine) and Chef Tony Nguyen, along with their new summer lineup of seasonal cocktails from award-winning beverage team Peter Barriga and Yanni Pediaditis.
Crustacean features modern Vietnamese fare with a European sensibility; small plates, prix fixe tasting menus to enjoy on the new seamless indoor-outdoor seating on both Santa Monica Boulevard and Bedford Drive. The new Red Hour bar bites are a  taste of Crustacean heaven. And for a limited-time-only, they are offering the "Bourdain's Bún Cha dish", a popular meal in Vietnam which he enjoyed there with Obama.
Other items on the Red Hour bar bites menu included Tuna Cigars… what a fun way to package a dish! When the lid is opened, smoke emits from inside and it has a great smoke flavor, with brick de feuille, macadamia nut, Vidalia onion, and tobiko caviar.
Chicken Meatball: Soaken Tofu, Gochujang, Sesame Tempura, Salt and Pepper Calamari: Charred Scallion, Sweet Red Chili, Thai Basil Aioli
Filet Mignon Satay: Grilled over Binchotan, House Pickles
Wild Mushrooms Wontons: Ginger and Lemongrass Coulis, An's Famous Garlic Noodles: Roasted Garlic, An's Secret Sauce
English Pea Toast: Yuzu Creme Fraiche, Meyer Lemon. Seared Tuna Crisp: Ginger and Lemongrass Coulis
The Spirits
The bar program at Crustacean,under the direction of beverage director Peter Barriga, has been completely changed. The cocktails are a reflection of pairing Asian spice and flavors that possess wellness traits but also make well-balanced cocktails, going back to Chef Helene An's yin and yang cooking philosophy…classic cocktails with exotic ingredients found nowhere else.
The Red Hour Cocktails for summer include:
Passing Time
Wheatly vodka, Montenegro Amaro, Luxardo Cherry Syrup, Peach Bitters, Lime Juice, Soda Water, and Half and Half.
9 Lives
Absolute Elyx Vodka, Aperol, Apricot Brandy (Giffard), and Fresh Lime Juice, pinch of salt.
Beverly Hills Smash
Flora de Cana Rum, Azunia Tequila, Grapefruit Brandy (Giffard), Lemon Juice, Orange Agave, Black Berries, Thai Basil, and Soda Water.
The Yuzu Fizz
Boodles Gin, Pox, Heavy Coconut Cream, Egg White, Yuku Sparkling Soda, Lime Juice, Lemon juice, and Simple Syrup.
The culinary hotspot will be home to two culinary concepts from Executive Chef Helene An and House of AN. Located upstairs from Crustacean, Da Lat Rose at Crustacean is set to open fall 2018.
Da Lat Rose at Crustacean will open in fall 2018 and is named after the beautiful city in Southern Vietnam's Central Highlands, where Helene An grew up as a child and is one of the most cherished places by the An family. Da Lat is also the home of the graceful and rare Da Lat rose. For the An Family, "Mama", Chef Helene An, is that very rose.
Award-winning restaurant from House of AN hospitality group, Crustacean Beverly Hills has been a successful part of LA's highly competitive dining scene for the past 20 years. "We've had such loyal patrons over the years, but as times passes, so do the palates of the next generation of Crustacean diners," states House of AN CEO Elizabeth An. "What we're unveiling on March 13 is the evolution of Crustacean cuisine that we hope to grow even further over the next 20 years to come." As a part of this ambitious renovation, House of AN has also signed another 20-year lease at the current Crustacean Beverly Hills address. As a result, the City of Beverly Hills officially proclaimed March 12 as "Crustacean Day" in celebration of the reopening of Crustacean and honoring its 20 years in Beverly Hills.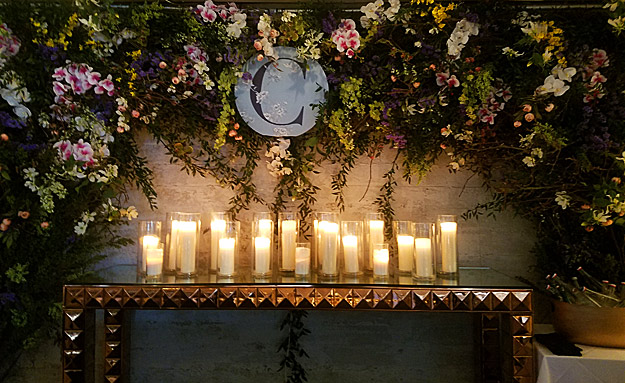 What is House of An?
House of An (www.houseofan.com) is an industry-leading group of multi-concept establishments in the restaurant and foodservice industry, run by the women of the An family, a close-knit unit of passionate chefs and food service professionals. Their portfolio includes their original location, Thanh Long in San Francisco, CA which opened in 1971, and the original Crustacean located in San Francisco, which opened in 1991. In 1997, the opening of their award-winning Crustacean Beverly Hills where Executive Chef Helene An creates her famous, award-winning Euro-Vietnamese fusion cuisine, took House of An to another culinary level. An Catering, open since 2007 and lauded as "Star Caterer to the Stars," allows fans of the restaurant to bring the secrets of the family's kitchen with them to events large and small. In December 2009, House of An expanded yet again with new concept AnQi, a gourmet bistro experience located at South Coast Plaza in Costa Mesa, CA. In June 2010, market garden café Tiato opened in Santa Monica, CA. More than 45 years ago, the An family introduced a new genre of Asian-fusion cuisine to America, as recognized by Smithsonian Museum in 2007. With an evolved concept of Crustacean Beverly Hills, House of AN is embarking on the next chapter of innovative Modern Vietnamese cuisine.
Crustacean Beverly Hills: Phone: (310) 205-8990
468 N. Bedford Drive, Beverly Hills, CA 90210
Reservations: crustaceanbh.com, exploretock.com