The beautiful Marriott Marquis San Diego Marina (www.sandiegomarquis.com) will be hosting many events for the upcoming, highly-anticipated San Diego Bay Wine & Food Festival, one of the largest wine and food festivals in the nation (coined the Coachella for your mouth!). Many of the festival's happenings will include the hotel's award-winning Chef Aron Schwartz of Marina Kitchen.
Events at the hotel include: 
San Diego Bay Wine + Food Festival @ Marriott Marquis San Diego Marina:
Culinary Icons Dinner (THURSDAY, NOV 16, 2017, 6:00 PM) Featuring Chefs of the Relais & Châteaux Gourmet restaurants and luxury hotels around the world belonging to the prestigious Relais & Châteaux are often thought of as some of the most iconic and exciting dining destinations globally. This year, we are excited to invite Chefs belonging to the Relais & Châteaux to San Diego for an unforgettable evening of culinary excellence. Each course is expertly paired with wine. Hosted by Chef Aron Schwartz of Marina Kitchen and Chef Bernard Guillas of The Marine Room.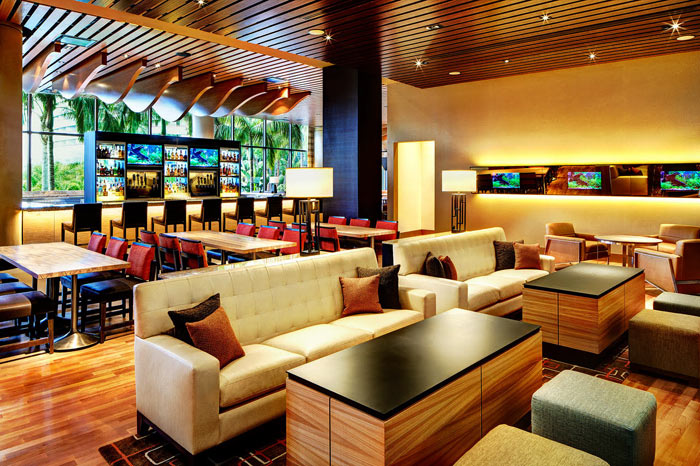 Wine and Music with Winemaker (THURSDAY, NOV 16 at 10:45 a.m.) Clark Smith leads a musically inspired seminar that explores the impact music has on the taste of wine.
Blind Taste With The Masters (FRI., NOV 17 4:00 PM) Join world-renowned Master Sommeliers and San Diego's brightest Somms as they battle it out in this Blind Tasting. Journey with each Sommelier as they take you through an exciting tasting experience of six wines as you try to establish each wine's varietal, region, and vintage utilizing classic techniques involving sight, smell, and taste. Find out what the professionals look for and how to identify different varietals and wine styles of wine by following the Master Sommelier's technique of identification. Moderator, Nick Hetzel, MS; – Sommelier Panelists Rusti Gilbert, Josh Orr and Paul Krikorian.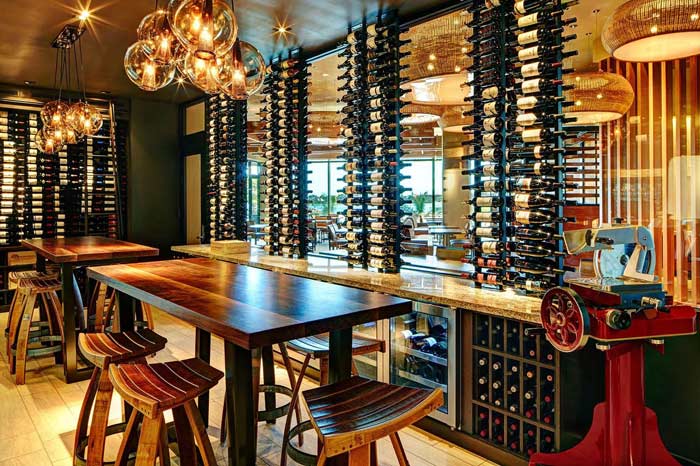 The Tasting at SommCon® (FRI., NOV 17 5:30 PM) Can't wait for the Grand Tasting? Get up close access to over 100 wineries and winemakers from around the world in this exclusive pre-Grand Tasting. While there hob nob with the superstars of the wine industry and see if you can grab a chat with one of the many Master Sommeliers and Masters of Wine in attendance.
The Vault Access (FRI., NOV 17, 5:30 PM) Indulge in the full tasting at SommCon® Experience with access to The Vault, an exclusive area of highly allocated wines curated by the Festival Producers.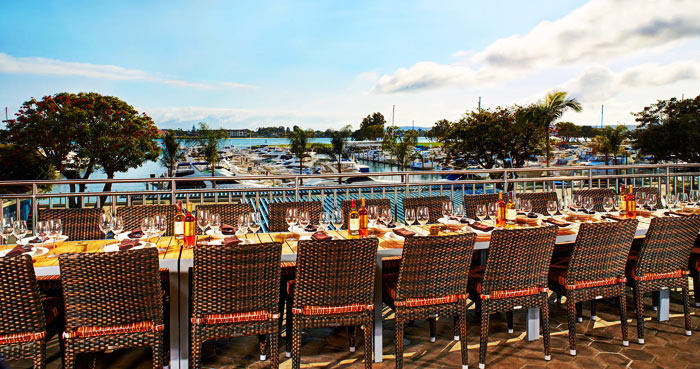 Roots Dinner Experience (FRI., NOV 17, 7:00 PM ) Chef Aron Schwartz of the famed Marina Kitchen invites you to join him and special guests Chef Suzette Gresham of two-starred Michelin Acquerello (San Francisco), and US French Master Chef, Chef Bernard Guillas of the The Marine Room, and Chef Kelly Mariani of Scribe Winery, for a nostalgic dining experience that takes you back to their beginnings. Join us for an amazing wine-paired dinner and discover the bites that first got them hooked.
The Marriott Marquis San Diego Marina Hotel is offering special rates for the festival. Go to this link on the Food & Wine Festival's website https://www.sandiegowineclassic.com/visit-sandiego.html