Erica Arana lives beauty. Former Oakland Raiderette-turned-entrepreneur, she spent many years working with pioneers of the beauty industry. She gained a lot of insight into what works, what's the most effective technology, what is the most beauty-enhancing, etc., and opened the 'Boutique'.
The Tanning Boutique is Westwood's premier beauty boutique and celebrity staple, providing pampering to the UCLA Gymnastics team, the cast of Vanderpump Rules, MADtv's Anjelah Johnson, The Bachelorette's Jojo Fletcher, and many others.
Erica Arana states: "What I wanted to do was create a beauty boutique where people can come in here and do services where you can feel and look great. We do body contouring, for like that slimming effect, spray tanning – when you're tan, you feel slimmer.
Zerona, Velashape, you were great, but Contour Light does it better
One very effective treatment The Tanning Boutique offers is the Contour Light. More effective than Zerona and Velashape, and more cost-effective. You might say it's the next generation of red light slimming therapy.
Says Erica: "It really helps to perforate and emulsify your fat cells through light therapy so it allows your body to process the fat toxins and naturally and you lose dress sizes immediately, each session is comparable to 7 high intensity cardio sessions.
By far, it delivers the most light therapy of any device on the market. It is a patent pending design and it targets all body parts in just one 25-minute session. Unlike all others who charge by zone, we include all body parts in one 25 minute session, including face and neck.
The red light produces proteins in your body, the collagen proteins. It's also anti-aging, it's good for eczema, it's good for rosacea. People do it for diabetes, it's good for pain management; it helps with muscles, it helps with wound healing; if you have cold sores it actually speeds up healing; if people have scars, it helps with the texture, the tone, the clarity of the skin.
There really is a long list of benefits from red light therapy. It helps produce energy in the body. Red light actually calms you and sooths you so if you're having a tough and stressful day, you do 15 minutes and you're just relaxed from it. And it just gives you a very vibrant look."
The array of beauty services offered in one spot, at The Tanning Boutique include:
Skinny Contour Light Wrap – non-invasive contouring where one session is the equivalent of seven 30-minute high-intensity cardio workouts
Red light therapy – perfect for skin rejuvenation, anti-aging, stimulating collagen growth, muscles
Blue light therapy – good for acne and for a quick boost of healthy energy
"Skinny Cocktail" – one skinny contour session + custom spray tan for definition
Custom spray tanning
Automated Pura Spray Tan Booth
UV tanning, including a bronzing bed
Beverly Hills Microblading
The Tanning Boutique is open 10 am – 10 pm, Monday through Friday and 10 am – 8 pm on the weekends.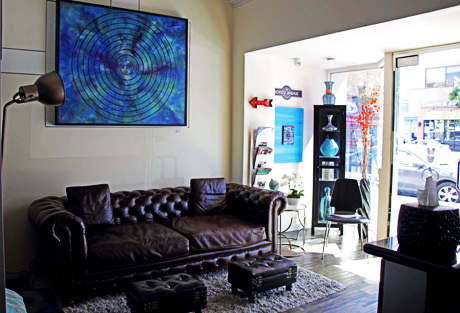 You can also visit www.ContourLight.com for more information on testimonials, case studies and the technology. Pricing is listed below
Current Pricing:
1 Session $99
10 Sessions $495 (Value $990)
30 Day Program $675 (expires after 30 days) sessions can only be done every other day (Value $1300)
Month-To-Month Maintenance Membership $295 Includes:
6 Sessions a month (Each additional session purchased only $40)
All access to Custom Spray Tanning, UV Tanning & Anti-Aging Red Light Bed Therapy *Only applied to clients who have purchased packages and wish to continue contour light*
More info on Contour Light
Contour Light is a light emitting diode (LED) system that delivers light in the 635nm wavelength. The system is comprised of large, flexible, soft pads that are very similar to a heating-pad. These pads can be placed beneath or on top of the patient. The treatment does not cause any pain or discomfort.
The Tanning Boutique – West Beverly Hills
1132 Westwood Blvd.
Los Angeles, CA 90024
310.208.6161
www.TheTanningBoutiqueLA.com
You can also visit www.ContourLight.com for more information