Le Jolie Medi Spa – A Review
Beauty and health are the twin obsessions of the modern age. This has resulted in a proliferation of medical spas that are able to offer treatments to rejuvenate and heal the entire body. However, not all spas are created equal.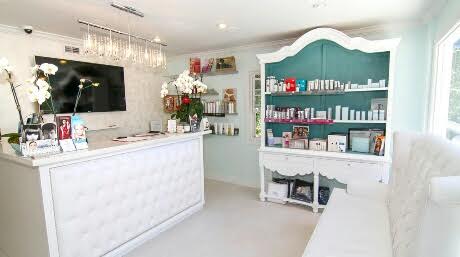 Le Jolie Medi Spa in Studio City, CA, is unique in that not only do clients have a wider array of treatments to choose from; they also have the ability to customize the treatments to meet their specific needs. Every client is different. A one size fits all approach to aesthetic procedures completely misses the point of the spa experience; the rejuvenation and healing the individual.
Founded by Dr. Parvaneh Rafaeloff,  a skilled cosmetic surgeon, Le Jolie Medi Spa incorporates high-quality ingredients and state of the art technology for an approach to spa treatments that is both natural and cutting edge. One of Southern California's most sought after cosmetic surgeons, Dr. Rafaeloff has also been active in bio-identical hormone replacement therapy; a natural means of addressing a variety of women's health issues.
Dr. Rafaeloff is joined in her practice by her daughter, Sharona Rafealoff. Together they have built Le Jolie Medi Spa into one of the premier destinations in Southern California for people who want to look and feel their best.
Refreshed, younger looking skin can have a positive impact on confidence and self-worth. Skincare is of the specialties of Le Jolie Medi Spa. Whether it's custom facials, including microdermabrasion, chemical peels, or rejuvenation treatments, everything is done under medical supervision with the unique needs of the client in mind. These treatments can help reduce wrinkles, fine lines, and even acne.
Body treatments run the gamut from acupuncture and massage to body wraps and scrubs. These services can accomplish an array of goals, such as improved circulation, pain relief, relaxation and weight loss. Le Jolie Medi Spa can recommend a customized treatment plan that will leave you feeling energized and more youthful.
Le Jolie Medi Spa can also deliver an exciting new look to match your improved sense of overall well-being. The full-service salon offers standard hair care services, including haircuts, coloring, and extensions. Eyelashes can help eyes pop, which is why healthy, vibrant lashes are so prized. You will find several options ranging from fake lashes to eye lash extensions and lifts.
The fact that Le Jolie Medi Spa is able to offer such a varied selection of traditional and innovative spa treatments in one location has contributed to its growing reputation as one of Los Angeles' leading medical spas.
Address: 13041 Ventura Blvd, Studio City, CA 91604
Phone: (818) 501-1114