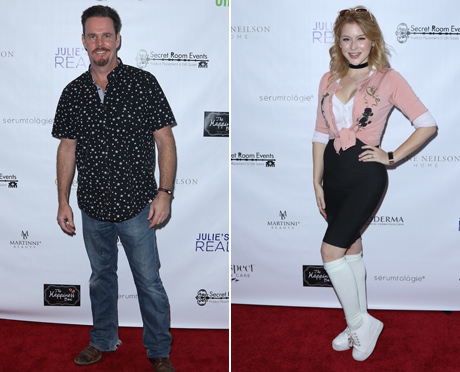 Secret Room Events produced their fabulous Style Lounge to honor of the 74th Annual Golden Globe Awards nominees and presenters at the SLS Hotel Main ballroom in Beverly Hills, Friday January 6th. Many nominees and talent, as well as VIP and select media attended.
This year's Platinum sponsor was Anne Neilson Home.  Nationally recognized artist and writer Anne Herrying Neilson is the founder of Annie Neilson Home. Nielson directs her passion and faith into her works of art, resulting in a refreshing representation of her beliefs. Neilson has also published two best-sellers Angels In Our Midst and Strokes of Compassion, both which are of high demand across the country.
Although Anne specializes in faith-oriented oil paintings; Neilson Home provides a large variety of lifestyle products such as luxury candles, note cards, journals, and prints… "One-of-a-kind beauty and quality while always giving to a higher purpose."  anneneilsonhome.com
Secret Room always makes sure that a worthy charity benefits, which celebs love participating with. This year's charity is Paw Works. Paw Works is a non-profit animal rescue organization dedicated to partnering with county and city to save and give abandoned animals a second chance at life.
For all who Donates to Paw Works Charity this year at the event or otherwise Beverly Hills Tennis Academy will give 50% off from private, semi-private, group and family tennis lessons to all ages and levels from beginners to professional with highly qualified instructors at some of the best courts Santa Monica has to offer.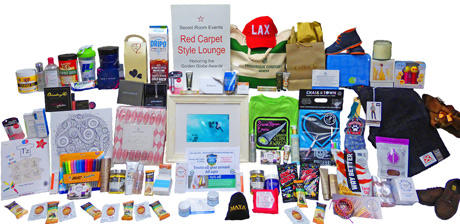 Besides the brands that attended, many great brands shared their products in a huge LL Bean Totebag, filled to the brim with these products, that celebrities were given on their way out.
The brands that come to Hollywood and shared their brands with celebrities and VIPs included:
Martinni Beauty, Inc:
Trendsetter Martinni Beauty Brands is a multifaceted company that specializes in creating revolutionary products and equipments for salons, spas, or any other cosmetically inclined business. They utilize state of the art technology and high quality material to create new innovative products that help benefit businesses in that field of expertise. They provide a variety of products: from Spa furniture to skin care products, masks, and beauty equipment. www.martinnibeauty.com
McCoy Co.,Ltd:
This Japanese skin care company is well known for their skin treatment products that make their clients look and feel young and refreshed again. Their flagship product, Non-F Monster is a 100% organic slimming beauty gel that is extremely popular throughout the celebrity community because of its stunning capabilities. Backed up with clinically-proven data, Non-F Monster sculpts the human body by melting fat and preventing further fat growth in the area, halting fat cell differentiation. Their products are in over 4000 salons throughout Japan, and now McCoy is finally expanding to America, with products their first salon in NYC. Check out our article on McCoy HERE
Dripo Cold Brew Portable Barista Iced Coffee Maker for home or travel. Dripo is a true cold-drip coffee maker that uses a unique cold drip method to brew a perfect cup of coffee that brings out the best flavors from your favorite beans. Slow-drip, cold-brew coffee is coffee like you've never tasted before, as it is more aromatic and have more delicate or nuanced flavors with a lighter body. Dripo is affordable and easy to use, at home or on the go.
FurrFighters, created by a fireman, is the best pet hair remover on the market!
Serumtologie:
Based in Beverly Hills, CA, Serumtologie specializes in the production of the innovative skin care serum C serum 22. Utilizing only the best products in the market, this vitamin c serum is the flagship product of the company. This company strives to reinvent the definition of agelessness and offers the perfect combination of luxury without breaking the bank. Serumtologie also has one other product in their line called the PURE Whipped Chiffon Moisturizer. serumtologie.com
The Happiness Box:
Established in 2015, founder Nancy Couture has experienced booming success with The Happiness Box. Essentially a jar of joy, it contains 365 different quotes, designed to be drawn once a day this Box makes the perfect gift for any occasion. Nancy has also made a new addition to the product list, The Love Crunch, which contains 100 quotes meant to be slipped into your child's lunchbox. potdebonheur.com/en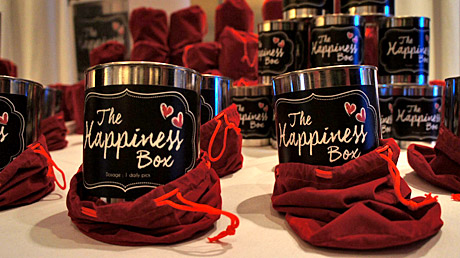 COTE Hair Care:
Started up in 1988, Cote has over twenty years of combined experience in the cosmetic and sales industry. Based in Las Vegas, Cote has spread out with offices around the world, they have worked with most well-known brands and have established a strong rapport in the industry. They cater to what works for the Hairdressers and delivered what was asked of them. This strong company revolves their success around the unity, and passion for their products. Some items on their product line include: hybrid shampoos, hybrid sea style spray, and smoothing irons. cotehair.com
Imagine Home:
Established in 2012, Imagine home was started by interior designer Staci Lantz. After a life-changing visit to South Africa, Staci founded this company to give purpose to artisan interior design. Imagine Home commissions impoverished artisans from around the globe to hand craft these items. They create a once-in-a-lifetime opportunity for those in need and caters to their clients with only the best products. Some which include: Organic Cotton Linen Sofas, Wool Fair Trade Rug, and Organic Fabric. imagine-home.com
Julie's Real:
Julie Fox, the founder of Julie's Real, is a loving wife who utilized her passion for a healthy diet, and in order to help her husband recover with healthy alternatives, established this company out of their commitment to real food. Throwing processed foods, grains, sugar, and dairy out of their diet, Julie began to create hearty treats such as Almond Butters and Grain-free granola, all with only the best ingredients for a healthy lifestyle. juliesreal.com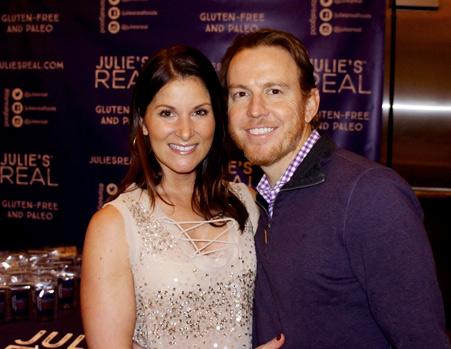 Urban Heal:
Located in Seoul, Korea, Urban Heal is a brand founded by a renowned cosmetologist who strongly emphasized the importance of personal beauty and health. Urban Heal's facial masks are specifically designed for Korean celebrities and anyone looking to pamper their skin with professional grade products at an affordable price. Some of their masks include rejuvenating masks, moisturizing masks, skin tightening/revitalizing masks, and radiant skin masks. site-931917-584-9506.strikingly.com
Bioderma:
Since the 1970s, BIODERMA has been utilizing biological sciences in the name of dermatology to formulate products inspired by the chemical compositions of the skin to create revolutionary products that are unrivaled in their community. BIODERMA strives to improve the tolerance of different skin types and conditions. That is why they are taking a more scientific approach to establish their superiority in the quality and effectiveness of their products, which include:  Sensibio H2O, Sensibio Milk, Sensibio Tolerance+, and Sensibio AR ust to name a few. www.bioderma.us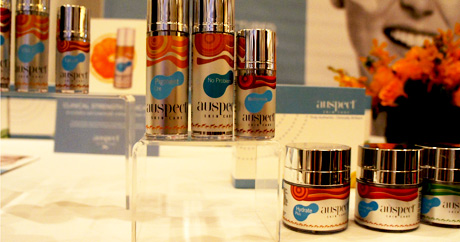 Aspect Skin International:
Trish Winchester, the company founder, has taken an Australian perspective on skincare by taking a natural approach to skincare with ingredients specifically chosen for their therapeutic effect on the skin. With over 18 years of combined experience in the industry, Aspect Skincare International created Aspect Products to cater to the demand of a product that can withstand the extreme climate of Australia. Aspect Skin International has been the leading skincare line used in their country for almost a decade now. Some of their products include: Facial Cleansers, eye lifts, and exfoliating serums. aspectskin.com
Barlean's:
Founded in 1989, Barlean's is a family owned business that promotes a healthy lifestyle through a large variety of organic dietary supplements. Committed to quality and innovation, Barlean's only uses GMO-free products,sustainable and pure fish oils, and North American Flaxseeds to always insure the best experience and maximise customer satisfaction through the impeccable quality of their products. Some of their products include flax oils, fish oils, super seeds, and Omega-7. www.barleans.com
Click here to see all the brands that were in the LL Bean Takeaway Swag Bag!
About Secret Room Events:
Secret Room Events produces exclusive gift lounges and gift bags surrounding major awards shows. Secret Room Events also produces product launch events and offers celebrity product placement opportunities. Secret Room Events is not affiliated with the Hollywood Foreign Press Association . HFPA does not endorse or have any sponsorship involved in Secret Room Events.