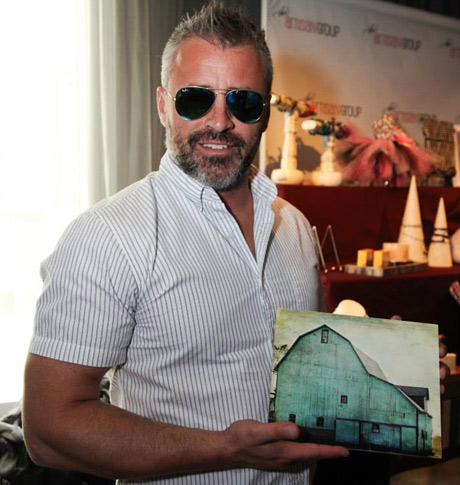 Bravo to those stand-out companies that are instrumental for other companies and brands to be able emerge, grow and thrive. One business we're excited to highlight is The Artisan Group®, founded by Valerie Propst Guerrero. Her passion and her quest was to enable small business members to expand their reach of their handcrafted products into the hands of celebrities and press members.
Normally, to do this would cost a tremendous amount of capital. But Valerie utilizes the avenue of gifting lounges to connect with celebrities, celebrity stylists and VIP media. Not only do artisans get their product into the hand of celebrities and other influencers, and get featured in top magazines and online media, there is another great opportunity borne out of this.  The artisan pieces are subsequently worn by actresses and actors on prime time TV shows, the ultimate exposure for a jewelry designer. So far, Valerie and The Artisan Group® has gotten her artisans in 25 prime time TV shows. That is monumental!
This has successfully helped promote and launch many independent artisans into the spotlight. Most recently, celebrities were delighted as always to receive the Artisan Group®'s signature black swag bag, filled to the brim with a diverse selection of top-of-the-line handcrafted swag, from participating members at GBK's 2014 Primetime Emmys Gift Lounge, honoring the Primetime Emmys Nominees & Presenters.
The Artisan Group®'s gift bag this year was valued at over $900.00. It contained handcrafted earrings, bracelets, necklaces, hair accessories, designer stationery, fine art photography prints, pet accessories, bath and spa products, skincare products, a sewn coffee cozy, crocheted cotton washcloths, hand-stamped silverware and a variety of nail polishes.
The creative and brilliant work of the following artisans was gifted at the recent Emmys Gift Lounge:
Christine Lorenzo is the owner/designer at SariBlue®. Christine gifted a selection of bracelets from her Leather Collection to celebrities and VIPs. The bracelets on display with The Artisan Group were a huge hit, especially with the guys, who can sometimes feel a little left out when it comes to gift lounges. Sari Blue is an earthy, bohemian, wear-it-everyday jewelry collection centered on the power & theory of The Evil Eye. Beautiful, simply designed jewelry to add peace, positivity and a bit of fun to your style. There's nothing evil about it! Go here for more info and to see more gorgeous men's and women's styles! www.sariblue.com
Artisan/jewelry designer, Karla Wheeler gifted her gorgeous copper cuff: 314 digits of Pi Handmade Copper Bracelet at the Emmy Suite. This is a truly fantastic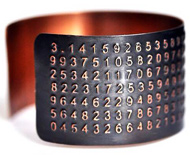 piece from her collection from her company, Karla Wheeler Designs. The copper cuffs have just the right amount of detail to catch the eye. The etched bracelets are unique designs, chic and cool. "Everyone should have one piece of jewelry that is special to them, whether it is a Pi cuff, a large custom binary code etched bracelet, a statement ring for special occasions, or a necklace that is worn every day."
Her artistry included Handmade Resin, Gemstone, and Etched Artisan Jewelry. She also features silver cuff bracelets, etched earrings, resin bangle bracelets & necklaces, resin rings and earrings, even etched sterling silver tie bars, and much more! Go to her website to see more: www.etsy.com/shop/KarlaWheelerDesign?ref=l2-shop-info-names.com
Christi Meshell of House of Matriarch:  Out of Seattle's Eastside, House of Matriarch creates perfumes and flavors for niche market segments and independent private labels. Their award-winning perfumes are created with timeless methods and noble materials. House of Matriarch perfumes luxury fragrances Blackbird & Coco Blanc were prominently displayed at the Emmy event and all 100+ celebrities were gifted with mini's of both perfumes in their VIP gift bags. Celebrities loved them. Go here to see more: www.facebook.com/HouseofMatriarch
Emma Mann of Soap Cauldron – Aromatherapy · Soap Cauldron, the home of Three Sisters Apothecary and Soapy Tails, a line of products for our furry friends, includes natural herbal bar soaps and skin care made locally to pamper and nurture the body. Soap Cauldron is a small natural artisan soap company located in Sonoma County. Their mission is to bring natural herbal care back as a primary choice for anyone who wants a more natural approach to their daily wellness. All Natural Handcrafted Soap and skin care with nurturing botanicals and pure essential oils.
Owner, Emma Mann uses ​plant oils, pure essential oils, and natural botanicals. For over 10 years they have been making natural herbal soaps and remedies that are healthy, gentle, and nurturing in small batches out of pure and natural ingredients. The result is a ​great ​line of products​. To see more, go here: www.facebook.com/SoapCauldron
The fine artisan jewelry of Jennifer Racette – Alison Julien Collection gifted a cool and funky Sterling Silver Unisex Pendant Limited Edition. MADE IN USA. She offers gorgeous gems, pearls & sterling silver rings, pendants & slides, chains & necklaces, earrings, bracelets & cuffs, pearls, men's & unisex jewelry, custom services. Says Jennifer: "I love working with precious metals and creating unique designs to show off beautiful gemstones (all of which I hand-select and test to ensure authenticity). The thought of people in many parts of the world wearing and enjoying things I have made with my own hands is very fulfilling." To see more of her beautiful pieces, go here: www.alisonjuliencollection.com
Andrea Wagner of Andrea Designs gifted her crafted Cotton Crocheted Washcloths. Andrea Wagner is an artisan that loves to play with fiber to create unique knitted and crocheted scarves, shawls, headband, fingerless gloves, accessories and more. She uses different types of yarns, such as Peruvian alpaca, Cashmere, French angora, French and Italian acrylic, wool, and in summer cotton.  She incorporate sequins, buttons, beads, silk flowers to these creations, to give them that special one-of- a kind element. She also features scarves scarves and shawls that are fun, and add that special pizzazz to any outfit.
Marie Chang has a background in architecture, interior design and printing. Her dream of becoming a stationary designer has come true with Marie Chang Designs. For the Emmy Lounge, she gifted her Designer Stationery Set. Marie Chang Designs offers charming stationery printed on high-quality, letterpress cotton paper, and offer designs for weddings, parties, and social stationery to compliment your event. Their primary focus is on the customer experience and they will work one-on-one with you to achieve the custom stationery you are looking for. To see more, go to www.mariechangdesigns.com
Stay tuned as we will continue highlighting the gifted, creative artisans featured by The Artisan Group®, in our 4 part series!
Click here to see the artisan Jewelry Designers that attened the GBK Primetime Emmys here:https://lastheplace.com/2014/11/27/jewelry-designers-from-the-artisan-group-shine-in-emmy-spotlight/
Click here to see great Bath and Body Brands in the Emmy Gift Bag…https://lastheplace.com/2014/12/06/the-artisan-groups-bath-and-beauty-items-in-emmy-giftbag/">Beauty and Body…
The Artisan Group® (http://www.theartisangroup.org) delights celebrities, VIPs and members of the press year round at Hollywood Award show gifting suites. `
Those individuals wishing to view all the products gifted to celebrities attending the event can review The Artisan Group®'s Event Gift Guide on issuu.
To learn more about The Artisan Group®'s support of the handcrafted movement, its membership and its charitable contributions, read TAGazine VOL. 2.
Visit TheArtisanGroup.org at theartisangroup.org www.theartisangroup.org
Follow The Artisan Group® on Facebook, Instagram and Twitter (@theartisangroup)
And subscribe to The Artisan Group® blog. www.theartisangroup.org/blog
____________________________________________________________________________________________________________