While a day at the spa is supposed to ease your tensions, searching for the right one can be just as anxiety ridden as that stress you're trying to escape from. i Medspa opened the doors on a new facility in April of 2009 at Plaza El Segundo and offers the ultimate in care without adding the stress that occurs at cold, cookie-cutter facilities. With a brand new, state-of-the-art spa, i Medspa at Plaza El Segundo offers a luxurious destination for physician supervised non-surgical cosmetic enhancement, anti-aging treatments and advanced skin care without forsaking the warmth and compassion of a spa setting.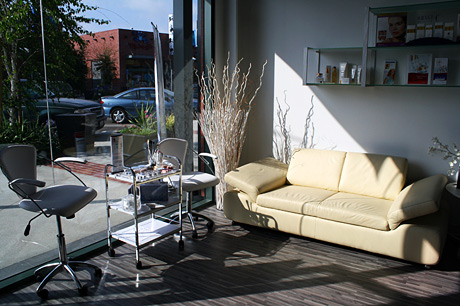 Rediscover i
In promoting a holistic approach to patient care, i Medspa at Plaza El Segundo offers the Rediscover i program. Rediscover i rejects the artificial and mechanical approach to patient care, instead designing comprehensive treatment plans dedicated to self-help, improvement and personal enrichment. Accepting only the best in FDA approved beauty treatments for its clientele, i Medspa's services target a patient's well being rather than their bank account, offering an affordable way to treat themselves and continue to look their very best. From fotofacial procedures to laser hair removal, i Medspa also offers Botox, Restylane, microdermabrasion, medical grade facials, peels and physician-formulated skin care products.
A Personalized Approach
i Medspa's respect for the individual may begin with the Rediscover i program but it certainly doesn't end there. Staff at i Medspa at Plaza El Segundo are driven by the mission to revitalize patient care through fostering individual driven treatment plans. "i Medspa was created to address the unique and individual needs of its clients. We understand that every customer has a unique individual 'skinprint' so our diverse team of knowledgeable professionals personalize solutions for all skin types. We have some of the best treatment protocols developed in the United States and also from Europe, Asia and Africa," said Lara Thompson, Executive Spa Director for i Medspa at Plaza El Segundo. "Whether you seek youthful, glowing skin or a smoother, more contoured body, our highly trained medical staff work with you to achieve results you are satisfied with".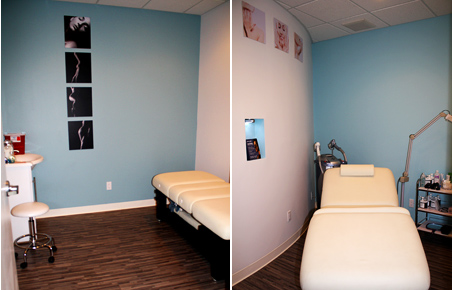 Forging New Ground
After opening the literal doors to the facility, it only made sense for i Medspa to open the figurative door to an exciting new treatment. i Medspa at Plaza El Segundo offers Mesoderm, a new FDA approved non-surgical treatment that lifts the face while it contours the body. Mesoderm Therapy contours the face, hands, double chins, love handles, belly, and thighs while also aiding in the reduction of cellulite. Mesoderm is a fast, safe and effective skin therapy that offers immediate and long lasting results through a process called Mesoporation.
Mesoporation
Mesoporation drives pharmaceutical products such as collagen into the skin through temporarily enlarged pores that are created with an electrical current. With Mesoporation, there are no cold, sharp needles and the pain that accompanies them. Instead, patients are treated with a process that combines lasers and Velashape. The result is total skin rejuvenation.
Wait! Don´t forget to Subscribe for Free!
Main Feed | What is RSS?
Enter your E-mail below to Subscribe

*
No spam
|
Privacy Policy
We will not sell or distribute your e-mail address to anyone else.
Written by Lanee Neil