Sin City has reinvented itself more times than Madonna, and by all indications, it won't be settling down anytime soon. We're talking about Las Vegas, of course – and who doesn't these days? Listen in and you'll find that the chatter centers on Wynn Las Vegas, Steve Wynn's latest venture. Combining the worldliness of the Bellagio with a sense of sophistication rarely seen in this town, Wynn Las Vegas sets a new standard for the strip. Its quiet elegance stands as proof that a building – or its developer – doesn't have to shout to be heard.
Few entrepreneurs would have the vision and conviction to erect this sleek, iconic tower amid the bustling Las Vegas strip, but Steve Wynn is far from your average businessman. In a town dedicated to escapist fantasies, Wynn has planted (lucrative) roots for nearly 40 years, even raising a family in this notoriously adult-oriented atmosphere. Wynn has not only endured and succeeded, he's also spearheaded Las Vegas's shift from a seedy desert burg to a premier tourist destination. The establishments in his dossier are a roll call of legendary casinos and hotels, past and present: the Frontier, the Golden Nugget, the Mirage, and Treasure Island, to name just four.
If the pirate-themed spectacle of Treasure Island symbolized the city's attempt in the early '90s at family-friendly entertainment, Wynn set out to purse a new demographic with the introduction of the Bellagio in 1998: those seeking high culture in a hamlet not known for its snob appeal. To draw their numbers, Wynn installed a fine-art gallery, initially culled from works in his own museum-quality private collection. Despite early skepticism, the concept proved so successful that the gallery relocated to a larger space less than a year after it opened, and it now attracts priceless contributions and exhibits from all over the world. In a textbook example of imitation as the sincerest form of flattery, the Venetian hotel established an exhibition space for the Guggenheim Museum–three years after the Bellagio's lead.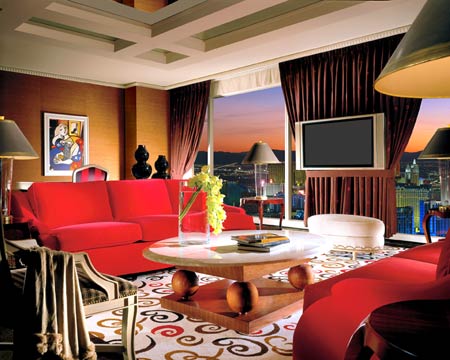 Expanding on the Bellagio's winning formula, Wynn Las Vegas houses Wynn Collection of Fine Art, with more pieces from its namesake's personal holdings. The rotating lineup of this small but impressive display may include any number of works by the grand masters, such as Rembrandt, Picasso, Vermeer, and Matisse. It holds it own against the Louvre and the Metropolitan Museum of Art, and no where else will you find such a legendary selection of works in a single room.
In a stark departure from the local norm, Wynn Las Vegas carries no theme besides the promise of its founder's name – that is, luxury, innovation, and modernity. Whereas the Bellagio takes cues from the village of the same name on Italy's Lake Como, Wynn Las Vegas instead presents a classically mature hotel, without distracting stunts and pyrotechnics.
That's not to say that Wynn Las Vegas concedes any points to its competition. The casino covers 111,000 square feet, and lady luck awaits, whether you prefer table games, slots, sports, or the current hottest spectator sport, poker. If you'd rather part with your money more traditionally, Wynn Las Vegas houses world-class boutiques by Chanel, Dior, Louis Vuitton, Jean-Paul Gaultier, and Oscar de la Renta, among others. The crown jewel in the retail experience is the on-premises Ferrari Maserati dealership, the only factory-authorized outlet in Nevada. Whether you're buying or admiring, the showroom is open to all.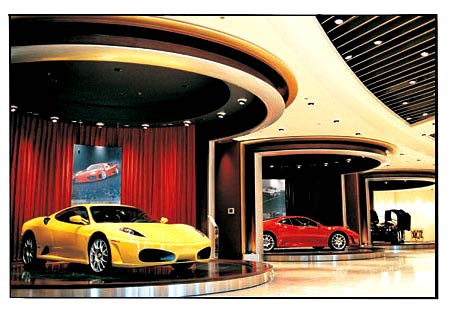 Though inexpensive buffets and shrimp cocktail put the casinos on the map, but today, you're more likely to feast on sushi, foie gras, and caviar during your Vegas getaway. Wynn Las Vegas's stable of star chefs, including world-renowned chef Daniel Boulud, as well as award-winning chefs Alessandro Stratta, David Walzog and Paul Bartolotta, has anticipated the clientele's diverse and demanding appetites, using the freshest seasonal ingredients available–even going so far as flying them in daily. Whether your tastes run to French, American, Asian, or Italian cuisine, Wynn Las Vegas's fine-dining options will leave your taste buds buzzing.

Though Vegas's Elvis impersonators and drive-through chapels will never disappear (who would want them to?), Wynn Las Vegas welcomes couples desiring a more traditional passage to their new life together. Indoors and out, the hotel offers three venues that can accommodate as many as 120 guests, and personal wedding consultants are available to arrange every detail of the blessed union, including photography and video services, as well as floral design. On the big day, the wedding parties can partake of the Wynn Las Vegas salon for up-dos, make-up application, men's shaves, and other treatments. But don't think that you have to be a blushing bride or handsome groom to enjoy the salon and spa. Hotel guests can retreat to the spa for a personalized massage or facial, while the salon's services are available to non-resort guests as well.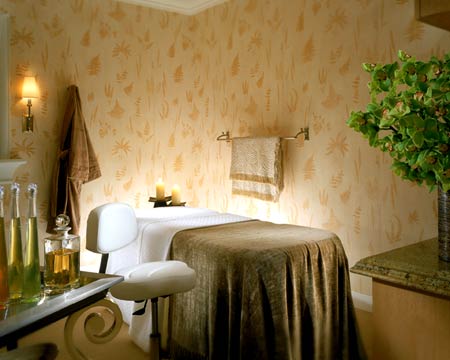 Steve Wynn has always managed to stay one step ahead of his rivals, and his latest breakthrough is the championship-level 18-hole golf course right in the hotel's backyard, for exclusive use by Wynn Las Vegas guests. A collaboration between Steve Wynn and Tom Fazio, the par 70 course stretches more than 7,000 yards in length and is built to USGA standards. As a reward for playing this lush and challenging course, you'll be saluted by a 37-foot waterfall at the 18th hole.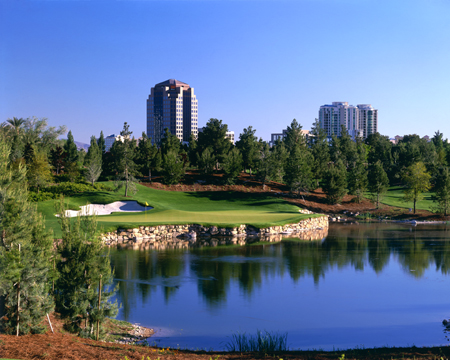 Wynn by name and winner by nature, Steve Wynn has time and time again recast the rules in this perennial boomtown. With the Wynn Las Vegas, he's once more created a hotel/resort/casino that the others will clamor to imitate – if never equal – in the years to come.
Read about the rare TV interview with Steve Wynn on Nightline here…