The Bon Vivant's Lifestyle, Cuisine, Travel, and Luxury Column
There is always so much to do in Tinsel Town when you're The Tastemakers, so thank you for carving a bit of time out of your busy schedules to view our first of many upcoming segments and to follow our journey, as our goal is to bring you coverage of exciting events, fashion, cuisine, luxury celebrity and more.
2019 Started with a bang as the Bon Vivants have been non stop with the new year, only just taking a short break now to come up for air and get ready February events including the Oscars.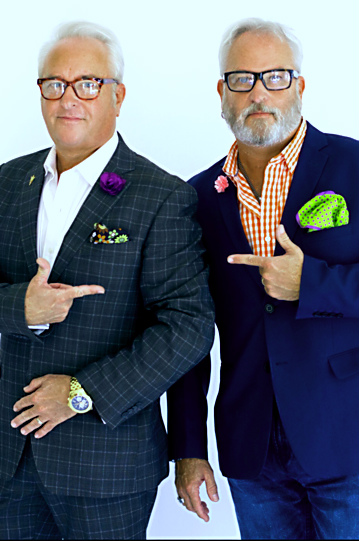 As January started off for us with a limited invitation from Rolls Royce (only 35 invites were given out ) to test drive the new Cullinan SUV from 35 million dollars mega mansion in Newport Beach.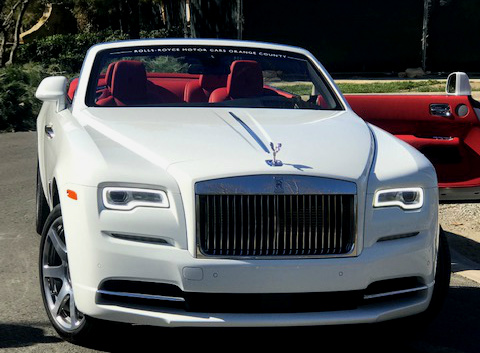 Not sure what we found more impressive — the high priced house that hosted the event or the 325K (starting price) Rolls Royce SUV. It felt like we were riding on air. Why one would need such a high class, high end, pricey SUV to run around town doing errands, bringing the kids to soccer practice or your weekly grocery shopping is beyond us however if your planning on getting a premium high end SUV this is, without a doubt, the one to get… if you can fit it into your budget.
Days later, we made the VIP guest list for this years LA Art Show, from classic and modern to pop and contemporary art, as this was the art show to attend. If you only go to one art show a year, this is the one to try to get to. Our red carpet opening night event was to raise money for St. Jude Children's Hospital, a great event for a great cause.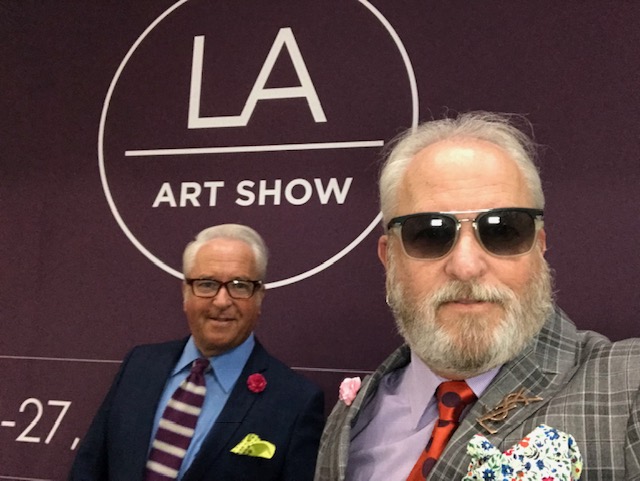 Diversity in art is the most impactful when it includes or transcends all borders as LA continues to, as as a world-class destination for art and art lovers, as this evening showed and proved exactly that judging by the wonderful turn out. I'm glad we came, not only with a hunger for the wonderful show that we were about to enjoy, but a hunger for an eclectic menu for the evening from Rao's in Hollywood, El Coyote, to Greta to Pinks Hot Dogs! Top off that and compliment the meal with Vodka tonics and champagne, compliments of the Chase private VIP lounge and you have an exciting evening ahead.
Ending a wonderful evening we had the pleasure of meeting former Mrs. Sylvester Stallone, Brigitte Nielsen herself at the Patron lounge while listening to one of the evenings hosts speaking, that being Kate Beckinsale. Brigitte could not have been nicer or more gracious, or look any more glamorous and beautiful than she did, and being the mother of a one year-old you certainly could not tell, so bravo to you Brigitte.
Thank you to the LA Art show, and if you did not have the opportunity to attend this year, make sure you put it on your list of things to do next year.
Next on tap was Santa Anita for their annual Wine Festival along with viewing the Running of the Pegasus World Cup Invitational from Gulfstream Park in Hallandale, Florida as Santa Anita was showing the race live. What a compliment to watch the richest thoroughbred horse race in the world with wine on a beautiful 78 degree day from, in our opinion, the best race track in the country.
The Santa Anita Wine Festival continues to impress us year after year as the variety continues to increase and wineries and participants continues to grow as there were over 30 wineries involved in this years showcase from Nine Hats Wine, to Cupcake to Chandon Champagne which is always found to be our favorite beverage of choice. Food trucks were on hand as well as olive oil and bread samplings to butter cookie tastings to make for a wonderful afternoon, in which an episode of Million Dollar Listing was being filmed for an upcoming episode!
February and March look to be a busy month for the Harris twins and we look forward to sharing more and more of our stories and journeys with you, and do try to listen to us as The Tastemakers on Thursdays at 11am PST on www.latalkradio.com
Fashion is what you buy! Style is what you do with it!
As we intend to close out each of our stories with a bit of fashion today we will talk about the in popular trend of mens slippers, and were not talking about your fathers warm and cozy night slippers or house slippers, we're talking about slippers with a hint of splash that you are not only restricted to wearing around the house while lounging, we're talking about slippers that you can where outta the bed straight to the red carpet if you choose! This weeks choice to chat about will be Matthew Cookson's for high quality slippers hand made in England, from Oxford shoes, smoking jackets, men's loafers to high-end premium slippers that you can mix up with a tuxedo to a pair of jeans to your house robe. Check out www.matthewcookson.com
Till next time keep your feet above the ground and enjoy life.
Cheers!