Christie Brinkley Beauty Secrets
What's Christie Brinkley's secret to looking her best over her decades-spanning career as a supermodel, actress, and entrepreneur? Well, it's not a secret anymore, as she and Merz have announced a partnership to share her tips on how to look youthful, no matter what your age. For starters, Christie reveals she treats the line between her brows with Xeomin® (incobotulinumtoxinA) and uses Ultherapy®, a non-surgical skin tightening and lifting treatment, on her neck and chest area.
Of course, beauty goes further than skin deep, and at 63 years old, Christie has a clear idea of what she likes and what works best for her from the outside in: "I am vigilant about choosing products and treatments that help me to look as vibrant as I feel. When it comes to my body, I don't compromise. Eating organic, exercising, practicing yoga, and being active – it's all part of staying healthy. I chose Xeomin® (incobotulinumtoxinA) because it is highly purified, FDA-approved, and clinically proven to temporarily smooth the lines between the brows," stated Ms. Brinkley.
Christie emphasizes that surgery isn't a requirement: "There are so many great non-invasive ways to give you the 'perk' that can help you look as good as you feel inside. That is why I am excited to work with Merz to help raise awareness that there are treatment options like Xeomin® (incobotulinumtoxinA) and Ultherapy® available to adults of every age when they feel like they can use a little extra zing."
Xeomin® (incobotulinumtoxinA) and Ultherapy® may not sound familiar to you, but it's only a matter of time before the success stories roll in. Recently approved by the FDA, Xeomin® (incobotulinumtoxinA) is a member of the botulinum toxin type A family and can be used to temporarily counteract moderate to severe glabellar lines (aka frown lines between the eyebrows) in adults.
Ultherapy® is more unique: It's the first and only treatment cleared by the FDA to boost the eyebrow, neck, and chin, as well as smooth the lines and wrinkles on the chest, all non-invasively. Imagine that: A more youthful appearance, without requiring the introduction of instruments to the body. (Translation: No surgery!)  
A noted New York City-based dermatologist, Dr. Patricia Wexler is familiar with patients interested in aesthetic medical options to help them look their best, and she commends the partnership: "I appreciate that Christie is sharing her experiences with Xeomin® (incobotulinumtoxinA) and Ultherapy®, letting people know that in-office treatments do not have to be intimidating and can help the world see them as they see themselves."
Christie and Dr. Wexler's clients aren't alone. In a recent study, 83 percent of respondents noted that they've undergone treatments similar to Xeomin® (incobotulinumtoxinA) and Ultherapy® to improve their looks, particularly to turn back time. Among those who've opted for injectable solutions, one out of three patients say a particular milestone – a birthday, a friend's testimony, or a glance in the mirror – motivated them to seek out a specialist.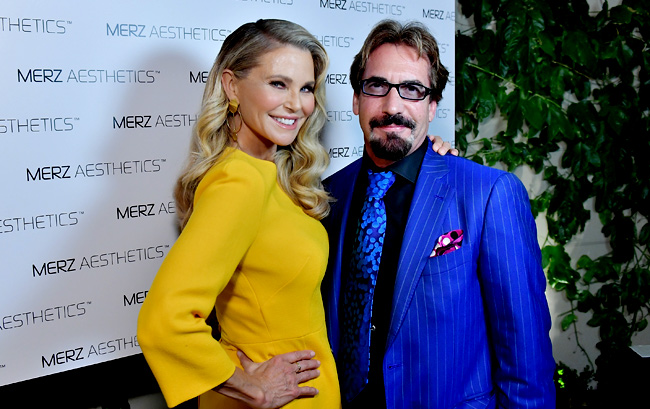 Christie has no problem admitting that there's no shortcut to staying and looking youthful, and as part of the partnership, she will offer tips on her overall beauty plan, including pointers for luminous skin, lustrous hair, a healthy body, and a pure diet.
Bob Rhatigan, CEO of Merz North America, has no doubt that Christie's advice will continue to hit home with women all over the world. "Christie is as iconic today as she was in her 20s," he says. "She is the perfect partner to help us educate consumers about Xeomin® (incobotulinumtoxinA) and Ultherapy® because she shares our vision that adults of all ages should feel confident in how they present themselves to the world."
(Please note: In regard to combination use, Xeomin® (incobotulinumtoxinA) and Ultherapy® have not been studied or approved.)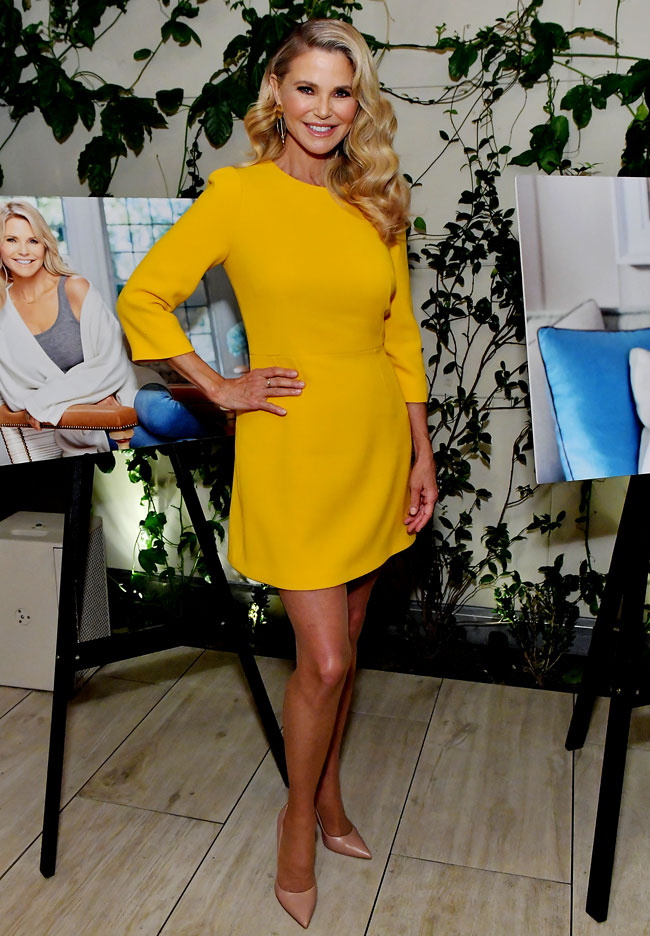 Photos by Stefanie Keenan/Getty Images for Merz Aesthetics