DoubleTree by Hilton LAX
Twenty Four Seven Hotels takes hospitality to the next level with a new DoubleTree by Hilton for the LAX-El Segundo area. The 216-room, seven-story property will fill an important role as the only full-service hotel in El Segundo, aka LA's "Second City," which also happens to be the home of Southern California's aerospace industry, as well as a gateway to Silicon Beach and Hollywood.
Both business and leisure travelers will appreciate the hotel's unique amenities, such as complimentary Uber services to and from LAX. At the same time, guests can expect Doubletree's customary consideration and of course the warm chocolate chip cookies served to you on check-in.
In the suites, you'll find separate sitting areas with sleeper sofas in the living room. On the technology front, guests can expect tech updates such as Whistle, a text messaging system for hotel guests.
Inside, the well-designed rooms will feature Sweet Dream Beds decked in opulent linens, 37-inch flat screen televisions, modern wall art, vintage-inspired mirrors, and work desks for road warriors and everyday planners alike.
The new DoubleTree by Hilton LAX-El Segundo will undergo a major upgrade and ongoing improvements, including a brand-new pool deck, set to be completed in early 2018.
On a more traditional note, the hotel has an outdoor, heated junior Olympic-sized pool and a fitness facility with new Precor units for all the active travelers. You'll also find a Connectivity Center for your tech needs.
Of course, a full-service hotel needs a restaurant, and to that end, the DoubleTree by Hilton LAX-El Segundo is currently seeking a new executive chef to execute a farm-to-table concept, as it plans to revise the restaurant and catering options. In the meantime, the hotel offers a 24-hour snack shop.
"It's a solid benchmark for us to enter the Los Angeles market and become a part of a popular, corporate-driven community like El Segundo," said David Wani, President and Chief Executive Officer of Twenty Four Seven Hotels. "Bringing the first DoubleTree property into our portfolio is also an exciting development in our relationship with Hilton and with UHG, as they accelerate their footprint with this quality brand."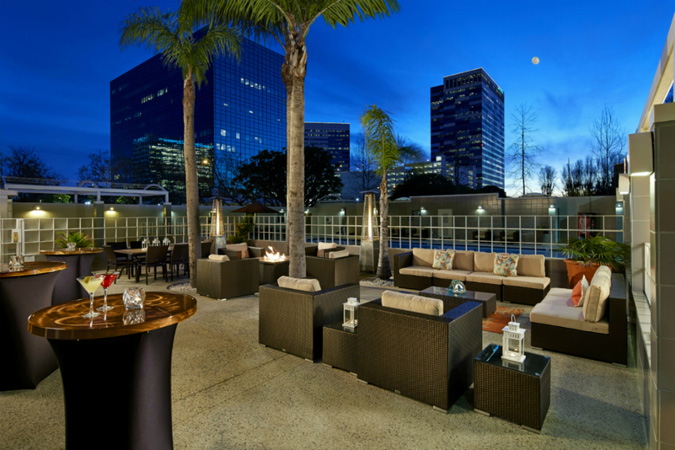 Twenty Four Seven Hotels has in total four new projects scheduled for 2017 among its 19 active hotel projects through the Western United States and six contracted hotels currently under construction, of which LA-area visitors and guests can get the first look in El Segundo.
Make reservations directly: (310) 322-0999
________________________________________________________________________
_________________________________________________________________________