Flying into LAX? Southern California's renowned culinary diversity starts upon arrival, with the Unity LA restaurant, market, and bar, new at Hyatt Regency Los Angeles International Airport.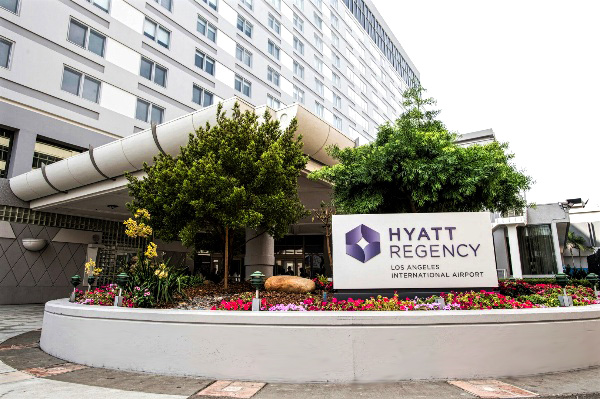 Whether you're a traveler or a local exploring new restaurants, whatever your appetite or your yearning, Unity LA Restaurant will surely have the dish you desire and the cuisine you crave.
If you've spent time in Los Angeles, you know that the city's diversity is one of its greatest attractions, and even with your dining choices. You could start your day with a Latino breakfast, then move on to an Asian lunch, and finish up with a dinner made with the best of California cuisine.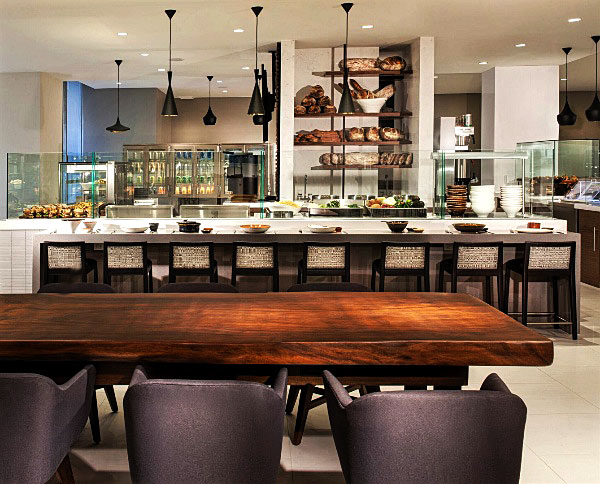 Unity LA combines all these possibilities in one concept, offered in three options to suit your schedule and your needs.
First, there's the seated, full-service Unity LA restaurant that serves breakfast and dinner, in an inviting, comfortable and relaxing atmosphere. Here you will find personal, friendly, professional service.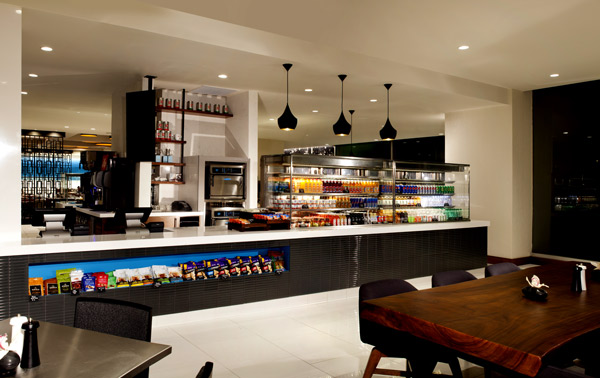 The breakfast menu includes the likes of heuvos con chorizo, made with heirloom beans, Spanish rice, and a local corn tortilla; tres leches French toast, accented with vanilla custard, sweetened whipped cream, and Cajeta sauce; and the churro waffle, topped with cinnamon dust and Mexican chocolate sauce.
To finish off your day, dinner options include pork-belly ramen with wood ear mushroom and a soft-boiled egg; chicken mole accompanied by a sweet potato hash; and the Southern California standby of fish tacos, featuring seared rock fish adorned with cabbage, radish, salsa verde, and cilantro. Dessert fusions are available as well. Guests are encouraged to share the dishes to get a sample of all the flavors that run through Los Angeles.
At the Unity LA bar, guests are also urged to come in with a communal attitude and dabble in the dishes. The bar is open for breakfast, lunch, and dinner, and you'll find a more casual atmosphere where mingling is welcome. The bar's queso fundido with chorizo mixed and house-made tortilla chips is the perfect starter course before you make your way to the posole with hominy and Kurobuta pork or a Thai-style cold noodle salad with Bloomsdale spinach, Shiitake mushrooms, carrots, cucumber, basil, and a soy ginger dressing. You'll also find American classics such as burgers, sandwiches, and flatbread.
In addition, Unity LA bar serves seasonal handcrafted cocktails, has an incredible selection of wines, and popular craft beers, all with an emphasis on local ingredients, distillers, vintners, and brewers.
Rounding out the trio, the Unity LA market offers a café-style setup, open 24 hours each day for whenever guests land or leave. Diners can choose from several stations, including Illy Café, for upscale ensembles when you want to grab and go; another counter serving freshly prepare salads and sandwiches; and one more for soups and noodle dishes, including ramen or lentil chili.
Like the rest of the Unity LA stops, the market draws from regional products and fresh local ingredients. Visitors can partake of the breakfast menu or an all-day dining menu.
Hyatt Regency Los Angeles International Airport
Read our article on the Hyatt Regency Los Angeles International Airport HERE