The Thief Oslo Hotel and Spa Hotel Review
In one of the hippest neighborhoods of Oslo, Norway — surrounded by acclaimed restaurants, cafes, shopping and art — The Thief boutique luxury Hotel and Spa hides like a rare pearl next to the sparking Oslo fjord. The 5-star hotel in Tjuvholmen, by the lively and entertaining Aker Brygge area, keeps a stylishly low profile, beckoning those who want an experience of art, luxury, pampering and dining.
Stealing you away from the real world, the The Thief Oslo is both exhilarating and tranquil. Each of its rooms and suites are a haven of comfort and luxury, without feeling stuffy. The open air rooftop bar's view of Oslo takes your breath away as you watch gorgeous sunsets color the landscape around you. Breakfast is so exceptional that you might want to eat there forever (there is nothing quite like homemade jam). Beds are so soft and inviting there is really no reason to get up. That is your reality at The Thief.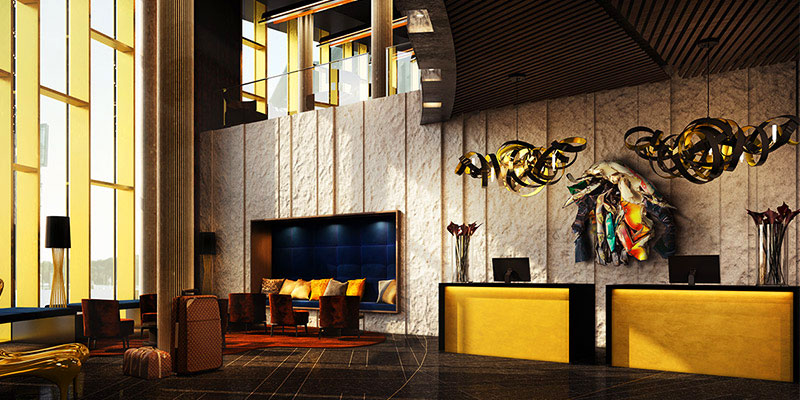 A Spa Experience
The Thief Spa has gathered bits and pieces from spa cultures all over the world and brought them back to Oslo, mixing in some Nordic flair. Facials and modern body treatments entwine with Turkish and Moroccan ancient treatments. The journey from hotel to spa in itself feels special, and is designed to keep you relaxed and in your zone.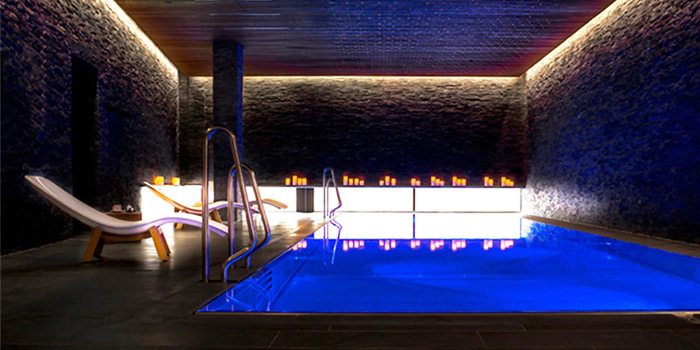 You can watch the sun glittering on the water, and see the stunning architecture of surrounding buildings as you descend in the glass elevator where you arrive through a tunnel of sorts directly into the Thief Spa. An elegant indoor pool meets sauna. Five treatment rooms meet the beauty lounge. Pursue your own endorphin bliss in the well-equipped gym. There is no escaping the good feelings here.
It's all About the Food
From Fru K, the restaurant that links classic Norwegian ingredients with innovative new tastes, to the Foodbar with its Scandinavian twist on a global experience, there is no shortage of cooking skills at The Thief's dining experiences. The Thief Foodbar has style in both decor and taste. You can dine on oysters or burgers; fine wines or sodas. Or a different style every day, depending on your mood. And then there's that breakfast…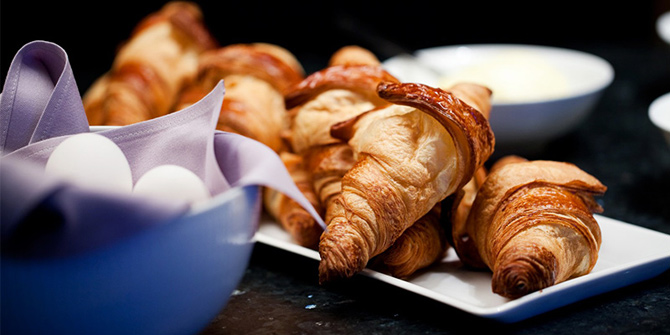 A Room is Not Always Just a Room
Walking into one of The Thief's deluxe rooms or suites is a magical experience. The lights slowly turn on as you move throughout your room as though your very being is what lights them up. Decorated with hand-picked art by the hotel's art curator, each room feels intimate yet spacious. You can stand at the floor to ceiling window and gaze at the view, relax in an armchair, work at the work station, watch the 42 inch TV, sip coffee made in your own Nespresso machine, relax in the rainforest shower, snuggle in the warm robes, listen to music on the sound system, surf the web with free wifi, or enjoy the snacks and tea left with the turndown service.
Everything you need to escape reality is here — plus a little more. Room service and concierge 24/7, and extras on request like PlayStations to indulge your inner geek. The Thief offers a touch of humor, too. In the closet you will find additional pillows, with a playful note that reads, "Dear guest. You already have 9 pillows on your bed. If you are feeling extravagant, here's another."
Because that is how thieves steal your heart — they charm you.
There's Business, Too
The Thief's best kept secret is its dedication to businesses. Among art-filled walls that house luxurious rooms, eateries, two bars and the spa, The Thief also has five boardrooms of varying sizes for meetings and seminars, with furniture and decor by top Norwegian and international designers. They can host up to 150 guests while retaining a personal and classy atmosphere.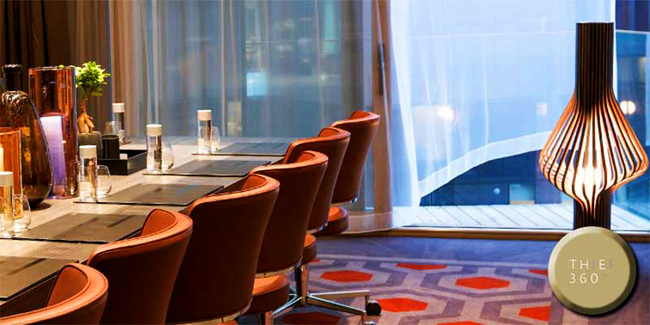 The Thief boutique hotel in Oslo, for business or vacation. A relaxing trip for one; romantic experience for couples; a fun excursion for families. Close to everything, yet a world away. Top service, too.
At any price, The Thief experience is a steal.
The Thief Hotel and Spa Oslo
Landgangen 1
0252 Oslo, Norway
Tel: 011 (47) 24 00 40 99