In these hectic and stressful times, it's important to not neglect your peace of mind and well-being. Take time to counteract the pressures of the world. Burke Williams Day Spa is a sanctuary the offers everything you need to soothe and renew yourself and now has incorporated an innovative new menu of body treatments into their spa offerings. The ageless practice of Ayurvedic medicine is now available at all spa locations.
The ancient yet ageless practice of Ayurvedic medicine has been in existence for over 5,000 years. In Ayurveda, health is defined as the dynamic state of balance between mind, body and environment. Burke Williams three new Ayurvedic body treatments will offer the ultimate in relaxation and restoration.
These time-honored Ayurvedic body treatments are healing on many levels. They use traditional herbal blends and warm aromatheraputic essential oils, that will calm the mind, balance the three doshas and create a profound sense of bliss and contentment.
SHIRODHARA "Head-flow" – Profound – Flowing – Clarity
This deeply soothing traditional Ayurvedic treatment calms the central nervous system and integrates the mind and body to achieve a heightened state of awareness, relaxation and contentment. The treatment begins with selecting the herbal massage oil specific to the mind-body constitution, or dosha. Guests will be expertly massaged with the warm herbal oil ending with the Shirodhara, a constant and gentle stream of oil poured over the third eye to create a profound state of happiness and mental clarity.
ANANDA "Bliss" – Rhythmic – Hydrating – Vitality
Traditional Ayurvedic practice focuses on the 5 energy channels of the head, feet and hands. Ayurvedic herbs are applied to the five points followed by a nourishing, rhythmic flowing massage with heated theraputic oils. Special emphasis is placed on the Marma points, the vital energy points that move electromagnetic energy through the body. Finally the traditional Ayurvedic Balancing Bowl is used on the feet to balance the doshas and remove excess heat or energy from the body.
BALANCING BOWL ENHANCEMENT "Balance" – Realign – Uplifting – Peace
Made from three of earth's metals, the Balancing Bowl contains specific properties to balance vital subtle energies within the body. Addressing the needs of the three doshas, silver balances Pitta, copper balances Kapha and brass balances Vata.  Performed with any of our massage treatments, this Ayurvedic enhancement will leave the guest relaxed with a profound sense of contentment.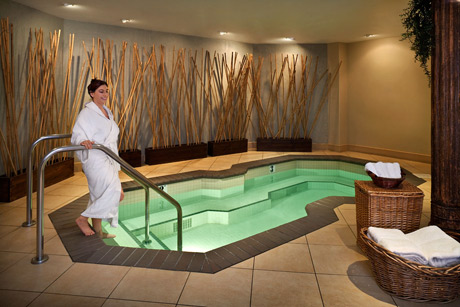 For more information on Burke Williams Day Spas locations, services and products please visit burkewilliamsspa.com
More About Burke Williams
Burke Williams created the original urban day spa in 1984, elevating the spa experience to a new art form. Drawing inspiration from world-class European day spas, they combine the finest traditions with nourishing innovations to transport you from the stress of every day life. Their edicated, professional therapists will treat you to the ultimate in relaxation and renewal. They are a sanctuary, a place of wellness and beauty, inspiration and optimism.