More great sponsors of the 2016 Secret Room's MTV Movie Awards celebration:
XENTRIS Wireless accessories provided smartphone chargers, for in your car or electrical plug in. Comes in either dual or single USB. IPhone or Android. Also gifted was the iRing, the simplest universal smartphone mount. The comfortable, safe & secure grip and horizontal and vertical kickstand are some of the features that make this unique product great.  xentriswireless.com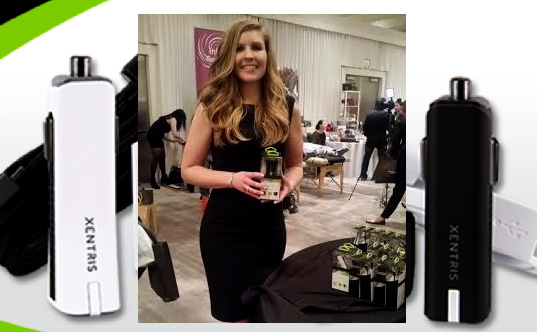 Spider USA Inc. gifted metal earbuds, said to be the "best earphones you've ever owned". Great sound quality, noise cancelling, remote and microphone. They also provided tempered glass screen protectors and Universal car mount for smartphone. SpiderUSA.com
Fake Bake: Everybody looks better with a tan … but not if it's from the sun, which age your skin and/or cause skin cancer! Fake Bake is a fabulous line used by celebrities, that uses only the highest-quality Botanicals and ingredients in their self tanning system. New product, The Face, was premiered.
Undiepads are disposable panties with built-in menstrual pads, to make "those days of the month" fresher and more comfortable. Toss and Go bags come in every package. UndiePads.com
Serenol is a supplement for women who experience the emotional symptoms of PMS. It's non-prescription and is clinically shown to relieve emotional and some physical symptoms of PMS. It contains Swedish flower pollen extract and royal jelly, among other clinically proven ingredients.
Gard2ART Cosmetics presented they're special lighted lip gloss, utilizing their perfect recipe …and contributed to an environmental cause at the same time.
Garb2Art also presented her beautiful art design on a t-shirt.
Clixit® Heal & Conceal is a blemish-concealing, acne-healing, treatment in a discrete click pen designed to cover new blemishes and old imperfections.
Return to main article HERE
CONTINUE WITH More Great Brands from the 2016 MTV Gifting Lounge by Secret Room Events