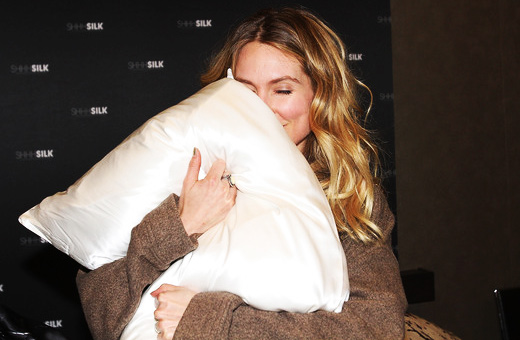 GBK kicked off award season in style with their annual Luxury Lifestyle Golden Globes Gift Lounge, in honor of the 2016 Golden Globe Awards' Nominees and Presenters. GBK co-hosted with Freedom Laser Therapy to set Hollywood abuzz for the exciting weekend ahead with Hollywood glamour in a luxurious setting with an array of incredibly diverse and exciting brands.
Main sponsor Pilot Pen, who constantly innovates to optimize the writing experience with their pens, displayed their exceptional writing instruments that run the gamut of pens for everyday use, to excellent high-end pens, to even works of art.
Guests were gifted a selection of pens including the Vanishing Point Black Matte Fountain Pen, MR Retro Pop Gel Roller Pen, and FriXion Clicker Erasable Gel Ink Pen.
Presenting sponsors included:
LifeCell skincare products are an all-in-one anti-aging skin care products which encompass and target every issue, every aspect of aging skin. They gifted their signature LifeCell, an All-In-One anti-aging treatment among other fantastic formulations that we love.  www.lifecellskin.com
Freedom Quit Smoking System gifted their revolutionary quit smoking system which attacks addiction in a nicotine-free, all-natural, effective way.
Also, Freedom Laser Therapy has a medical-grade answer For the millions of people suffering from hair loss for you and it's called iRestore Laser Hair Growth System. The iRestore Laser Hair Growth System is a FDA-cleared device that uses advanced low-level light therapy to treat hair loss for men and women, one of only four products of its kind in the USA with FDA clearance.  irestorehairlaser.com
The Science of Eating, a weight loss, health, wellness, fitness, recipe & healthy lifestyle website.  At no cost, people can go to her website and find a wealth of information to apply to your own lives. thescienceofeating.com
More great brands that made celebs swoon are:
The most-looked-forward-to swag is The Artisan Group of talented artisans from across the U.S. and around the world, gifting this year's gift bag valued at over $1,100.00. It included an assortment of artisan jewelry; bath and body products; hair accessories; clutches; designer stationery; nail polishes; pet products; fine art photography and other handcrafted items. The Artisan Group also gifted GBK's 2016 charity beneficiaries, The Creative Coalition, Lambda Legal, Food on Foot and the Sugar Ray Leonard Foundation. TheArtisanGroup.org
Watch for our upcoming article highlighting all the wonderful artisans that participated in the 2016 GBK Golden Globe gift lounge here in LAsThePlace.com
Truly Yours Perfumes gifted her newest fragrance called Riesa (named after the founder's daughter, and means: Laughter). While driving through the southern French of Provence and the beautiful coast of St. Tropez, the scent of free growing wildflowers inspired this fragrance. With a citrus top note of Italian bergamot and an infused floral scent, with lush note of tuberose, orange blossom, jasmine, and stargazer lily, this is truly a luxurious stunning fragrance.
Beija-Flor Jeans gifted their Emana collection, which utilizes incredible "Skin-Firming technology! Should be a pre-requisite for jeans! Bravo! Also, EcoChic Jeans made with, among other things, recycled plastic water bottles, gifted their eco-friendly, highly fashionable jeans. They state that their slimming silhouettes and extreme comfort fabrics work with your curves, rather than against them. Now that's a good fit!
Continue here for more:
The 2016 GBK Golden Globes Gift Suite Brands That Dazzled Celebs
The 2016 GBK Golden Globe Gifting Lounge Brands, Continued…
Gourmet Sweets & Delicious Treats at the GBK 2016 Golden Globes Gift Suite
Charities and Celebrities at the 2016 GBK Golden Globes Gifting Lounge
Celebrities who attended the 2016 GBK Golden Globe Gifting Suite