Short Film "Nerd Wars!" is Making Some Noise
A little over two years ago, a very determined and adventurous family of five moved across the country to L.A. from Florida, leaving almost everything behind, including family. The goal: to conquer Hollywood — or at least leave their mark indelibly upon it. This wasn't an easy decision, and plenty of tears were shed as the family left a comfortable and spacious lakeside home to move to a cramped two-bedroom apartment in the Valley.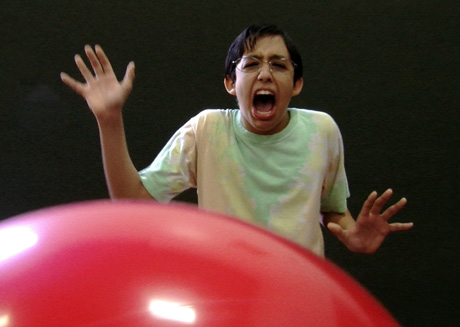 The Peñas consist of parents Willie and Diana along with their three children who were very active as actors and models in the Orlando market for several years. The family knew that in order to really make it big, they would have to take the plunge and leave that small market to pursue opportunities in Hollywood. After moving and experiencing an encouraging year of steady auditions and bookings for the kids — including a Criminal Minds episode, a Disney educational DVD series, and a few commercials — the family hatched a plan to take things one step further: they would make their own movie.
"We knew how talented our kids are and we didn't want to wait for some Hollywood bigwig to notice them in order for them to star in something. So, we just got busy and created a project that would showcase a lot of new Hollywood talent, not just our kids," said Diana, who produced the 30-minute movie. "I was also determined to make the project as legitimate as possible, so I insisted we do it under a SAG New Media contract rather than go non-union. That enabled us to cast more professional actors."
Made with a budget of under $10,000, the film deals with the struggles the resident class nerd encounters when he is suddenly faced with a much smarter boy from India. The boys compete first academically, then physically via a game of dodgeball and an after school playground climax.
The father, entrepreneur and writer Willie Peña, wrote the script intending to appeal to younger kids and teens, but not in the formulaic way that a company like Disney might. "Unlike a typical bully vs. nerd movie, in our film the nerds pretty much start all the problems. They are not innocent little victims, so it's funnier," says Willie.
Oldest son Michael helped develop the story and also stars in the short film, along with his younger brother, Nathaniel. Their little sister Keira has a supporting role as well. All three children are gifted students, with the two boys having started college at ages 12 and 10. Rounding out the cast are Alfonso Freeman (Academy Award winner Morgan Freeman's son), Lia Marie Johnson, a YouTube celebrity, and Danika Yarosh from "A Christmas Wedding."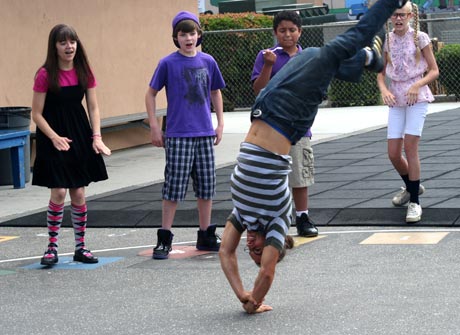 This project is just a small demonstration of what aspiring filmmakers can accomplish if they are determined and have a passion for the arts. In addition to writing, shooting, directing and producing the movie entirely on their own, the family did all the post-production work and is self-distributing through Dynamo Player and Amazon Instant Video. The film has been supported by good reviews in the media and word-of-mouth, and has been accepted into the "Lessons in the Dark" school sessions in Mumbai and Delhi, India.
For more information on the inspiration behind "Nerd Wars!" or to rent it, visit www.penatalent.com/nerdwars
Reviews:
"Overall, Nerd Wars! is funny and entertaining and certainly well made…" (Anthony's film review:
"A-, as an adult I found myself laughing out loud various times, more so than in most full length movies. (…)For a short film that was produced with a very small budget it was very entertaining and fun to watch. (Frank:
"I'm positive they [kids] will find this [movie] funny and educational." (Cool Awesome Movies: http://coolawesomemovies.com/2012/01/nerd-wars/)
Videos:
Music video (end credit song) http://www.youtube.com/watch?v=vuxG5-Kx7M4
Premiere at the Screen Actors Guild http://www.youtube.com/watch?v=RNMz-077MHk&feature=related