With every past paving a way into the future, it would seem fascinating if not impossible to juxtapose a personal history with a current life and have it really mean something.
Yet that is exactly what Claressinka Anderson has done. Turning to her ancestral land as the catalyst for exploration, she has given a public window into a family's past by placing it in the present through a series of uniquely crafted photographs which invite the viewer to consider how their own memories affect and shape time in their lives.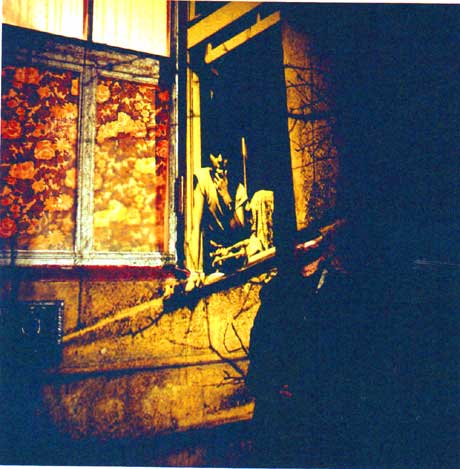 An artist based in Santa Monica, Anderson is British-born and educated at Columbia University and University of the Arts, London. This is her first exhibition since recovering from a serious illness, which took her completely out of the art world and into a four-year period of recuperation.
It was during this long convalescence that Anderson was inspired to explore the views from her invalid bed – the world framed each day by her bedroom window and the gaze inward toward the intangible, yet deep connection she had always felt toward her heritage.
Exploring the intersection of subjective memory and the permanence of a photographic medium, Anderson has created a series of beautiful and mysterious images that include childhood and recent pictures of her mother projected onto the original physical locations in the Czech Republic, therefore having past and present coexist in the same space.
Anderson is also writing a novel, which given the delicacy and depth of this photographic collection, is sure to affect the reader in the same way that the pictures speak to our sense of survival, family, and freedom that strikes a chord within us all.
Through Your Ghosts, Darkly runs through Dec 15 at the Tarryn Teresa Gallery, the newest addition to the Bergamot Station Arts Center in Santa Monica.
For more information please contact the gallery at 310.453.4752 or info@tarrynteresa.com