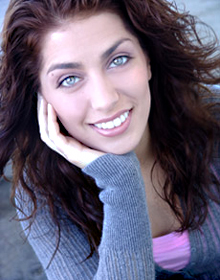 Former "Face of FOX Toledo" TV personality and TV host/producer of BCSN's "The Light Side", Leah D'Emilio is now living in Los Angeles pursuing her career in the entertainment industry. Leah's background is multi-faceted with experience in acting, hosting, modeling, music performance and composition (piano, guitar, and voice), voiceover, commercial, and writing.
Currently working as a fit model and studying acting, Leah is persistently taking advantage of the creative opportunities here in Los Angeles. Along with her entertainment endeavors, Leah received her master's degree in Communication Studies. In 2002, she competed as one of 50 finalists in the English Speaking Union's National Shakespeare Competition in New York City. During her undergraduate career at Bowling Green State University (where she also completed her masters), Leah was a member of the Speech and Debate team, winning many awards at both the regional and national level.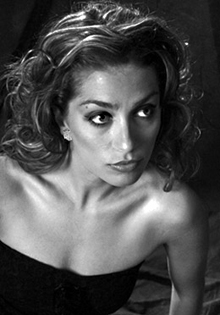 In January 2007, Leah's multiple talents were recognized and awarded at IMTA Los Angeles, achieving 1st Runner Up Actor of the Year, 1st Runner Up TV Real People, 1st Runner Up Monologue, 2nd Runner Up Close Up, 2nd Runner Up Cold Read, and 3rd Runner Up TV Beauty.
Outside of her career pursuits, Leah loves to travel and is especially passionate about Italian culture and cuisine-she can even speak Italian! Leah possesses the charisma, talent and professionalism needed to succeed in "the business". Keep your eyes open for Leah as she continues to build her career in Hollywood!
To see more of Leah, go here:
?