Santo Mezquila – Mezcal and tequila? Californians with a taste for tequila have something to look forward to. With this ultra cool musical/spirit collaboration, Adam Levine (Moroon 5) and Sammy Hagar (Van Halen) have created something special for tequila lovers to "Reach for a Higher Spirit."
"It's for those tired of the usual, yearning for something different: a higher taste…a higher quality…a higher experience."
Santo represents the first quality-blend of different agave distillates to hit the market.
Santo Mezquila is a premium blend of two distillates – 100% Blue Variety Tequilana Weber agave – commonly known as tequila,  and 100% Espadin agave (Angustifolia variety), used to produce Mezcal.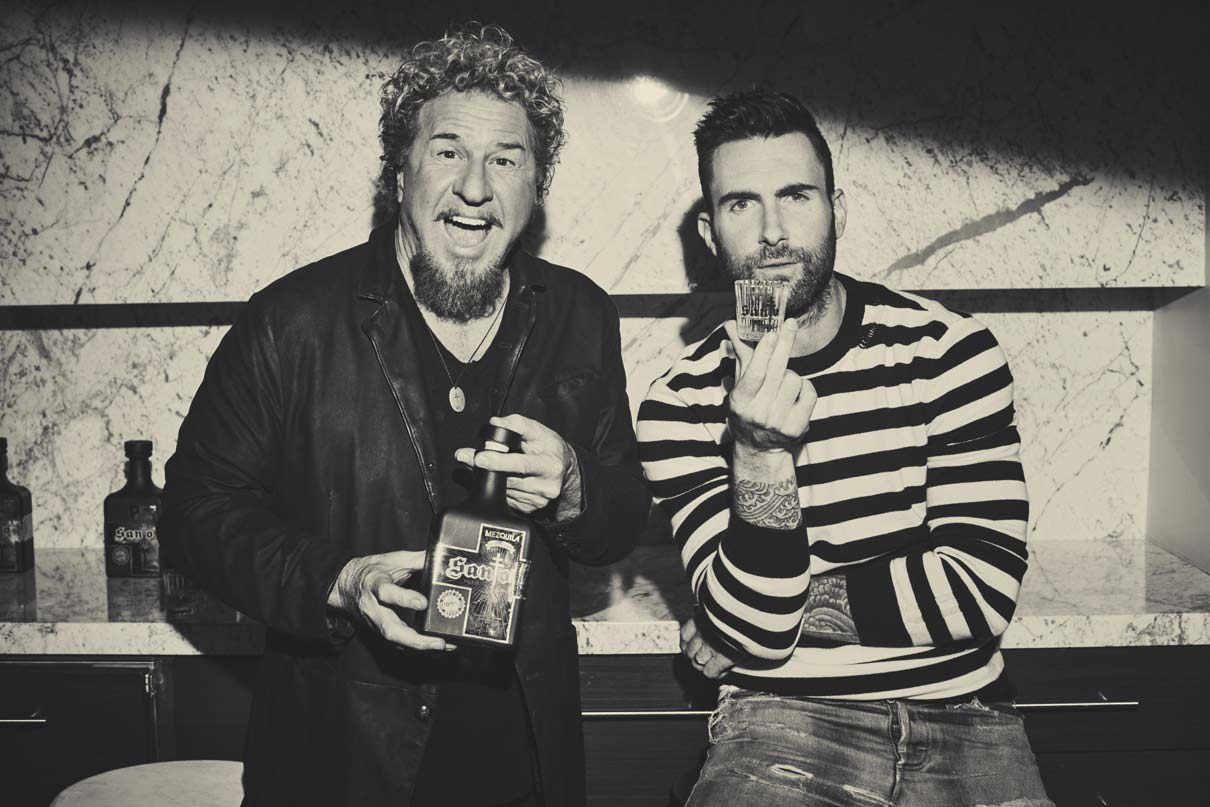 The idea came to them out of a creative revelation that Sammy and Adam shared one night in Cabo San Lucas, (probably enjoying tequila together) and over the next two years, was honed until it reached excellence.
With the mellow roundness of tequila, combined with a light smokiness and slightly sweet finish familiar to mezcal connoisseurs, Santo combines the best qualities of the two to create a higher spirit.
Santo Mezquila now available at select retailers, restaurants and bars in California, and is now available in multiple cities from northern to southern California.
You can find Santo at a store near you on their store locator – and check back often for new locations.
Find below a delicious recipe for Santo's Spicy Blood Orange Mezquila Sunrise:
Spicy Blood Orange Mezquila Sunrise
Ingredients
1 ounce blood orange, juiced
1 teaspoon chili powder
1.5 ounces of pomegranate juice
½ orange, juiced
1 lime, juiced
1 cup of ice
Procedure
In a cocktail shaker add tequila, blood orange juice, lime juice and orange juice. Shake for 20 seconds and pour ice into chili powder rimmed serving glass and add pomegranate juice. Top with blood orange mixture from the shaker. Garnish with blood orange slice.
Glassware
Zombie Glass or Tall Tiki Mug