Ice coffee lovers alert! Dripo Cold Brew Portable Barista Iced Coffee Maker makes it easy to have delicious refreshing cold brew coffee whether you're at home or traveling on the road.
Dripo is a new unique cold-drip coffee maker that uses a unique cold drip method to brew a perfect cup of coffee that retains the best flavors from your favorite beans.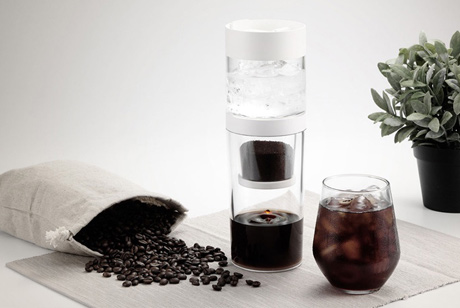 Slow-drip, cold-brew coffee like you want it to be, full of flavor, as it is more aromatic and has more delicate or nuanced flavors with a lighter body. Once it is ready, you can drink it right from the tumbler that is attached.
Dripo Cold Brew Iced Coffee Maker was gifted to celebrities at the Secret Room gift suite in honor of the 2017 MTV Movie and TV Awards.
Dripo is affordable and easy to use, at home or on the go. Iced brews from Starbucks, Coffeebean and such have become very popular, but costs can add up. Save money and enjoy easily-created iced coffee from your favorites coffee beans. Getdripo.com