The WOW!Creations Gift Lounge in honor of the 2017 Oscars, continues with more great brands:
LGFG Fashion House was onsight gifting splendid silk pocket squares, and introducing their classic British tailoring company to future prospective clients. "Each LGFG clothier is trained in person, with our master tailors in England, twice every year." Check out this cool company: LGFG Fashion House
Ziggits
Stainless steel fashion accessories Ziggit, letters, numbers, and symbols, allow you to customize your message and express anything you want by snapping them to you clothes, including shoes, your hat, or your bikini! Change or reposition them easily and they won't pierce or damage anything. www.ziggitstyle.com
Kidz Entertainment Inc.
These novelty picture books and gifts that combine the worlds of children, animals and music with color and excitement that reaches  reach children on many sensory levels. Read more: KidzEntertainmentInc.com
Thera Cane Co: This great basic lightweight design is a simple yet effective self-massager that is easy to maneuver and easily able to apply pain-relieving deep compression directly to hard, knotted "trigger points" anywhere the body! The curves and angles of Thera Cane does a better job than a personal masseuse! Relieve those tight, hard to get to muscles, breaking up tension even in the hardest-to-reach muscles between your shoulder blades in an instant. [youtube]https://www.youtube.com/watch?v=vY36jMQFFFU[/youtube]
Bloom Aura Lively Skin Serum
Bloom Aura are cosmetics by incorporating traditional Japanese Hand Healing concept: Energy, Beauty and Mind. Ranked #1 for best results. They gifted their Shanti Couture Infinity Blook Foundation, with an instant lift up effect that also tighten your skin. With SPF 38.  ebm121.co.jp/en/
Tanya Tracy

The culinary force and Chief Food Officer behind Gourmet Home Cooking, Tanya Tracy, is a purveyor of fine food products. Her inventive East-meets-West mix of flavors has garnered her buzz among foodies in New York City and the Hamptons, where she's known as the "Chutney Queen," and include baked goods, chutneys, pickles, dips, relishes and pasta sauces.  www.tanyatracy.com
Boston's legendary Upper Crust Pizzeria now serves award-winning pizza in Beverly Hills (and many other cities). Click here to find out more: www.theuppercrustpizzeria.com
Unique Energy Drink combines great taste with sustainable healthy energy with exotic red Reishi mushroom extract, green tea, and B-Complex vitamins. UniqueEnergyDrink.com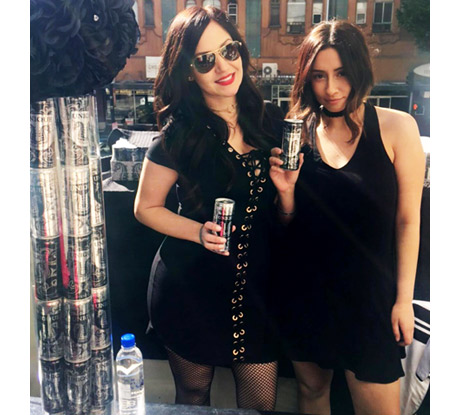 Dorothy's Candies
Betty's hand-dipped pure Swiss chocolates. A long-standing traditions of quality chocolates for over 65 years. www.dorothyscandies.com
Toluca Lake Tennis & Fitness Club gifted a one week VIP Club Pass to the premier tennis and fitness club in Los Angeles, a massage and three personal training sessions with a TLTFC Club Trainer. TLTennisandFitness.com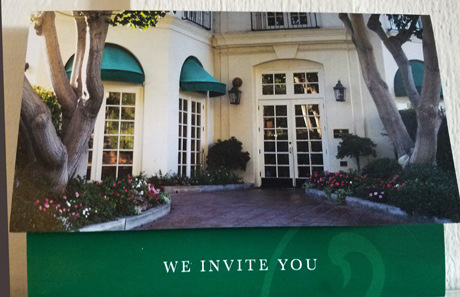 JUST Coffee Co-op
"Justice from the Ground Up" High standards, great relationships, sustainability and integrity defines this great coffee company. Oh, and the coffee is incredible too! I tried the Electric Monkey Espresso, a cocoa, dark chocolate, tangy blend. JustCoffee.Coop
Zatik Beauty Essentials
Everything your skin and body needs to maintain young and healthy skin. Zatik uses science to identify the most beneficial botanicals to create radiant beauty. USDA Certified Organic. ZatickNatural.com
Organic Superfood. Made with Almond Milk. "Unlock Your Genius!"
Bedol H20 Alarm Clock
What a fun version of survival gear! Very cool H20 Alarm Clock from Bedol that runs off of water. No batteries required, you don't need an electrical outlet to plug it in. Just filler-up with water and you're ready to go!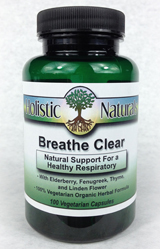 Holistic Naturals gifted 100% wild-crafted, organic loose tea herbs that are also available in vegetarian capsules. Boost your immune system with herbal tea. We opted to try the The Breath Clear formula, that helps with lung tightness, mucus, and congestion in the sinuses & respiratory caused by allergies, environment, colds, flu or infections. For more info: Holistic Naturals
Kiva Confections
Petra is edible cannabis. A precise blend of CA grown cannabis, green tea matcha and peppermint extract, and Moroccan Mint.At 2.5 MG THC per mint, Petra gives you the ability to titrate your dose in precise increments. This accuracy allow you to integrate Petra more easily into your active lifestyle. Petra is sugar-free and use natural xylitol. www.kivaconfections.com
Other brands included:
V3 Alkaline structured Water wtih a pH of 9.0, electrolyte-enhanced. V3Water.com
Rockstar Energy Drink with Guarana, B-vitamins, Taurine and caffeine.
Go back to original article HERE.