There is nothing better or more special that a gift that is inspired by life, love, family, friends, good times, and memories. Chatbooks gives you the tools to create something so memorable, so touching, the ability to capture a precious slice of life that will warm hearts and last forever. Such a thoughtful gift.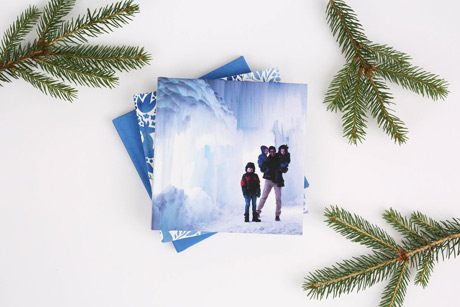 Affordable and easy, Chatbooks automatic service turns digital photos into gorgeous photo books. Great addition for your coffee table or your mantle.
This year, Chatbooks is offering 2016 Highlights Books for you to gift your friends and family so they can hold onto the memories from 2016 forever!
Chatbooks 2016 Highlights books ($15) are the perfect way to celebrate and remember the past year's memories and can be created for a friend or family member directly from a phone or the web.
Books include images of recipients' 30 best Instagram photos. The creator will then choose from a variety of limited edition 2016 Highlights covers or create a custom photo cover. The 6 in x 6 in size also makes the book a perfect stocking stuffer!
Go to Chatbooks to start creating!