It's the time again! The Richstone Family Center presents their charitable 3rd Annual Endless Summer Beach Party on August 27, 2016. Held on a privately-owned beach at King Harbor in Redondo Beach, CA, this event features a night of sampling the best dishes from South Bay's top restaurants, a variety of cocktails.
Enjoy great dishes from R10 Social House, DOMA Kitchen, Hermosa Fish Shop, Chart House, Zazou, Bluewater Grill, and others, and spirits courtesy of Tito's Vodka, beer from Hop Saint Brewery and wine from Rebel Coast Winery.
All proceeds of ticket sales will continue to fund free mentoring programs against domestic violence for children who escaped abused homes. With invitations targeting Richstone's most dedicated and generous supporters, we anticipate a sold out event with attendance exceeding 400 guests.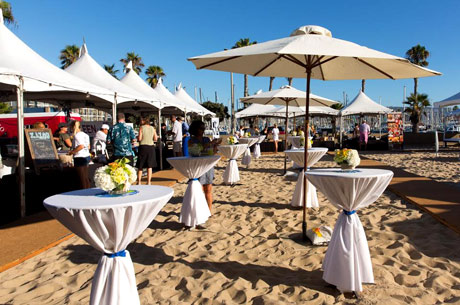 For over 40 years, the Richstone Family Center has been dedicated to preventing and treating child abuse and trauma; strengthening and educating families; and decreasing violence in families, schools and communities.
Each year, Richstone serves thousands of children and families through programs including:
-Counseling, home visits, and case management
-Early childhood education programs
-After-school enrichment program
-Domestic violence support groups
-Parent education and anger management classes
-Transitional housing for young women exiting from foster care.
Musical performances by 12-member Night Owl Productions will feature a Beach Boy tribute of their classics and keep the party rocking all night long.
3rd Annual Endless Summer Beach Bash from 5:30 – 9:00 PM
Individual tickets are available for purchase at $100 and can be purchased by clicking here.
WHO: Richstone Family Center
WHAT: Endless Summer Beach Party
WHEN: Saturday, August 27, 2016 from 5:30 pm – 9:00 pm
WHERE: The Beach at King Harbor (208 Yacht Club Way in Redondo Beach)
COST: Individual Ticket $100
Wait! Don´t forget to Subscribe for Free!
Main Feed | What is RSS?
Enter your E-mail below to Subscribe

*
No spam
|
Privacy Policy
We will not sell or distribute your e-mail address to anyone else.
Written by Jane Emery