What makes a great margarita? A tasty blend of flavors and іngrеdіentѕ. For many margaritas lovers, many would say the best margarita recipe is the classic one. And now Jose Cuervo® offers not only the Classic Margarita but has a new line of Ready to Drink Margaritas in new flavors to challenge that theory, such as: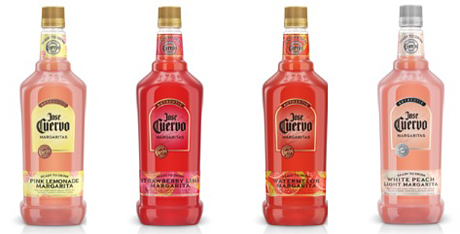 Pink Lemonade  Strawberry Lime, Wаtеrmеlоn, Whіtе Pеасh (Light), Coconut Pіnеаррlе, Grареfruіt-Tangerine, Mаngо, & Lime, they have got you covered. Some flavors are even low-calorie (Light) so you and guests can indulge in a cocktail without worrying about those pesky calories!
Summer is short and shortcuts are divine! As long as they're done right. You can't miss with Authentic Jose Cuervo® Ready-To-Drink Margaritas.
Authentic Jose Cuervo® Margaritas are made with real Jose Cuervo® tequila and provide an authentic and unbeatably convenient cocktail experience with premium ingredients which are 19.9 proof and offered in 1.75L ml. Perfect for parties, or just pour yourself a margarita anytime, with no need to mix anything; blended or over ice, and put it back in the refrigerator for next time.
Jose Cuervo® was founded in 1795, It is the world's oldest tequila and has held its own within a market of so many emerging tequila brands.
Jose Cuervo®: Ready To Drink Margaritas ($15.99)