The great take home gift bag, (provided by LL Bean) that all guest took away from the Secret Room Events Style Lounge, contained the following items in the huge satchel:
Becky Wells sees her jewelry designs, The Fleur De Lis And Me, as "sparkling, glittering pieces, each representing an event or a memory." Beautiful, whimsical charms and bangles. She encourages you to "Embrace the Charmed Life. Create your story – Live Your Story – Be your story." TheFleurDelisAndMe.com
LA Chatelaine luxurious hand creams are divine! Made in France, these are made with 20% organic shea butter, vitamins and antioxidants that deeply moisturize and repair dry skin. Makes your skin soft and look young. Comes in delicious natural scents and a cool decorative tin!
BabyFoot – What an amazing product! The perfect solution to get rid of the dead skin cells on the bottom of the feet. Baby Foot penetrates into the layer of dead skin cells and works on the desmosomes between the skin layers, enabling easy peeling. Have soft, young-looking feet again!
Dallas Caramel Company – If you love Caramel, you are in trouble. Caramel every way you like it: Dallas Caramel Company proudly delivers a diverse range of 13 flavors, including Sea Salt, Orange, Cinnamon, Chai, Coconut, Espresso, Chipotle,Drunken Nut (Texas Whiskey & Texas Pecans), Pumpkin, Bacon, Apple Pie, Chocolate and traditional Original, made with quality, all natural ingredients such as real butter, cream, bacon, fruits and spices.
Nailtiques is the renowned solution for all nail problems and the maintenance of healthy natural nails. Great products to address every issue, treatment and beautiful colors of nail polish.
Tribute.co – Give the most meaningful gift on earth. This website is solely for people to share their appreciation with the people who matter the most. easily record / upload videos from a web page. No long in, no editing experience required! Cool.
Sedona Lace provides professional make up products at affordable prices; makeup brushes, kabuki brush, camouflage concealer, cosmetics and more.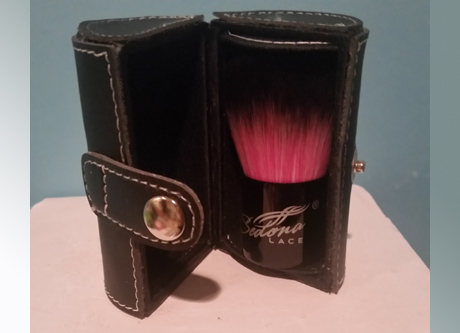 NW 58THSt gifted cool vegan leather cuff bracelets; Margaux Jones from Seattlem WA also offers handmade bags. NW58thst.com
RE supplies sustained natural energy with 21 different Superfruits in each bottle! Choose from RE SHAPE, RE FOCUS, RE BUILD or RE VIVE. DrinkRE.com
Coco Libre, delicious, good-for-you coconut water.
Real Scientific Hemp Oil or RHSO are CBD capsules which contain 200mg calcium, 25mg Cannabidiol, and a 200mg proprietary blend of tumeric root and white willow bark powder, gifted 30 capsules of their RSHO CBD.
Celebrities also received Fake Bake's beautiful bronzing compact, retractable Kabuki brush and Legal Sunburn blush, as well as a gorgeous lip gloss. Fakebake.com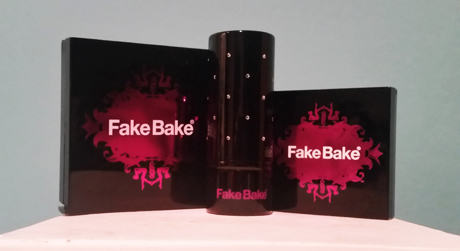 Armani Wells, distinctive men's Clothiers provided gift certificates and an invite for style consultation. ArmaniWells.com.
Amazingly effective! Get rid of chest wrinkles with Silc Skin: medical -grade silicone pads that you apply to chest area. Electrostatic energy provided by the pads can improve the collagen structure by drawing the skin's natural moisture to the surface and increase blood flow, etc. They also have them for the forehead, eyes and neck, too!
Sole Options – Socks for your sole! Find your sock personality! Inspired by contemporary street fashion and the scenic Southwest landscape, Sole Options designers are continually pushing the envelope to be on the cutting edge of the industry.
Mancakes! Mancakes are healhty and delicious! Formulated to deliver powerful, healthy ingredients without sacrificing the wonderful flavor, experience, and convenience of pancakes and waffles. You should see the flavors! Chocolate is divine. EatMancakes.com
The Truth Bar The chocolate bar that's good for you. Energizing and joy-including due to Theobromine content. Also loaded with Flavonoids, Antioxidants, Fiber, Magnesium and Potassium.  thetruthbar.com
Vintage Wine Estates is a collection of family wineries based out of Santa Rosa, CA www.vintagewineestates.com
Great Wolf Lodge Indoor Water Park, Garden Grove, CA
Aurora World – Premium Aurora plush toys "are the best in quality and value, bringing gifts of smiles to children of all ages around the world."
Kind Snacks – Their focus is "making the world a little kinder, one snack and one act at a time." KIND makes wholesome, delicious snacks with whole nuts and wholes grains, along with a variety of fruits and spices.
Luna Bar – Delicious nutrition bars
Three Works dried Apple Chips
The Revere Group
Lawless Jerky – Lawless Jerky is a true craft brand that combines traditional techniques and modern creativity. Only 100% grass-fed beef.

CHI for dogs: Styling gel just for your fancy pooch!
More great items included from:
 Ardezen LLC
Uunique London
Jane Carter Solution
Ton Savon INC
Winkniks
Celebrity Pet Toys
Elysee Scientific Cosmetics
Dolphin organics
ViaBuia Bags
BetsyWhite.com
Sweet Tooth Fairy
INKED by Dani
Secret Room Events have produced many A-list Award show gift lounges and raised tens of thousands of dollars for charities. Secret Room Events was voted Top Gift Suite by Huffington Post, and has been featured top magazines many times.
Secret Room Events will be accepting submissions in honor of the 2017 Golden Globe Awards Gifting Suite for Jan 08, 2017. Contact Rita Branch for more info: [email protected]
Return to Secret Room Events Hold Annual Red Carpet Style Lounge to Celebrate the 2016 MTV Movie Awards