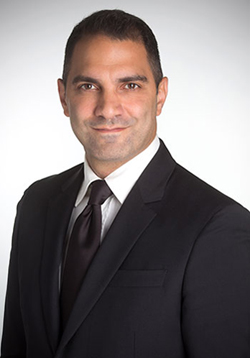 Dr. Andre Panossian, who has recently joined the prestigious team of fine surgeons at Rox Center in Beverly Hills, is not just a board-certified plastic surgeon and a leading educator in plastic and reconstructive surgery — he's also a specialist in surgery for children, with procedures addressing a wide range of issues. Dr. Panossian can address more minor problems from prominent ears, vascular anomalies (birthmarks), and cleft lips, to more disfiguring cases involving severe trauma or birth deformities.
Among Dr. Panossian's several skills, pediatric plastic surgery ranks high on the list. This growing, specialized field differs from adult plastic surgery in significant ways. For example, the surgeon must keep in mind the child's development and the biological and physical changes that come with maturity.
Also, a child's plastic surgery may be a result of syndromes and genetic abnormalities, so the surgeon and the medical team must account for the role disease may play in treatment. And as with any form of plastic surgery, regardless of the patient's age, aesthetics play a role — that is, creating a pleasing appearance, no matter which part of the body is treated. These concerns are familiar to Dr. Panossian, and he has strived to work within these constraints to craft the best surgical solution for each patient.
At Rox Center, Dr. Panossian is known for his skills in aesthetic and reconstructive surgery of the face, breast, and body, but his knowledge and expertise extends further. In his pediatric plastic surgery, he also attends to birthmarks, tumors, lumps, hemangioma, scars, trauma, prominent ears, cleft lip and palate, burns, hand differences, facial paralysis, and vascular anomalies and malformations.
Dr. Panossian has successfully performed more than 3,000 surgeries on children, and over the course of his career, he has channeled his creativity and artistry to develop and perfect techniques that lead to the most natural and efficient results in pediatric plastic surgery.
Educational Background
To that end, Dr. Panossian has built upon his education at UCLA and training at Tufts University School of Medicine with extra research and specialization at Harvard Medical School, Massachusetts General Hospital, and USC.
Dr. Panossian also joined the Division of Plastic & Maxillofacial Surgery at Children's Hospital Los Angeles, founding and serving as director of the Facial Paralysis Center, which brings together physical therapists, speech therapists, psychologists, otolaryngologists, and plastic surgeons to apply their multidisciplinary outlook to take care of children afflicted with facial paralysis.
Dr. Panossian brought this same approach to the Vascular Anomalies Center, which he helped establish and continued to serve as co-director. On top of these duties, Dr. Panossian also teaches and mentors residents and medical students at the Keck School of Medicine at the University of Southern California and Children's Hospital of Los Angeles.
Traveling the World to Teach and to Heal
Dr. Panossian's work has taken him outside of the United States, as well. He lectures to residents and other doctors in training around the world, and his medical work has taken him to post-earthquake Haiti, Vietnam, Ecuador, Colombia, Paraguay, and West Africa, among other locations. He regularly works with Operation Smile, which provides free surgeries to repair cleft lip, cleft palate, and other facial deformities for children around the globe. Without this surgery, these children are at risk of dying before their first birthday; the ones who survive may not be able to eat, speak, socialize, or smile, and are often shunned and rejected by their communities.
Dr. Panossian is on the board for the Gondobay Manga Foundation, a nongovernmental organization dedicated to improving lives in the country of Sierra Leone in West Africa.
For his work, Dr. Panossian has appeared on Good Morning America (ABC), The Learning Channel, KABC, The KTLA Prime News (Los Angeles), and the front page of The Los Angeles Times to discuss smile reconstruction for patients with facial paralysis, twin separation, hand reconstruction and other deformities. He has also served as a medical adviser for popular TV shows, including Grey's Anatomy and Nip/Tuck.
Dr. Andre Panossian — there's more to him than a medical degree and board certification. This doctor has helped advance the latest techniques in pediatric plastic surgery both in the United States and around the world. The Rox Center is proud to have him on board and at work with patients.
Rox Center Beverly Hills
Phone:  310.777.8800
465 N. Roxbury Dr., Ste 1001
Beverly Hills CA 90210
Watch Dr. Jay Calvert of Rox Center discuss the concept behind Rox Center
[youtube]http://www.youtube.com/watch?v=cQhohHDK-ho[/youtube]
_____________________________________________________________________________________________________