The stars came out to celebrate the US launch of Sinatra Select, a limited-edition, ultra-premium whiskey honoring Sinatra's legendary friendship with Jack Daniel's Whiskey, and to honor the 20th anniversary of Frank Sinatra's iconic Duets album.
* LA's The Place Top Pick for Best New Spirit 2013!
According to Jeff Arnett, Master Distiller for Jack Daniels, "Sinatra Select was specially brewed in tribute to the solid bond between Frank Sinatra and his favorite beverage, Jack Daniel's whiskey. In the 50's when Jack Daniel's was a very little known whiskey, and Frank Sinatra stood onstage and said, "This is Jack Daniels, and it's the nectar of the gods". Jack Daniel's doubled in sales the next year, and has never looked back since."
Watch the video featuring Jack Daniel's Master Distiller Jeff Arnett, snippet of Frank Sinatra Jr's performance, Tina Sinatra, Jessica Lowndes, Leven Rambin, and Cassie Scerbo.
To celebrate the connection, the Universal Music group and Jack Daniel's hosted a private party highlighting "spirits and music," treating guests to a rare guest performance by Frank Sinatra, Jr. to honor the 20th anniversary of Frank Sinatra's iconic "Duets" album.
Of course, atop the guest list for this sizzling soiree was the Sinatra clan: Nancy, Tina, and Frank Jr. Though Nancy and Tina asked for red wine at the Jack Daniel's main bar, Tina recalled her first Jack Daniel's drink at the age of 21, as well as her father's appreciation for the tonic. She even went as far to say that her father is surely enjoying Jack Daniel's right now, wherever that may be.
Meanwhile, Frank Sinatra, Jr. was not only one of the evenings' honored guests, he was also the entertainment, bringing to life many of his father's most beloved tunes. Listen in, and there's no denying the pure talent that runs through the family line.
Elsewhere at the party, Hollywood's hottest names made it a night to remember. Actress Leven Rambin, seen in the blockbuster "Hunger Games," looked modern and chic in a Donna Karan top and Dolce and Gabbana skirt. She mingled and posed for photos with other guests throughout the evening.
Mark Salling from "Glee" and Cassie Scerbo from the infamous "Sharknado" spent quality time chatting and hanging out with one another. On their own, Cassie went Radio City on "New York, New York," kicking up her legs like a Rockette with a group of friends. Late in the evening, Mark was last seen artfully arranging his hair, gulping down some water, and running out of the hotel to join his buddies for extended activities out on the town.
Out of "90210" — the TV show, not the ZIP code — actress Jessica Lowndes also picked up the dancing bug as she and their friends shimmied their way out the door at the end of a wonderful night.
On top of their awesome memories, the guests all left with a Sinatra Select gift bag — except for Benji and Joel Madden, formerly of the band Good Charlotte. The brothers dropped in after a dinner at the Sunset Tower Hotel restaurant The Tower Bar and casually took pics –including selfies — with fans. When offered the Jack Daniel's gift bag, it was a case of thanks but no thanks — they stated they'd be happy to buy their own.
The Madden brothers know a good thing when they see one, and now discerning drinkers everywhere can take their advice. Jack Daniel's Sinatra Select can be found at your better liquor stores and drinking establishments across the country. Request it by name, and don't forget to tell them Ol' Blue Eyes sent you. And for now, it's a Limited Edition, so act fast!
Other celebrities that celebrated the launch of the limited edition Jack Daniels Sinatra Select includd Alex Beh, Annabelle Wallis, Daniel Sharman, Sam Waterston and Delta Goodrem.
Great Christmas gift for fans of Frank Sinatra and Jack Daniels!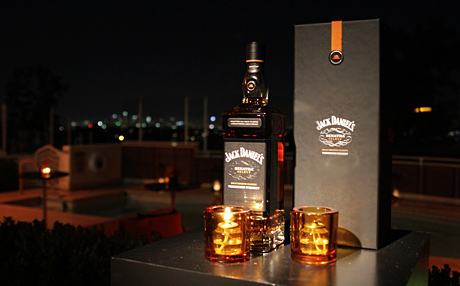 The Sunset Towers Hotel is located at:
8358 W. Sunset Blvd, Los Angeles, CA 90069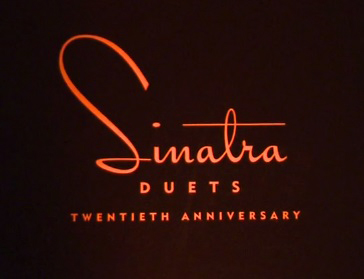 ~~~~~~~~~~~~~~~~~~~~~~~~~~~~~~~~~~~~~~~~~~~~~~~~~~~~~~~~~~~~~~~~~~~~~~~~~~~~~~~~~~~~~~~~~~~~~~~~~~~~~~~~~~~~~