Rock & Brews PCH co-owners, Gene Simmons and Paul Stanley of KISS, are topping the charts all over again with a night of soul-satisfying comfort food, some of the best beer you've tasted and of course, a generous helping of  rock n' roll. Rock & Brews PCH is pairing up with Chicago's Goose Island Brewery for a pre-fixe craft beer dinner at their hoppin', family-friendly location in Redondo Beach on Tuesday, September 24th at 6:30 p.m.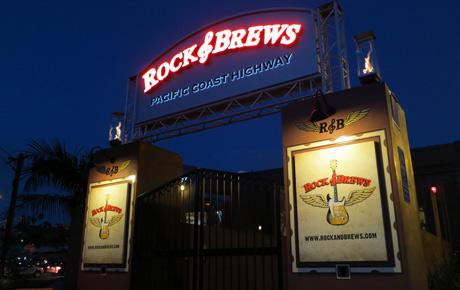 "Pairing dynamic beers with our quality comfort food and some of the greatest rock and roll of all time, makes for a perfect evening," said Jon Mesko, owner-partner of Rock & Brews PCH.
The dinner will feature a five-course pre-fixe menu with each dish thoughtfully paired with a sampling of Goose Island's renowned classic or vintage craft beers.
The menu will include:
· Strawberry Fields Salad with Goose Island Classic 312 Urban Wheat or Goose Island Vintage Sofie Paradisi
·Asian Wings with Goose Island Classic Harvest Ale or Goose Island Vintage Matilda
·Bleu Cheese Bacon Burger with Goose Island Classic India Pale Ale or Goose Island Vintage Pere Jacques
· Pulled Pork Pizza with Classic or Vintage Honkers Ale
· Purple Rain Drops with a Special Surprise Pairing
The Craft Beer Dinner is $45 per person for the Classic package and $55 for the Vintage package, excluding tax and gratuity.
Rock & Brews, PCH is located at 6300 S Pacific Coast Hwy in Redondo Beach.
For more information or to make reservations, please visit rockandbrews.com/pch or call 310-378-4970.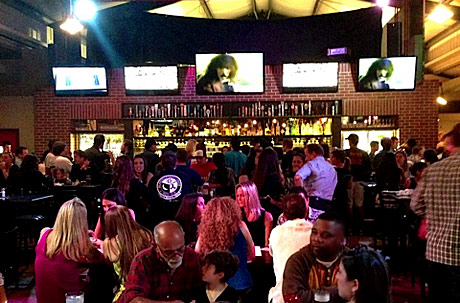 More on Rock & Brews
Rock & Brews is a one-of-a-kind restaurant and entertainment concept designed to engage people of all ages with quality comfort food, a broad selection of craft beers in a an energized environment that is reminiscent of being backstage at a great rock concert.
Founded by rock icons Gene Simmons and Paul Stanley of KISS, along with partners, restaurateur Michael Zislis and concert industry veterans Dave and Dell Furano, the first Rock & Brews opened near LAX in the beach community of El Segundo, California in April of 2012 with plans to expand the brand to 100 restaurants in the next five years.
Rock & Brews Los Cabos opened in March 2013 and Rock & Brews PCH (on Pacific Coast Highway, Redondo Beach) opened in May 2013; Rock & Brews LAX (in the Delta Airlines Terminal) and Rock & Brews Paia, Maui are slated to open this September; Rock & Brews Agoura Hills, CA and Rock & Brews Prairiefire, in Kansas City, MO are also slated to open later this year.
Several others are on the drawing board for locations throughout the United States and abroad. For more information, please visit www.rockandbrews.com.
by Julia Alter
Wait! Don´t forget to Subscribe for Free!
Main Feed | What is RSS?
Enter your E-mail below to Subscribe

*
No spam
|
Privacy Policy
We will not sell or distribute your e-mail address to anyone else.
Written by Julia Alter