Rockstars Gene Simmons and Paul Stanley of "Kiss" have come together with Restauranteur Michael Zislis and veterans of the concert industry Dave and Dell Furano to open Rock & Brews in Redondo Beach. Rock & Brews opened in May to rave reviews and serves dinner to a full-capacity crowd every night.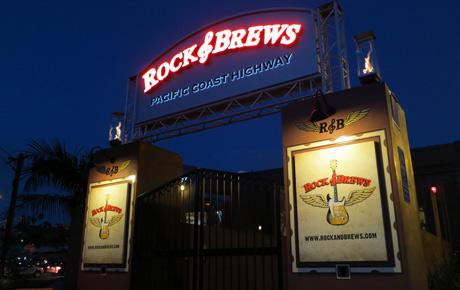 Just in time for So Cal's perfect summer weather, Rock & Brews announces lunch service, which opens the doors for professionals and families to enjoy the excitement of Rock & Brews during the day. Rock & Brews PCH is open for lunch every day beginning at 11:30 a.m.
The restaurant is the perfect place to get away from everything and have some fun relaxing and enjoying delicious meals paired with appropriate beer and beverages.
Their lunch menu has an assortment of items that can fill any appetite and their drink menu compliments their food. Most notably their Ring of Fire Wings, Strawberry Fields Salad, Fireball Burger, and "Slow-Hand" Pulled Pork Sandwich were homeruns. Their entire menu is excellent, and that only covers half of the restaurant experience.
Their drink menu is comprised of an assortment of beers from local breweries. Their IPAs, wheat beers, and dark beers were all delicious and went well with every course. They even have a beer that is best paired with their Purple Rain Chocolate Drops, which are ridiculously good!
The atmosphere of Rock & Brews is exciting and rejuvenating. It is the best place to go for lunch to escape the real world and enjoy amazing food and beer.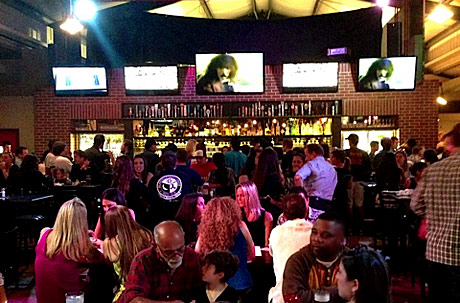 Michael Zislis, the owner of many restaurants around the South bay, has really hit something big with Rock & Brews. Gene Simmons and Paul Stanley's backing in the creation of Rock & Brews has that celebrity touch of magic to the restaurant that fits the food, beer, music, and atmosphere of the restaurant.
Rock & Brews PCH is located at 6300 Pacific Coast Hwy in Redondo Beach
You can call the restaurant at (310) 378-4970