America's most acclaimed chef, Thomas Keller offers a new addition to the bookshelves of ambitious and discerning home cooks everywhere. In the Bouchon Bakery cookbook, Chef Keller shares recipes for not only French classics such as macarons, croissants, baguettes, and brioche, but also his gourmet take on the American childhood favorites. You haven't lived until you've had a bite of Bouchon's TKOs and Oh Ohs (Chef Keller's spin on Oreos and Hostess Ho Hos). And now with the Bouchon Bakery cookbook, you can whip up these delights in your own kitchen at your own convenience.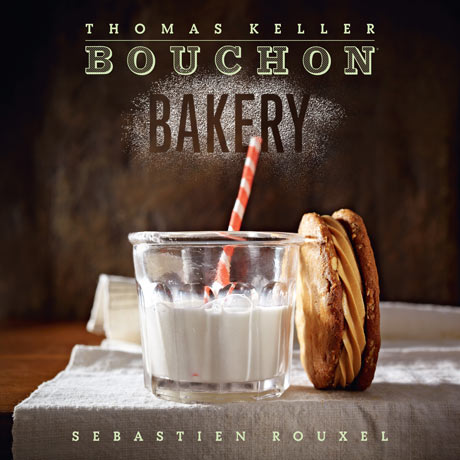 The Bouchon Bakery cookbook follows in the impeccable tradition and sparkling standards of Thomas Keller's earlier tomes featuring recipes and techniques from his landmark restaurants the French Laundry, Bouchon, and Ad Hoc. The Bouchon Bakery cookbook expands on the sterling reputation of Bouchon with an emphasis on French pastries. Baguettes, croissants, the namesake bouchons, and macarons — today's trendiest treat — are all covered in this cookbook. Intimidated by the thought of putting together these fine delicacies? The Bouchon Bakery cookbook includes lush, full-color photos to accompany many of the recipes and to illustrate the special techniques.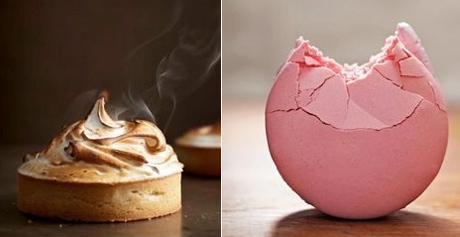 Dedicated foodies will discover lots to love in the Bouchon Bakery cookbook, but even less experienced cooks can find recipes that both fall within their abilities and please their taste buds. Who doesn't love an oatmeal raisin or chocolate chip cookie? Now imagine them in the hands of a James Beard Award-winning chef. Then picture them coming out of your own oven. Finally, visualize the happy faces of everyone who eats up these cookies and desserts. This could be in your future with the Bouchon Bakery cookbook.
This is a small sampling of the topics covered in the Bouchon Bakery cookbook. Muffins, cakes, scones, tarts, puff pastry, brioche, pate a choux, and confections can be part of your repertoire, with help from Chef Keller. If you have trouble finding the ingredients or tools, the book lists sources that will help you procure all the necessities.
If you've been to Bouchon Bakery's handful of locations in California, New York City, and Las Vegas, you no doubt have a favorite selection from the menu. Personally, I'm a sucker for the TKOs — the Thomas Keller Oreos. As much as I love the original Oreos, especially dipped in milk, Chef Keller has found a way to improve on these childhood classics. While the TKOs look a lot like the originals, the cookies are so much more chocolatey, while the cream in the middle is even richer. Of course, you're free to peel them apart and lick the middle first, just like when you were a kid.
The Bouchon Bakery cookbook is more than a collection of recipes. Within the glossy pages, Chef Keller shares his philosophies and hard-earned wisdom on how to get the most out of these recipes. He also goes into the background of each goodie and how he came up with the Bouchon twist. Think of the Bouchon Bakery cookbook as a history course, a master class with Thomas Keller, and a your go-to guide spanning 400 luxurious pages.
If you're in Yountville, Beverly Hills, Las Vegas, or New York City, by all means stop in at the closest Bouchon Bakery and pick up a dozen of your favorite pastries. But if you're not in the neighborhood, you can still have a taste of the Bouchon Bakery courtesy of Chef Thomas Keller's latest cookbook. This beautiful and informative tome is an instant classic, with recipes you'll want to try out in your own kitchen. Get ready to impress your friends and family with these delicious creations — just remember to save some for yourself too.
Wait! Don´t forget to Subscribe for Free!
Main Feed | What is RSS?
Enter your E-mail below to Subscribe

*
No spam
|
Privacy Policy
We will not sell or distribute your e-mail address to anyone else.
Written by Uyen Phan