What better way to launch a new restaurant in Los Angeles than have The Supper Club host a dinner party there? Last week, The Supper Club Los Angeles hosted another fabulous fete at Smoke Steakhouse, the recently opened Steakhouse in West Hollywood, by the BRG collection. Even on Monday, The Supper Club drew out throngs of club members and fans.
Gadabouts, fashionistas, celebrities and tastemakers were welcomed into Smoke Steakhouse's rich ambiance of blacks and grays, dark lighting and candles, to enjoy good company over Chivas whiskey cocktails and a tantalizing menu of appetizers, including wild mushroom risotto croquets with truffle creme fraiche, chicken liver mousse shooters, spicy tuna tartar on shrimp crackers and Japanese cucumber and avocado cups.
While DJ Lo-Khem spun tunes, guests sipped on four different Chivas cocktails: Briar Patch, Root of the Problem, Bloody Good, Whiskey Sour and the event themed cocktail, The Supper Club Cocktail.
Tamsin Lonsdale (pictured in center below), founder of The Supper Club, was on hand, chatting up old friends and getting to know new ones. She definitely puts finesse into connecting people for business, friendship and possibly a few love matches here and there.
About The Supper Club
The Supper Club is like networking with style, without the cheesy "Hello My Name is" nametags. The Supper Club is a member's only social association bringing together talented and like-minded individuals for exclusive salon-style soirees in sexy locales around the globe.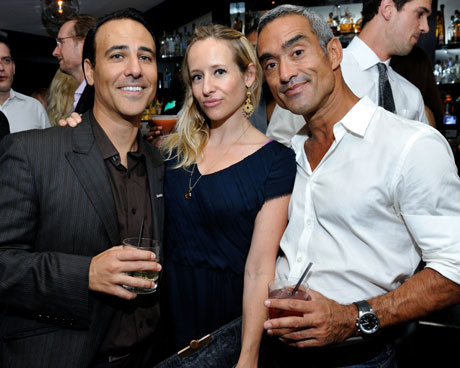 They host multiple private events each month at the newest restaurants and private estates around Los Angeles and other cities. With high-style, a discerning palate, and a unique sense of whimsy, The Supper Club is now serving London, New York, Los Angeles, and beyond. Membership dues are paid yearly which include the cost of all our events plus bring a guest at no extra cost, space permitting. There is an applicant vetting process.
About BRG's Smoke
Just six months after the opening of local hotspot Brick+Mortar in Santa Monica, BRG expanded their Los Angeles portfolio with the opening of Smoke, the latest restaurant in the growing BRG collection. Smoke satisfies West Hollywood diners with California-inspired fine dining dishes. Continuing with the success of their previous two ventures, BRG Partners Travis Lester and Justin Safier have utilized BRG Resident Executive Chef Laurent Saussy to develop the tantalizing menu of appetizers, dry & wet aged steaks, and entrees with a worldly twist on American classics.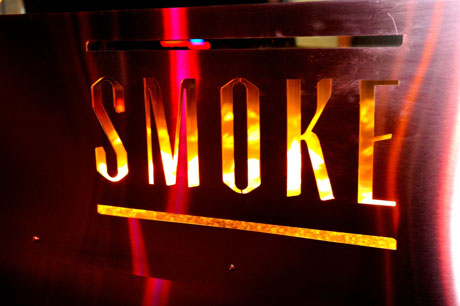 Smoke debuted on September 3 with an attached bar and lounge area to encourage the fun of causal communal gathering in a luxury setting.
Smoke Steakhouse, 9010 Melrose Ave., West Hollywood, California 90069
Photos courtesy of The Supper Club Los Angeles.
Wait! Don´t forget to Subscribe for Free!
Main Feed | What is RSS?
Enter your E-mail below to Subscribe

*
No spam
|
Privacy Policy
We will not sell or distribute your e-mail address to anyone else.
Written by Lanee Neil