A Jewelry Wonderland is an LA's The Place Top Pick in THElist 2012!
A Jewelry Wonderland is a literal utopia dedicated to creatively curated high-end jewelry, handbags, scarves and accessories. Formerly an online business exclusively, the family-owned and operated business has now put down glittering roots and opened a retail store in Costa Mesa, CA.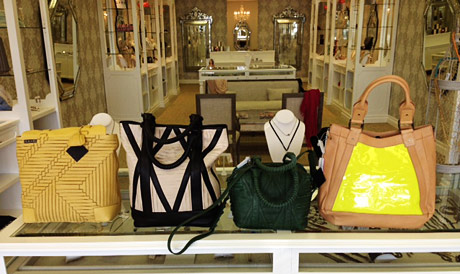 A Jewelry Wonderland brings us the latest in jewelry trends and classic favorites, offering beautiful pieces for every budget. There are styles to delight every taste, and the array of unique, beautiful and substantial pieces promises to keep you coming back for years to come.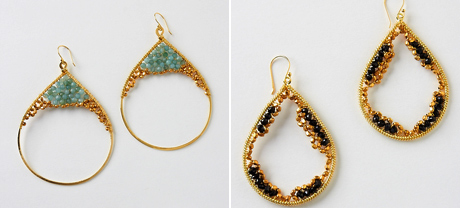 A Jewelry Wonderland also carries mainstream designers' sunglasses like Tory Burch, Coach and Ray-Ban, as well as artisans' jewelry like Alexis Bittar, CC Skye, Mars and Valentine, Judith Jack, Chan Luu, and many more exquisite lines.
Whether you decide to experience the fun, beauty and luxury of a well-fashioned piece of jewelry in person or shop online 24 hours a day at their continually-updated website, A Jewelry Wonderland will have you dazzled.
We caught up with Kris Calvert, founder of A Jewelry Wonderland to find out about summer jewelry trends, what she loves about running her own business, and what jewelry is trending now with her clients.
LA's the Place: What inspired you to start A Jewelry Wonderland?
Kris Calvert: My inspiration to start A Jewelry Wonderland came from my love of jewelry and my desire to leave a legacy for my mother-in-law Maria who has been in the jewelry business for decades.  I wanted to honor her and show my own children what it is to own a business you're passionate about.  (My son was the one who came up with our name!)  Starting A Jewelry Wonderland was the best way for me to combine what I love:  business, jewelry, and family.  Personally, I think jewelry has this magic ability to transform an outfit, update a wardrobe, or just make someone smile and be happy.  It's also true for handbags, scarves and other accessories we sell.  Being able to be part of making people happy everyday is a true joy.
LATP: Who curates your collection?
KC: I work with my associate Allison and my mother-in-law to bring the best products we can find to the store and to our online offerings.  Being based in Los Angeles and New York gives our company the best opportunity to develop relationships with established jewelry designers and find new designers so we can bring our customers what they're already asking for and items they haven't seen yet but we know they'll love.  Over many years, I have developed an ability to understand what makes jewelry beautiful and interesting to people by working with exceptional designers, experienced industry insiders, and even my own husband who is a talented plastic surgeon.  All of these perspectives have taught me how to put together an incredible collection of jewelry so our customers will consistently find jewelry and accessories they really love.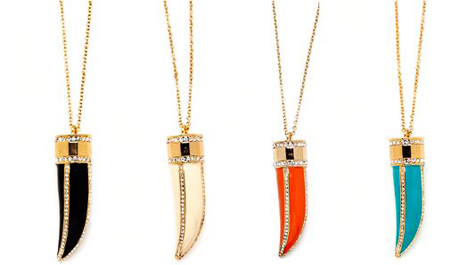 LATP: And what do you look for in a collection?
KC: There are a lot of elements we look for in a collection, but the most important for us is that "wow" factor.  It sounds unscientific, but if we're shopping at a show and one us of says something like, "You have to see this bag!" or "How much do you love this necklace?!" when we first see a piece or a designer's booth, that always ends up with a significant conversation and usually a decision to add it to our store.  We also take some calculated risks so we're constantly pushing our comfort zone and giving our customers some real options in fashion; which can often look like a sea of sameness if you're not pushing it and looking for opportunities.  We understand that our local customers are sophisticated shoppers who have access to good quality jewelry and accessories from big department stores, so we're looking for pieces you can't get just anywhere and also have a positive adjective or two that easily describe them, like "Super-cool" or "insane" or "really beautiful!"
LATP: What are the jewelry trends you see for Summer 2012?
KC: Summer 2012 is all about color.  We are loving the neon trend through summer.  We have these darling little neon CC Skye bags and some Chan Luu cuffs in beautiful neon colors that add just the right amount of neon to make a statement.  We're also following tribal influences that exhibit strong color themes in necklaces and earrings.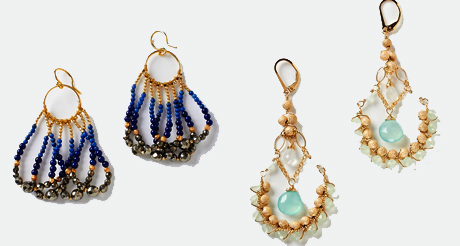 We are also seeing excellent color options and retro style coming for summer in sunglasses, especially.  We carry sunglasses by Ray-Ban, Tory Burch, and Coach.  All of those brands bring the height of style and coolness to their retro-inspired looks.  Our current faves are these green-trimmed oversized glasses by Tory Burch and the round frame by Ray-Ban that are just now trending.
LATP: What can we expect to see trending on the runways for jewelry this Fall/Winter?
KC: We are really excited about the Art Deco trends we are seeing.  Alexis Bittaris showcasing these incredible pieces that look like you found them at a Paris estate sale.  They are edgy and classic at the same time.  We also like the studded pieces that make you feel like a chic rock star the second you put them on. CC Skye has a great collection of these coming as well as Bing Bang. We're looking forward to more green in the fall across many of our lines.  Mars & Valentine and Alexis Bittar especially have a strong collection of green coming later this year.
LATP: You've been online only up to now, but you've just opened a retail store in the OC. Can you elaborate on the details?
KC: We are so excited about the opening of A Jewelry Wonderland boutique in Orange County!  We chose Costa Mesa/Newport Beach for our first retail location because we know the market very well there and the people there are wonderfully supportive to local businesses.  Opening a retail boutique was an obvious extension to our online business.  We used to have small jewelry parties for friends and family and always had such positive feedback on our selections.  People felt really comfortable buying the pieces if they could try them on.  Jewelry can be so personal and the essence of the jewelry can sometimes be lost on an online photo.  With a physical location we can now display all of the jewelry we have, people can touch it and try it on themselves and really envision themselves wearing it.  The in-store shopping experience also gives other customers who can't visit us personally more ways to "see" our offerings since we can use actual photos of people selecting the jewelry.
LATP: Does the retail store have different collections than the online store?
KC: Jewelry pieces of most of the collections we have in the A Jewelry Wonderland boutique are also offered online.  However, some brands either restrict online sales or have pieces that simply don't translate well into the online boutique.  We have found this to be true with many of our long, beautiful layering necklaces.  The combined beauty and utility of these pieces often doesn't come across online so we don't put them into the online boutique every time.  Sophia & Chloe and Sugarbean are two beautiful brands with simple sophistication that come to mind as brands that are so much easier to show in person than online.
And now with our brick and mortar boutique getting busy, it's just not as easy to get all the pieces photographed before we need them on the floor.  So for our local customers, they can always find surprises in-store that they don't see on our website.
LATP: Which designers/collections are your best sellers currently?
KC: Throughout our existence, we have done very well with a brand called Mars & Valentine.  Mars & Valentine is designed and made in New York City by a mother and daughter design team.  They craft exceptional "one of a few" or unique pieces out of vintage or collector buttons, pill box tops, coins or cameos as well as select semi-precious stones.  They also have beautiful pearl and opal pieces as well. Everything they make is supported by or housed in sterling silver and is essentially a hand-made piece of art with impeccable workmanship. Their pieces become collected by their client-base and you can always find something that knocks your socks off from that line.
Chan Luu is another designer that has been consistently strong at A Jewelry Wonderland.  We love her jewelry designs and are obsessed with her selection of wrap bracelets.  Our customers consistently love these so we carry quite a selection to choose from.  We also do very well with her light cashmere/silk blend oversized scarves. These come in a tremendous selection of colors and are as practical as they are fashionable. They can be used as a scarf, a wrap, or even a sarong.
LATP: Where do you discover new designers at?
KC: It's really difficult to give a quick answer to tell you where we look for new designers because in this area, no place is off-limits. We go to fashion shows and trade-shows and to jewelry markets. We talk to our customers. We scour the Internet in blogs and jewelry editor articles. We travel to San Francisco and Miami and New York and even tropical islands always looking for a new collection to bring in.  I ask my friends that live in other states who they like and what they're buying.  And we hit the streets!  I'm one of those people who will ask a perfect stranger where she bought something or what brand it is so we can look at it for the store.  For us, everyday is an opportunity to bring freshness to the store and the online boutique with a newly discovered designer.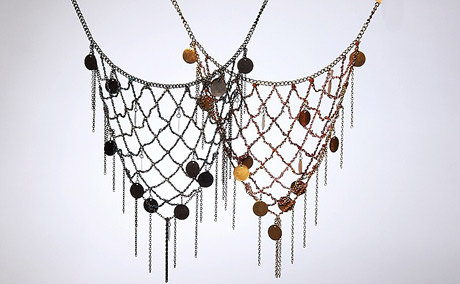 LATP: Do you offer jewelry styling? Or private viewing appointments?
KC: We absolutely offer jewelry styling!  One of the key elements of our new store layout is a private appointment room where customers can arrange to see selected pieces in private.  We also offer jewelry parties by invitation so a group of ten or more women can come to shop together at the store at a time we dedicate only to their group.  This service works out really well for wedding parties to select bridesmaids' gifts or for prom jewelry shopping or a unique girls' night out event.
As a busy mom, I also understand there is a huge market of women who simply can't spend 2-3 hours looking for a piece of jewelry at the mall.  By combining our online experience with a retail location, customers can create a wish list online at say, 11 o'clock at night and then come in the store the next day to see the pieces already set out and displayed for them by our staff.  It makes their shopping time both efficient and enjoyable and saves the often fruitless trip to the mall when you're looking for something specific. It's a service that gives us an edge over traditional bigger retailers.
LATP: What do you enjoy most about running A Jewelry Wonderland?
KC: My absolute favorite part of running A Jewelry Wonderland is meeting so many wonderful people and having a small part in making them happy when they find something they love.  It is such fun to see someone come into the store, especially for the first time, and gush over the collections we have just like we do when we first see them.  The truth is, there isn't one item in our store I wouldn't gladly have in my own collection, whether it's a piece of jewelry, a handbag or a beautiful scarf. Our big raison-d'etre is to make women a little happier.  We do that by offering special jewelry collections and optimizing the customer experience in any way we can think of– even down to our packaging. Seeing women really embrace the store and share in our love of jewelry is what motivates us to keep working hard to bring them the best jewelry and accessories we can find.
I feel so fortunate to implement my love of business in a very fun way.  I'm the type of person who gets awakened in the middle of the night with my mind stirring about a great idea for a display, a new designer I saw, a marketing piece or for a better way to compensate my staff or reward our customers.  I even dream about spreadsheets and back-end reporting that can help me analyze all the elements of the business.  Everyday I wake up energized about my A Jewelry Wonderland store and online boutique and all of the possibilities for my business.  A Jewelry Wonderland has been a dream come true!
LATP: Is there an up-and-coming jewelry designer you have your eye on?
KC: There is definitely an up-and-coming jewelry designer that we are very interested in.  But, if I tell you who she is while her designs are so young, then either I'll jinx her and she won't make the strides she needs to, or other people might get to her and influence her designs possibly for the worse.  I like to let up-and-comers come into their own a bit, to solidify their brand and allow them a minute to get the expressions out they want before everyone else puts in their two-cents.  I will give you a hint:  We have her designs in the front case at A Jewelry Wonderland OC location in Costa Mesa.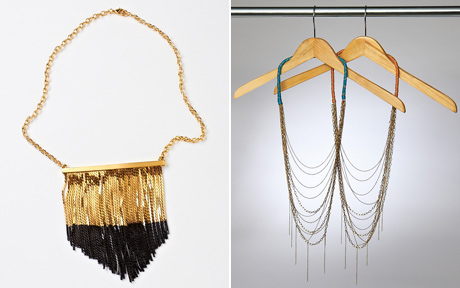 Find out who this mystery up and coming jewelry designer among many other beautiful surprises with a visit to A Jewelry Wonderland in Costa Mesa. Kris and her family will make sure you find exactly what you're looking for, whether it's for a casual beach party or formal soiree.
A Jewelry Wonderland, 270 E. 17th Street, Costa Mesa, CA 92627  www.ajewelrywonderland.com
Wait! Don´t forget to Subscribe for Free!
Main Feed | What is RSS?
Enter your E-mail below to Subscribe

*
No spam
|
Privacy Policy
We will not sell or distribute your e-mail address to anyone else.
Written by Lanee Neil